Tesla released its first quarter 2017 earnings after the closing bell on Wednesday, surprising Wall Street with record production, delivery and revenue numbers. The electric car maker reported revenue of $2.7 billion in GAAP revenue, with $2.28 billion from automotive revenue. The GAAP net loss was $2.04, with non-GAAP loss of $1.33 a share, much larger than expected. This quarter compares well with Q4'16, when TSLA surprised Wall Street after posting a fourth quarter earnings loss of 69 cents a share, and revenue of $2.28 billion. The complete text of the Tesla First Quarter 2017 Update letter can be seen at the end of this article.
Revenue
In the letter, Tesla announced that "Q1 GAAP and Non-GAAP loss from operations improved from Q4." As in the previous quarter, the estimates between analysts varied widely. According to a consensus poll with analysts conducted by FactSet, Tesla was expected  to report a GAAP loss $1.15 a share in the quarter compared with a loss of $2.13 a share in the year-ago period, and an adjusted loss for one-time items of 83 cents. Estimize, a crowdsourcing platforms that polls analysts, hedge-fund managers executives and others, expected a loss of just 17 cents a share. E*trade provided its usual estimate range from its poll of analysts: 0.230 | -0.812 | -1.690 (High | Mean | Low), also with an average of about 82 cents.
Model 3
Many analysts have suggested that eyes would be focused intensely on Tesla's upcoming milestones, particularly its progress on its Model 3 sedan. In the letter, Tesla announced that "Model 3 vehicle development is nearly complete as we approach the start of production. Release Candidate vehicles, built using production-intent tooling and processes, are being tested to assess fit and finish, to support vehicle software development and to ensure a smooth and predictable homologation process. Road testing is also underway to refine driving dynamics and ensure vehicle durability."  Additionally, "simultaneously, preparations at our production facilities are on track to support the ramp of Model 3 production to 5,000 vehicles per week at some point in 2017, and to 10,000 vehicles per week at some point in 2018."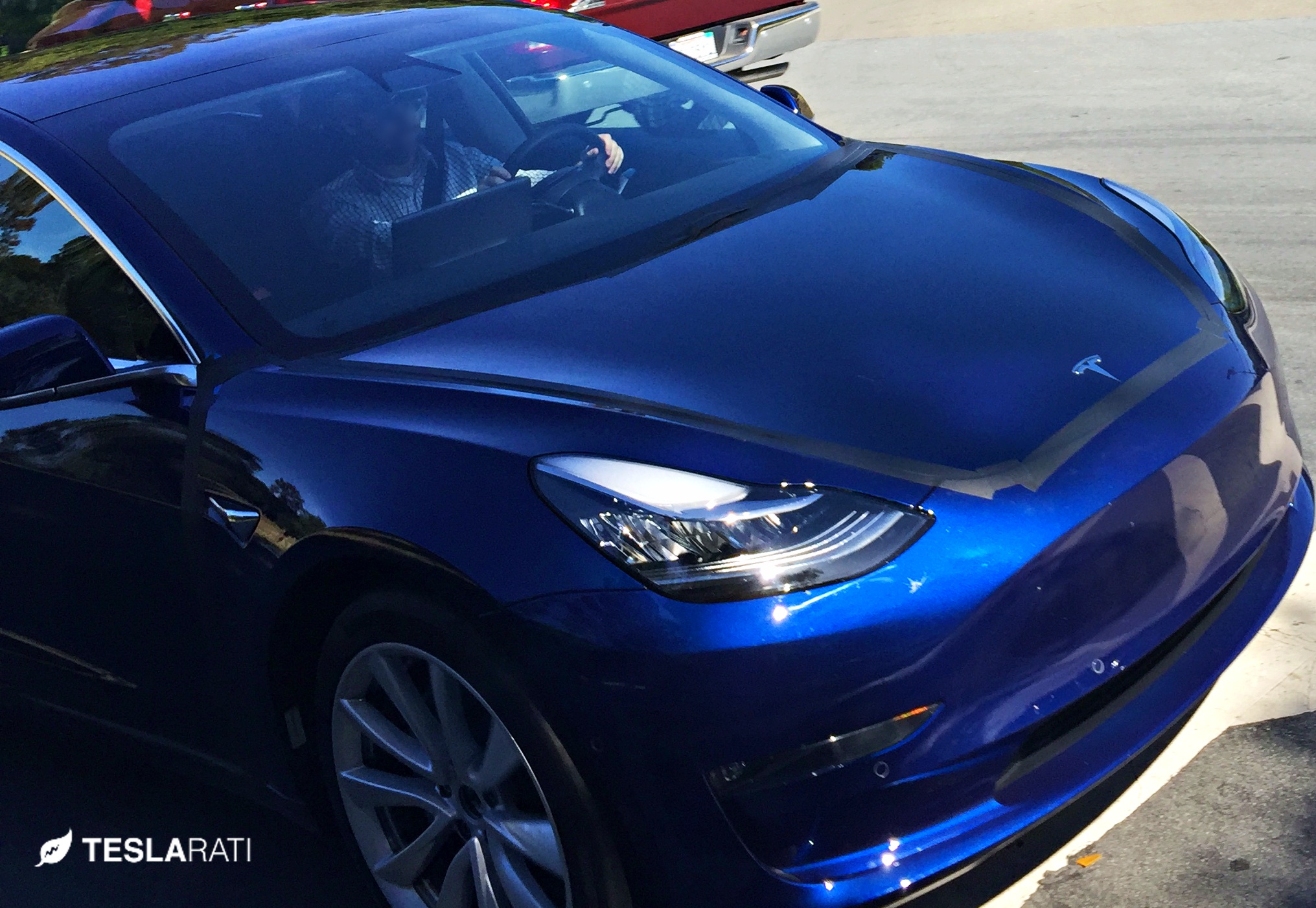 The company also reported record high orders in Q1 for its Model S and X vehicles. The big run up to the stock in 2017 started when Tesla reported first-quarter deliveries, just over 25,000, on the high end of expectations. Investors will be listening for additional information about the status of the Model 3 manufacturing during the First Quarter 2017 Financial Results Q&A Conference Call scheduled for 2:30 pm PT today. The run up of the stock is also due to the fact that many on Wall Street believe that Tesla has worked out some of its manufacturing kinks and is on track to start delivering to employees the first few Model 3 sedans in July, as promised.
Cash
In the letter, Tesla announced that "Q4 to Q1 cash increased by over $4 billion. Cash at the end of Q4 2016 was $3.4 billion. Tesla raised more capital in the quarter with its March $1.5B Offering of Common Stock and Convertible Senior Notes.
TSLA Stock
Tesla shares have been going though the roof, up 80% to a record close of $322.83 on Monday, since the December low when they closed at $181.47. The past three weeks has experienced a string of record highs and the stock has traded above $300 for the better part of April, with an intra-day high of $327.66 on Monday. From a technical perspective, the sky is the limit, and while the shares have been overbought since the beginning of the year when they were trading at $214, there does not seem to be any bad news that can stop the stock from going up.  This week TSLA market cap, again, topped GM as the most valuable car maker in the US with a value of over $52B vs. GM's $50B.
While TSLA stock has soared, traders short selling TSLA have lost $3.7B in 2017, far more than has been lost shorting any other U.S. stock. This is more than the combined losses of short sellers in Apple (AAPL), Amazon (AMZN) and Netflix (NFLX), according to financial analytics firm S3 Financial Partners. Short bets against TSLA have grown to $10.1B from $8.7B at the start of April, when the more recent TSLA run started. "Momentum" traders are riding TSLA stock up and making incredible returns, especially on options, while "fundamental" traders hold onto their shorts and actually continue to build on them, hoping that the shoe will eventually drop.
As reported by Reuters in "Einhorn, nursing losses on Tesla, says investors 'hypnotized' by Musk", hedge fund manager David Einhorn said on Wednesday that "Einhorn's Greenlight Capital hedge fund bet against Tesla shares during the first three months of year, racking up losses on its short position. Greenlight did not disclose its current position on Tesla." Unfortunately for David and other short sellers, barring a delay on delivery of Model 3, the momentum traders may still have the upper hand, at least for the rest of 2017. Today's session ended up closing 2.55% lower at $310.76.  Looking at the extended trading action after the close, the initial reaction to the numbers for Q1 2017 is nil: stock moved to $312. Expect an uneventful opening on Thursday.
Tesla First Quarter 2017 Update http://www.teslarati.com/wp-content/uploads/2017/05/TSLA_Update_Letter_2017_1Q.pdf