Tesla shares (NASDAQ:TSLA) are showing some recovery after last week's dive, trading up 1.81% at $324.28 per share amidst reports stating that Elon Musk has signed an agreement with Chinese officials to build Gigafactory 3 in Shanghai. The upcoming factory, which will be capable of producing up to 500,000 vehicles per year, is expected to begin construction after necessary approvals and permits for the facility are completed.
The boost in stock price comes as a relief to last week's surprise sell-off after the company released its delivery and production numbers for Q2 2018. While Tesla was able to hit its target of producing 5,000 Model 3 in a week due to a "burst build" strategy at the final week of June, some Wall St. analysts nonetheless expressed doubts about the company's capability to sustain production. CFRA Research analyst Efraim Levy, for one, downgraded TSLA to a "Sell," stating that the Model 3's 5,000-a-week production pace was not "operationally or financially sustainable."
As news broke of Elon Musk's trip to China, TSLA stock started climbing once more, ending Monday at $318.51 per share. The stock rallied as high as $326.29 on Tuesday's intraday.
So far, Shanghai officials have confirmed that a preliminary agreement between Tesla and the government has been reached. The Shanghai government has also issued a press release about the upcoming factory.
"Tesla Gigafactory, which aims to build 500,000 electric vehicles per year, has officially settled in Shanghai Lingang Area Development Administration. It is the largest foreign-invested manufacturing project in Shanghai's history. Today, on July 10th, the Shanghai Municipal People's Government and Tesla signed a Cooperative Agreement.
"Mayor Ying Yong and Tesla Chairman and CEO Elon Musk were in attendance to unveil a plaque for the Tesla (Shanghai) Ltd. Electric Vehicle Development and Innovation Center. The agreement was signed by Zhou Bo, Executive Vice Mayor of Shanghai, and Robin Ren, Tesla Vice President for Worldwide Sales."
Shanghai's press release included a statement from Elon Musk, who described the upcoming facility as a "state-of-the-art vehicle factory and a model for sustainability." A Tesla spokesperson also provided additional details on the recently-signed agreement, including an estimated timeline for the construction of the factory.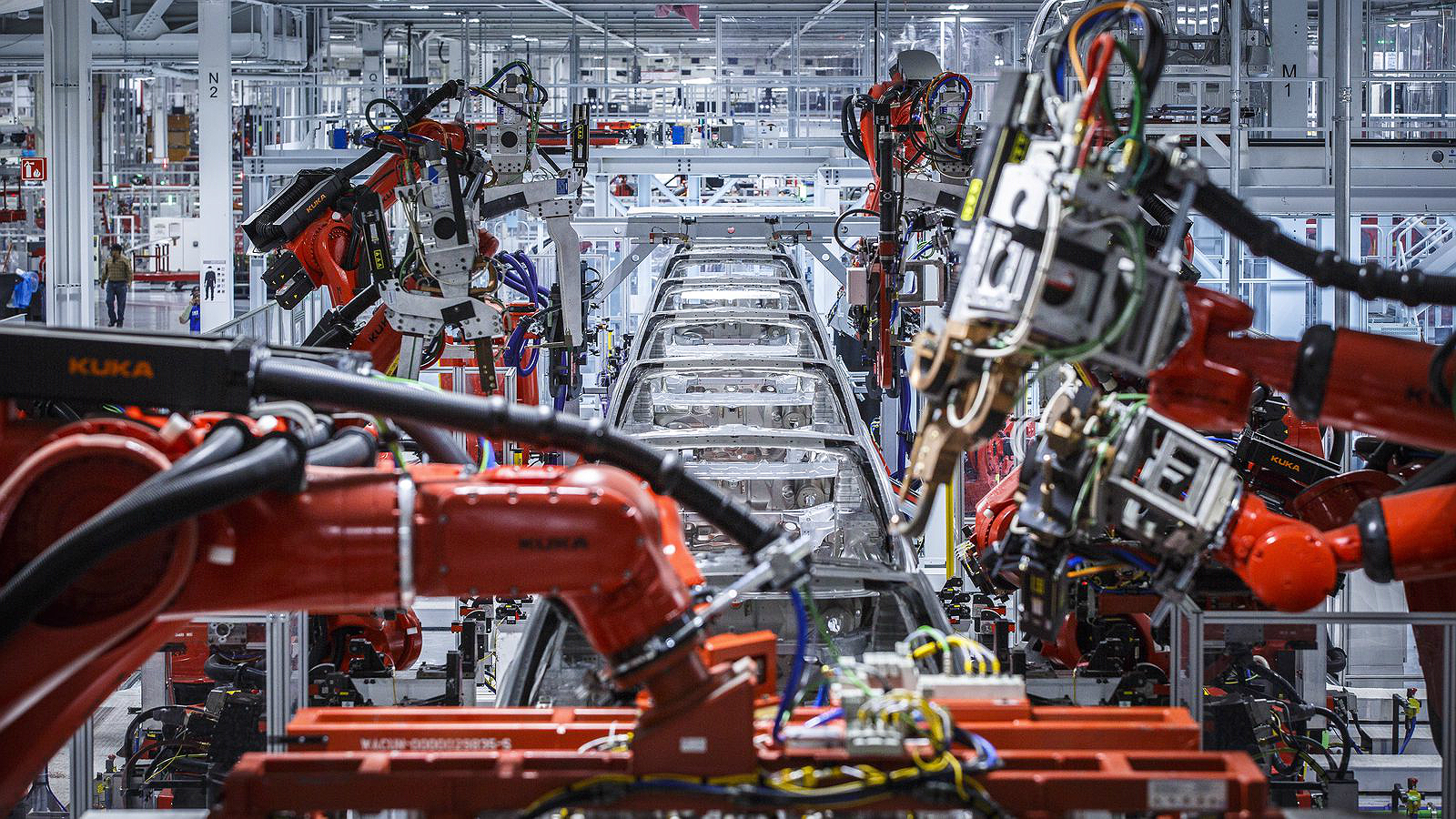 "Last year, we announced that we were working with the Shanghai Municipal Government to explore the possibility of establishing a factory in the region to serve the Chinese market. Today, we have signed a Cooperative Agreement for Tesla to start building Gigafactory 3, a new electric vehicle manufacturing facility in Shanghai.
"We expect construction to begin in the near future, after we get all the necessary approvals and permits. From there, it will take roughly two years until we start producing vehicles and then another two to three years before the factory is fully ramped up to produce around 500,000 vehicles per year for Chinese customers. Tesla is deeply committed to the Chinese market, and we look forward to building even more cars for our customers here. Today's announcement will not impact our U.S. manufacturing operations, which continue to grow."
Tesla's China Gigafactory will be the California-based electric car maker's largest facility outside the United States. The massive factory is expected to be tasked with the production of the Model Y, as well as some of the Model 3. With Gigafactory 3 producing vehicles in China, Tesla would be able to tap into the country's growing and government-supported electric car market, while bypassing the steep import tariffs that the nation places on imported vehicles. Overall, Tesla's Gigafactory 3 would join the ranks of Tesla's three other main facilities — the Fremont, CA car plant, the Gigafactory 1 in NV,  and Gigafactory 2 in Buffalo, NY. Another Gigafactory, expected to be dubbed as Gigafactory 4, is expected to be built in Europe within the next few years as well.
As of writing, Tesla shares are trading up 1.81% at $324.28 per share.
Disclosure: I have no ownership in shares of TSLA and have no plans to initiate any positions within 72 hours.