Following news that Tesla (NASDAQ: TSLA) is reportedly considering acquiring Brazillian lithium mining company Sigma Lithium (NASDAQ: SGML), Sigma's stock price has skyrocketed.
Tesla and its CEO Elon Musk have made it no secret that lithium extraction and refining are vital parts of their business and may require the automaker to vertically integrate its source to keep costs down.
As Tesla has reportedly begun considering acquiring Brazillian lithium extraction company Sigma Lithium, the mining company's stock has skyrocketed.
Sigma Lithium is up by roughly 18 percent at 11:58 AM on the East Coast, though neither the company nor Tesla have made it public if they intend to move forward with the proposed deal. Tesla stock has not reacted so positively, down slightly since early morning trading.
According to the report from late last week, Tesla would be purchasing Sigma Lithium for roughly $3 billion, slightly under the company's current market cap of $3.71 billion. No filings have been made with the SEC indicating an acquisition is imminent.
Currently, 46 percent of Sigma Lithium is controlled by A10 Investimentos, which, according to Mining-Technology, has been looking to divest from the business in recent months.
The acquisition of Sigma Lithium would fit Tesla's business practice of vertically integrating, and the Brazilian mining corporation's location is ideal for the American automaker.
With access to what Sigma calls "the largest hard rock lithium deposit in the Americas" and a nearby port on the Atlantic Coast, Sigma could quickly and efficiently feed Tesla's demand throughout the United States. Importantly, the facility could easily ship raw lithium to Tesla's proposed lithium refinery in Corpus Christi, Texas, before being sent to Giga factories throughout the continent.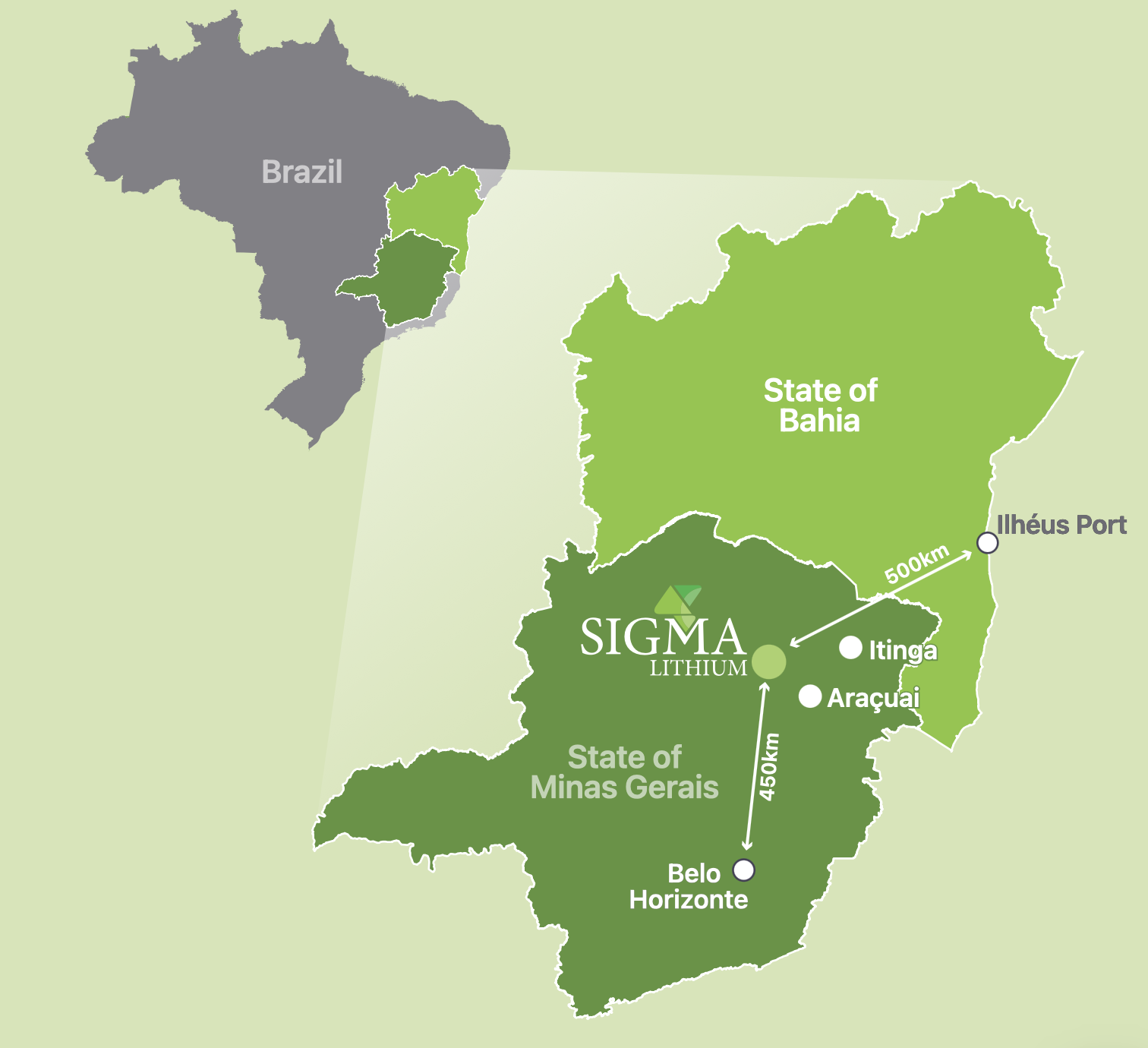 As Tesla's Investor Day is set for the first of next month, many are hopeful that CEO Elon Musk will be able to make clear if the company truly plans to enter the lithium business, along with numerous other announcements. Nonetheless, with such pressure from investors to continue to vertically integrate and maintain high profit margins, there is certainly an incentive for Tesla to move forward with Sigma Lithium.
William is a Tesla investor but does not currently hold any Sigma Lithium stock.
What do you think of the article? Do you have any comments, questions, or concerns? Shoot me an email at william@teslarati.com. You can also reach me on Twitter @WilliamWritin. If you have news tips, email us at tips@teslarati.com!