Tesla's (NASDAQ:TSLA) second-quarter 2022 earnings call comes on the heels of the company meeting analysts' expectations. Despite the challenges it faced in the second quarter, however, Tesla still achieved an operating margin that's among the highest in the industry of 14.6%. The company also posted positive free cash flow of $621 million. 
Tesla's war chest continued to grow in the second quarter, though many will likely be drawn to the fact that the company sold the majority of its Bitcoin holdings. At the end of the second quarter, Tesla converted about 75% of its Bitcoin purchases, adding $936 million of cash to the company's balance sheet. 
Tesla also ended the quarter with the highest vehicle production month in the company's history. This was hinted at by Tesla in a rather subtle update on its factories' vehicle capacity estimates. As seen in the company's Q2 2022 Update Letter, Giga Shanghai is now listed with an annual capacity of over 750,000 cars, and the Fremont Factory is listed at 550,000 vehicles per year. 
The following are live updates from Tesla's Q2 2022 Earnings Call. I will be updating this article in real-time, so please keep refreshing the page to view the latest updates on this story. The first entry starts at the bottom of the page.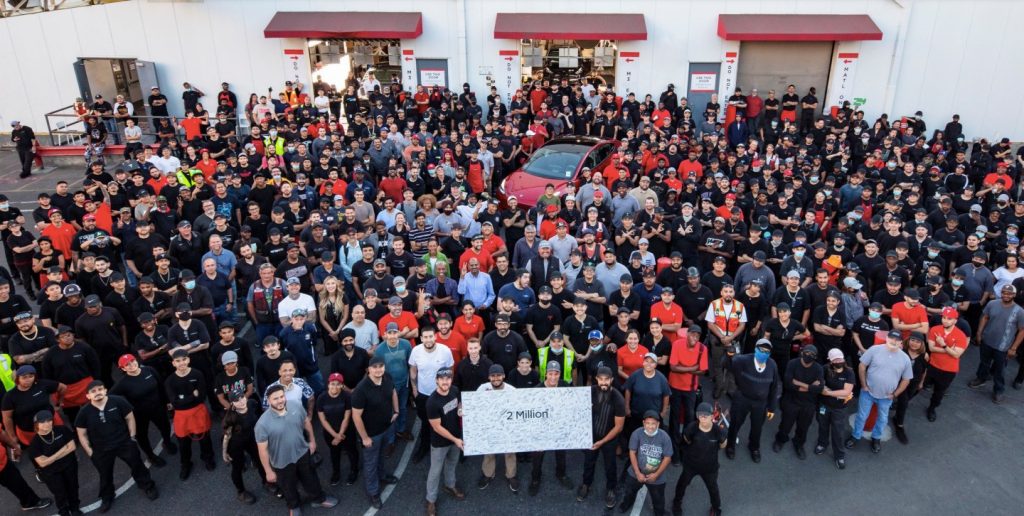 15:33 CDT – And that's a wrap! Thanks once again for staying with us on yet another Tesla earnings call. Till the next time!
15:30 CDT – Elon shares his thanks to Tesla's suppliers again. As it turns out, Tesla already uses a lot of custom silicon. This is no surprise, considering Tesla's tech pedigree. 
15:28 CDT – A question about Tesla's AI projects was asked. Elon notes that while he does not want to steal any thunder from AI Day, he stated that people should expect existing news on AI Day. "I think we'll be further ahead than most people think," he said. 
15:25 CDT – Toni Sacchonagi from Bernstein asks about Tesla's vehicle demand and potential pressures. He wonders if Elon and Zach's comments were just speculations, or if there's empirical data available on it, like cancellations and the like.
Elon notes that Tesla has no demand problem. It's a production problem. "It's always been a production problem," he said. "We're trying to make the backlog lower, not longer," Musk said. 
Sacchonagi posts a follow up question about Elon's commitment to Tesla in the next few years. Elon jokes that if there's only good news, then he won't be on Tesla's earnings call. Like in Q2, with the shutdowns in China. "I'll work in Tesla as long as I can help advance the course of sustainability and autonomy," he said.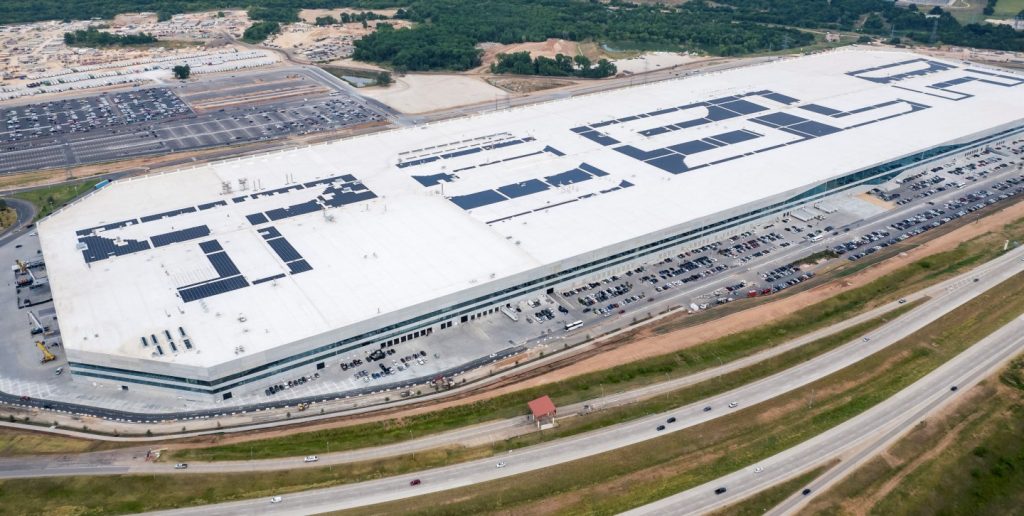 15:22 CDT – Colin Rusch of Oppenheimer asks about FSD and its pricing. Elon notes that Tesla will increase the price of FSD, probably once the system hits wide beta. With the wide beta, FSD would be made available to everyone who requests (and pays) for it. Musk notes that assuming FSD materializes, it would be extremely cheap for what it provides. 
15:17 CDT – Emmanuel Rosner from Deutsche Bank asks about Tesla's vehicle demand. Is the company worried about its vehicle sales amidst Elon's views on the economy? Elon notes that Tesla's main worry is production. 
Kirkhorn adds that there does not seem to be much macroeconomic effects on Tesla's vehicle demand. As for the company's backlogs, Tesla has a very long runway. The world is not certain, so there's a lot of things that is yet to be seen. "Demand is something we don't spend a lot of time talking about," Kirkhorn said. 
Elon also highlighted that there's a difference between demand and affordability. He adds that he hopes Tesla could reduce its prices a bit. He also notes that Tesla has a good chance of exiting this year with 40,000 vehicles per week. Kirkhorn adds that it will be a challenge to hit such volumes but it's feasible.
15:14 CDT – Pierre Ferragu of New Street Research asks about Tesla's 4680 cells. He asks about the cells' specifics. Are the 4680s more formidable than what they're advertised as? Tesla notes that its focus on 4680 cells is all about simplicity. However, Tesla has plans to layer in new material technologies. "We're not holding back." 
Elon describes some challenges in 4680 production. "When something is revolutionary, there are a lot of unknowns," he said. Tesla is making progress, but the first order of business is to get the basics right. The main target is high production.
Drew notes that a lot of the uber high density battery innovations are not feasible for mass production. He also reiterates that Tesla is more than willing to share its battery innovations with its partners. This is true. Panasonic and LG are also working on their own 4680 cells. Panasonic is even building a factory in Kansas for it. 
Elon discusses batteries further. He states that Tesla sees constraints in refining of the materials to make the battery cells like lithium. He adds that there's not a shortage of materials on Earth, but there's a need for more refining. "There no fundamental barrier, its simply a rate question here," Musk said. 
"If our suppliers don't solve these problems, then we will," Elon Musk added.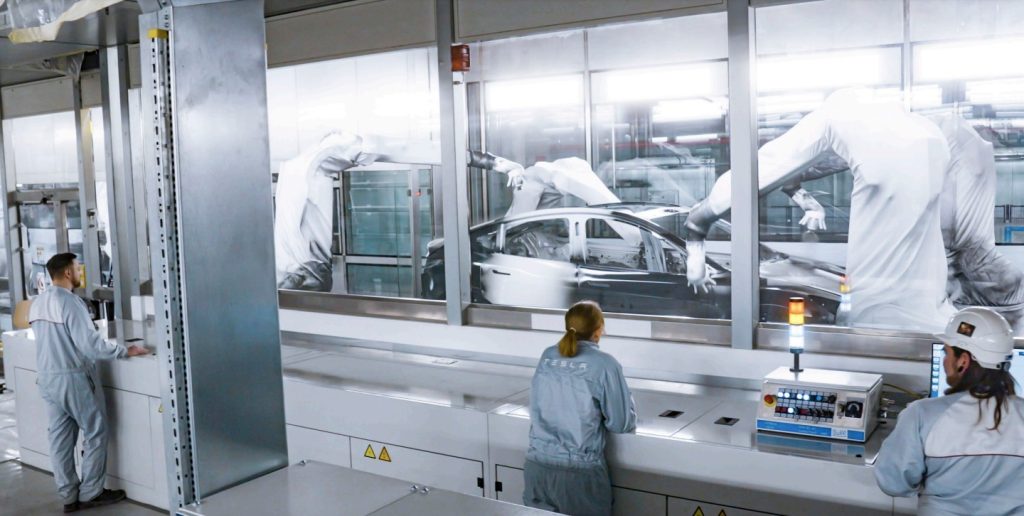 15:04 CDT – Final investor question asks about the Cybertruck and its availability. Elon notes that Tesla is hoping to start Cybertruck production by the middle of next year. 
15:02 CDT – Tesla doesn't see major problems for the components barring any Covid-related shutdowns.
15:01 CDT – Is Giga Texas producing 4680 cells already? Tesla exec Drew Baglino notes that the ramp is going. In Q2, Tesla's Kato Road has ramped significantly. "Kato output has grown 35% month over month," Baglino said. There are new ramp challenges to overcome in Texas and Berlin, however. That said, Tesla expects 4680 cell production in Texas by the end of this quarter. 
16:59 CDT – A question about Andrej Karpathy's departure was asked. Elon notes that Andrej is awesome, but he has decided to contribute more to core AI at an academic level and get back to coding individually. "We've got a team of 120 people in our software AI group that are incredibly talented. I'm highly confident that we'll solve FSD," Musk said. 
16:57 CDT – Tesla executives like Elon, Drew, and others are now just geeking out. It's pretty cool to hear. You can really tell that these guys are engineers at heart. "There's a lot of opportunities to improve casting and extend them to more parts," Elon Musk said.
16:54 CDT – A question about Tesla's 4680 batteries was asked. Musk reiterates his explanation about structural packs being like the wings of airplanes, which are now used to hold fuel. Dual usage of 4680 is the superior architecture. "The structural pack is beating the non-structural pack," Musk said, adding that structural packs will be better over time.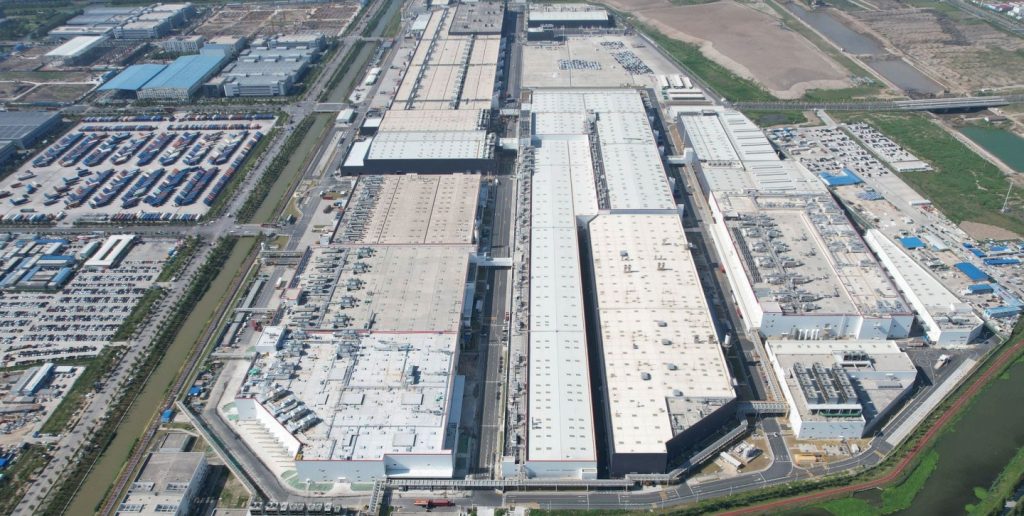 16:52 CDT – A question about Tesla's cryptocurrency holdings was asked. Elon notes that Tesla's purpose is to accelerate the advent of sustainable energy. "Cryptocurrency is a sideshow to the sideshow. Cryptocurrency is not something we think about a lot," Musk said. "My primary goal here is to have the day of sustainable energy come sooner."
16:50 CDT – A question about Tesla's lowering prices was asked. How aggressively will Tesla lower its prices? Elon notes that the wait after customers order a vehicle is substantial. Tesla then tries to predict the inflation rate when a person takes delivery of the car.
"This is fundamentally dependent on macroeconomic inflation. It's not something we can control," Musk said, noting that he believes inflation should decline by the end of the year. There could be a slight decrease in car prices with inflation rate starts declining.
Elon and other Tesla executives note that there is a need for lithium processing. Elon Musk invites people get into the refining business again. "It's like software margins . You can't lose," Elon said. 
16:46 CDT – The second investor question asks about Tesla's unified vector space. Elon notes that it's not necessary for FSD, but it should improve the performance of the system. 
16:45 CDT – Investor questions begin. First question deals with the Chinese competition. Elon notes that he has a lot of respect for China's EV manufacturers. "They're smart, they're hardworking, and anybody that's not as competitive as them will suffer a decline," Musk said. That said, "Right now the best Chinese EV manufacturer is actually Tesla China," the CEO added. 
16:43 CDT – Kirkhorn notes that it's still possible for Tesla to hit a growth of 50% this year. "Tesla is positioned for a record-breaking second-half of the year," he said.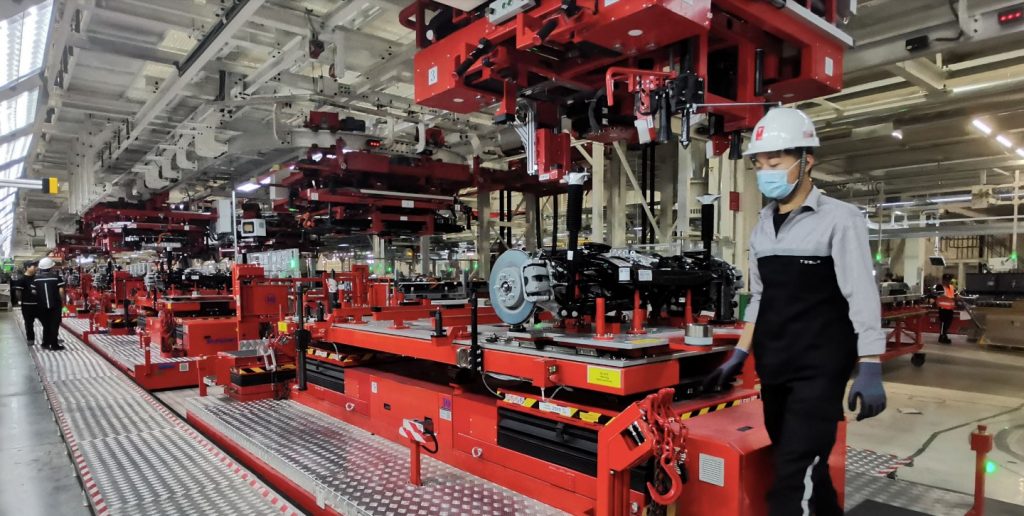 16:41 CDT – The CFO notes that the Tesla Energy business is still components constrained. Operating costs for Giga Austin and Berlin are also being more manageable. "Operating expenses in Austin and Berlin have wound down," Kirkhorn said. He also explains Tesla's decision to sell its Bitcoin. Elon says Tesla still has ALL its Dogecoin, though.
16:40 CDT – Zach takes the floor, reiterating that Tesla still made progress despite the challenges presented in the second quarter. He notes that the Fremont factory reached new production records with help from Reno team. Energy business also achieved record gross profit, particularly the Tesla Solar team. 
16:38 CDT – Elon still expects Cybertruck production to start at the middle of 2023. "FSD Beta is on track to be released for all of North America by the end of this year," Musk said. AI Day is also coming, with the CEO saying that the event will be pretty exciting for many.
16:37 CDT – Elon notes that Tesla has made advances in its manufacturing system. Thanks to megacasts, body-welding casting robots have been reduced by 70%. Body shops now are three times smaller than what is normally the case. "But this journey is not over," Musk said, saying that the Cybertruck has significant manufacturing improvements. 
16:35 CDT – FSD Beta has traveled 35 million miles. That's "more than any other company combined."
16:35 CDT – Elon notes that Tesla has enough 2170 cells to satisfy all vehicle production this year. 4680 cells will truly make a difference next year. Giga Texas is ramping, ad Tesla is "expecting Giga Texas to exceed 1,000 car per week milestone in a couple of months."
16:33 CDT – Elon's opening remarks. He highlights Shanghai's shutdown. But despite this,  it "was still a record-breaking quarter for Tesla." This means that Tesla can have a really impressive second half of the year. He admitted that supply chain challenges are still prevalent. "It's been kinda supply chain hell for several years," Elon said. 
16:31 CDT – And it starts! Tesla VP of investor relations Martin Viecha opens the call. Elon's present, and so is CFO Zach Kirkhorn and a number of other executives. 
16:30 CDT – And it's time! The music is still playing though. Are we looking at a slight delay?
16:28 CDT – Alright, two minutes left. Wonder if Elon would be in the call?
16:25 CDT – To be fair, Tesla did run into its own fair share of issues in the second quarter. This makes the company's Q2 results even more impressive. Simply put, +42% of revenue, a gross profit of +47%, EBIT of +88%, and GAAP EPS of +91% translate to a "bad" quarter for Tesla. 
16:15 CDT – Greetings everyone, and welcome to another Tesla earnings call live blog! The second quarter has been challenging for Tesla, to the point where analysts were actually on point with their predictions on the company's results. That being said, Tesla still finished Q2 on a strong note, with a strong war chest, while still being profitable. 
That's an accomplishment. Period.
Disclaimer: I am long TSLA.
Don't hesitate to contact us with news tips. Just send a message to simon@teslarati.com to give us a heads up.