The top stories this week on Teslarati focused almost exclusively on Tesla's constant innovations, with just a bit of ennui thrown in about one Tesla software update oversight. Tesla's announcement that it would be increasing its Supercharger network was greeted with great enthusiasm, as were reports from some Tesla owners touring the factory who saw a number of Kuka robots aimed at Model 3 production.
Updates to Tesla iOS and Android apps will help Powerwall and other Tesla product owners to have increased control, while Consumer Reports decried Tesla's foot-dragging in updating its automatic emergency braking software. Here are those stories and more on our "Tesla week in review."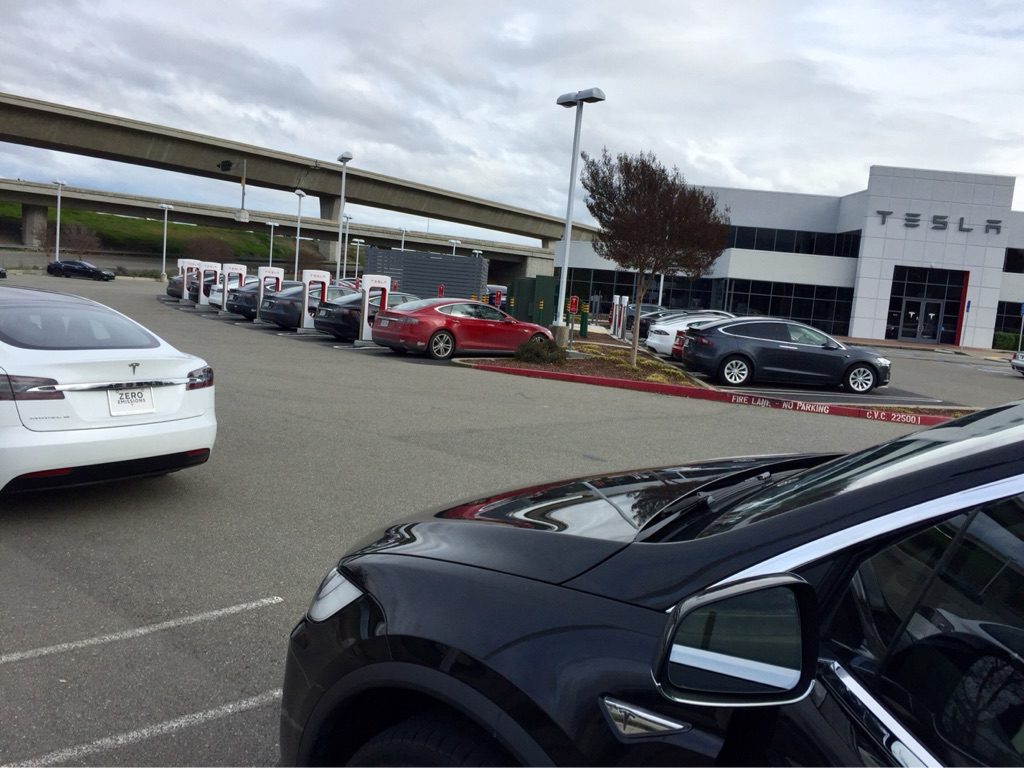 In order to expand the capacity of its network of fast electric car chargers as well as to shorten wait times at existing stations, Tesla has announced that it will double the number of Supercharger stations in 2017. The upcoming Tesla Model 3, which has a mass market target audience, is a significant motivation for the all-electric car company to refine its charging network. The goal is to increase the 5,000 Superchargers around the world to a total of 10,000 by the end of the year.
The announcement also included the company's intention to build larger Supercharger sites along the busiest travel routes and in areas further away from the highway for the convenience of local drivers.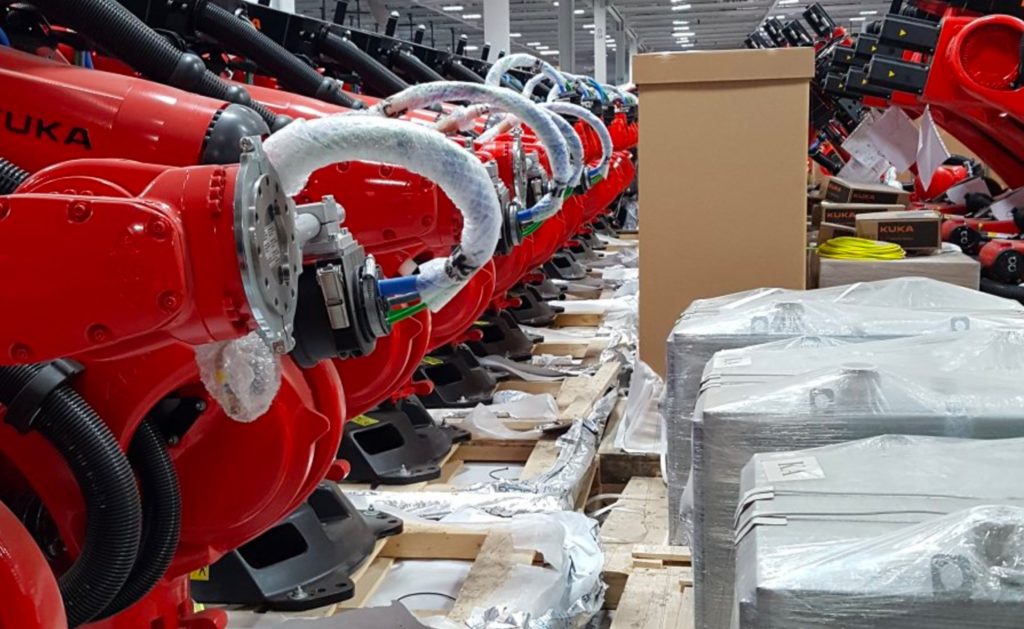 Advanced robots will play a significant role in Tesla's Model 3 manufacturing process as the company continues to hold to its July production start date. The company is reported to have had nearly 500 new robots delivered recently. They seem to be part of the Model 3 "alien dreadnought" production line that Tesla CEO Elon Musk predicted last summer during an earnings call.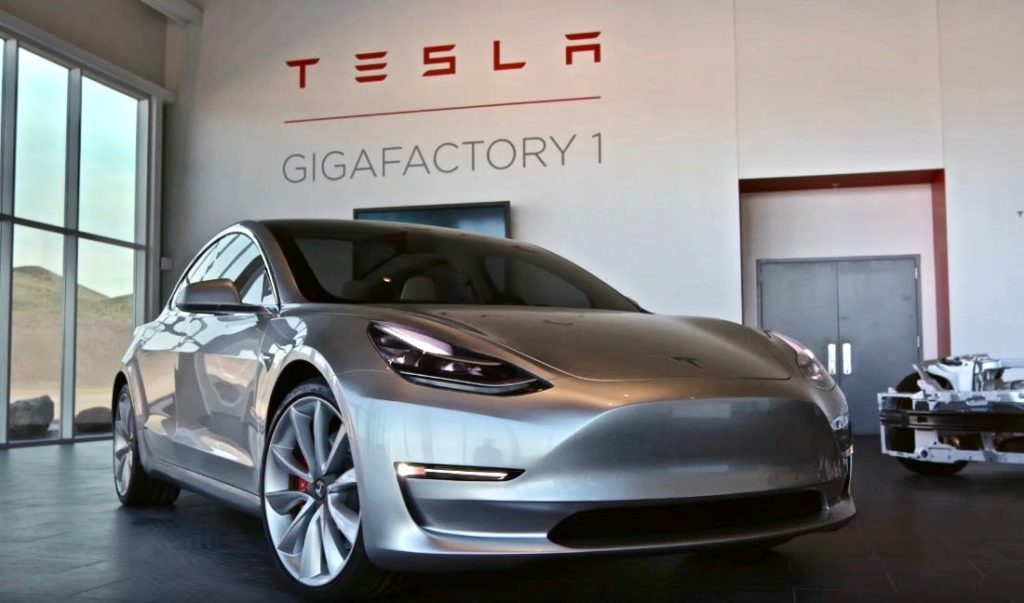 Tesla will be relying on "advanced analytical techniques," or computer simulations, to test the Model 3. Generally, auto manufacturers look to a beta production phase in which prototype tooling fosters a small run of pilot cars that are evaluated for reliability. Skipping this usual step will allow Tesla to cut costs and speed up delivery time. Tesla is not alone in looking to computer generation as forerunner to actual production. Audi initiated production at its new Mexico plant using computer simulations of production tools, the entire assembly line, and factory, which accelerated production 30 percent faster than anticipated. Tesla is betting that it can produce cars that present with consistent tolerances and lack of quality-control issues, which have plagued previous Tesla model releases.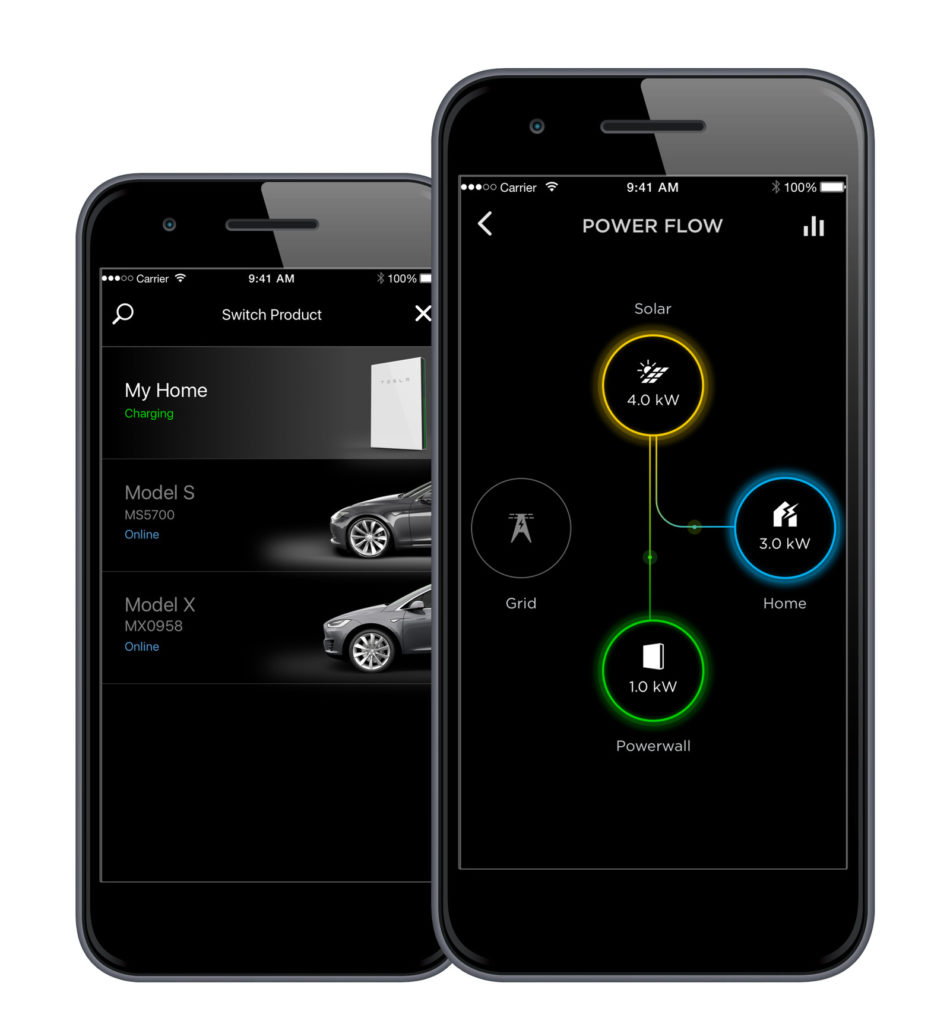 In order to provide Powerwall owners with up-to-date information about solar power generation, battery power flow, household energy consumption, and the like, Tesla has updated its iOS and Android apps. The app update will allow owners to monitor other Tesla products, too, like their Model S and Model X vehicles. For example, if a power outage were to be likely, owners can now adjust the amount of power stored by their Powerwall home battery pack. App users access a new "Power Flow" screen to assess household energy storage and consumption by connected Tesla Energy products.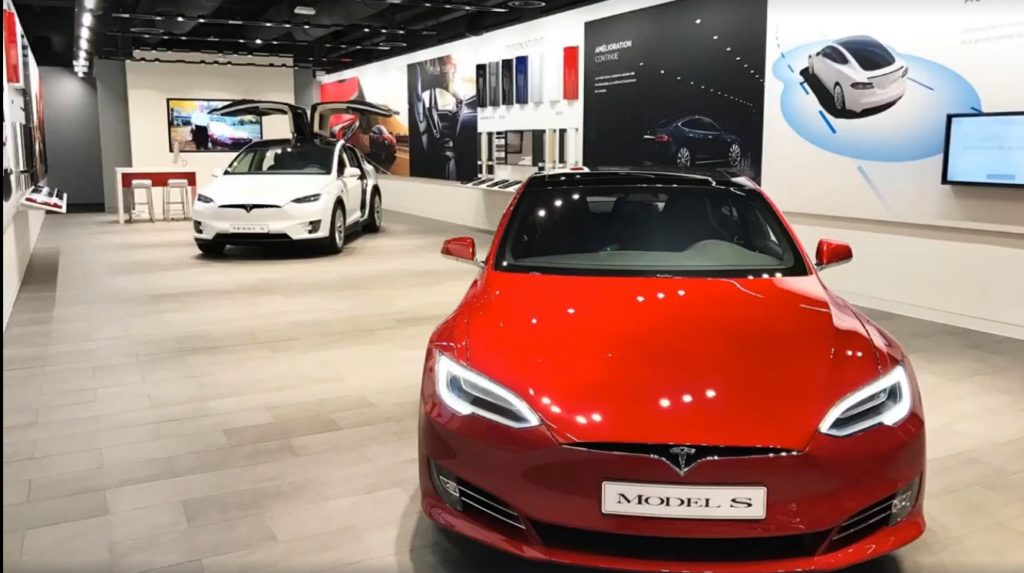 In response to Tesla's perceived failure to update software that would have enabled automatic emergency braking (AEB) in versions built since October, 2016, Consumer Rreports has cut its ratings for both models. "When we purchased our latest test car, we were assured automatic emergency braking would be enabled by the end of 2016," said Jake Fisher, director of CR's Auto Test Center. CR consistently applies higher scores to vehicles with AEB as a standard feature, which the organization believes reduces crashes and cuts the likelihood of serious injuries.