Volkswagen recently published its third quarter sales volumes and revenues and reported that its electric vehicle (EV) deliveries have increased by 45% from January to September 2023.
VW delivered 531,500 EVs in the first nine months of the year, making up 7.9% of deliveries. In the third quarter, 9.0% of Volkswagen's deliveries were electric vehicles. The German automaker aims to have electric vehicles make up 8% to 10% of total deliveries yearly.
"From January to September, Europe remained the main BEV growth driver, with an increase of 61 percent to 341,100 vehicles. In the U.S., BEV deliveries rose by 74 percent to 50,300 units, and in China, they exceeded the previous year's level with an increase of 4 percent to 117,100 units," reported Volkswagen.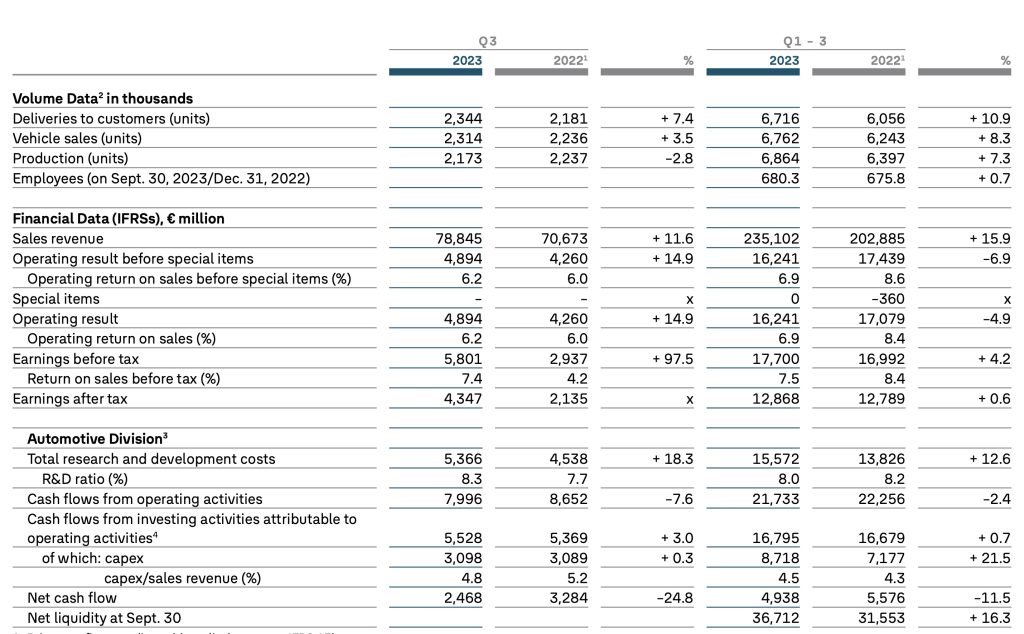 Volkswagen's Battery Electric EV Portfolio
The German automaker just opened the order banks for the all-electric ID.7, which was already voted "German Car of the Year 2024. Volkswagen also launched pre-sales for the upgraded ID.4 and ID.5 electric models.
Volkswagen's Ionway Joint Venture
VW also announced more details about Ionway—a joint venture between Volkswagen's battery maker PowerCo and Belgian materials company Umicore. PowerCo and Umicore announced the location of their cathode material manufacturing plant in Nysa, Poland.
The joint venture aims to produce cathode and precursor materials for battery electric vehicle (BEV) production at an annual capacity of 160 GWh. PowerCo and Umicore's plant will produce enough materials to support the production of 2.2 million BEVs. The NYSA plant will produce cathode materials for PowerCo's cell factory in Salzgitter. It is expected to start production by 2025.
Volkswagen reported an operating profit decrease of 7% to €16.2 billion with an operating return on sales of 6.9%. It also reported a net cash flow of €4.9 billion in the first nine months of 2023, with a total of €2.5 billion in the third quarter alone.
The Teslarati team would appreciate hearing from you. If you have any tips, contact me at maria@teslarati.com or via X @Writer_01001101.