Discussion exploded about the logistical challenges Tesla CEO Elon Musk would face when he announced that he had received preliminary verbal government approval to construct a Hyperloop from New York City to Washington, D.C.
Musk's vague assertions were met with heavy skepticism in from the media, who questioned how difficult it would be to secure that kind of "approval" for such a massive project.
One major question was what the permit process for burrowing a tunnel required for the Hyperloop would look like.
While it's still unclear exactly what kind of approval Musk received, and exactly what stage the project is at, Tesla fans got a look at what the government process could look like when a transcript of a Hawthorne, California, city council meeting surfaced via Reddit.
The special meeting held last Thursday featured a presentation from The Boring Company and SpaceX about tunneling under 120th Street between Crenshaw Blvd. and Hawthorne Blvd.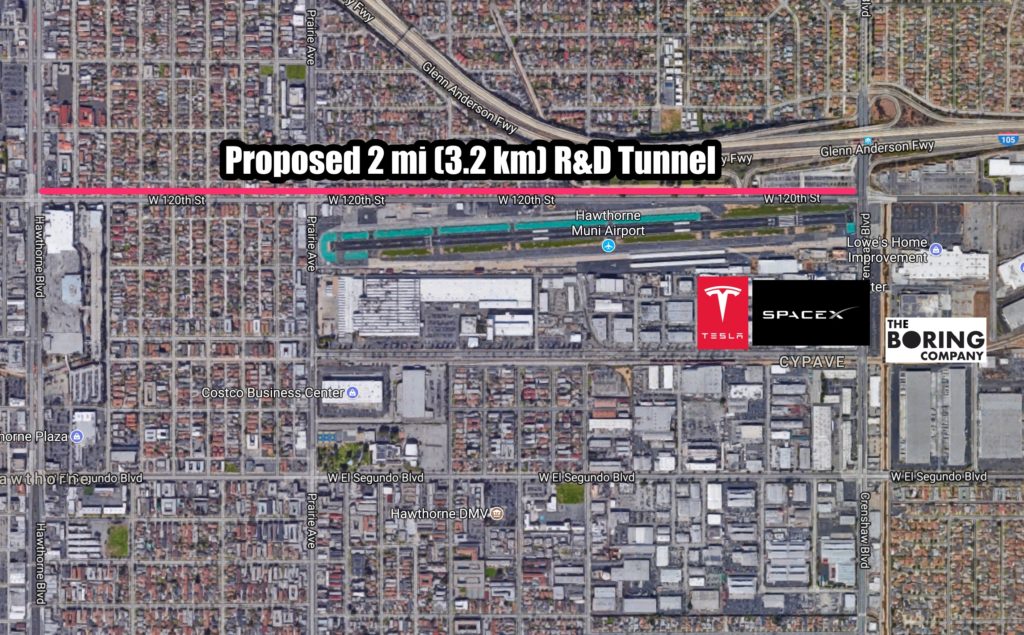 The tunnel would be used "purely for research and development" by The Boring Company and would stretch two miles. Officials said the main goal of the project would be to prove that The Boring Company's technology is a practical, possible way to eliminate future traffic jams and accidents.
The company's primary concerns are how its tunnel could potentially interact with utility lines already present under the street — lines carrying electric power, water or even gas.
The company then outlined its extensive surveying process to help design a tunnel that would not only avoid these vital utility lines, but also ensure that the tunnel would be safe for people walking and driving above on 120th Street.
The specifics on price and further terms of a potential agreement were all discussed in private, according to a transcript of the meeting.
In terms of the city council's actual process, the council voted to appoint City Manager Arnold Shadbehr as the "real property negotiator for the tunnel easement."
What the transcript signals is how arduous the government approval process could be for The Boring Company. In addition to talking with the Hawthorne City Council, The Boring Company also reached out to 19 different utility companies to discuss the project that would be in the same area as power, water, gas and other utility lines.
Despite the challenges, The Boring Company officials seemed ready to rise to the occasion to set up the Hawthorne tunnel for research.
Either way, if constructed the tunnel will provide vital research for the tunnel that will house Musk's Hyperloop from Washington, D.C. to New York City.
The Boring Company pitches 2mi (3.2km) R&D tunnel to Hawthorne City Council