According to photos posted by the Japanese investor, SpaceX CEO Elon Musk has gifted Yusaku Maezawa a significant piece of Starhopper history, a celebration of the rocket prototype's successful flight tests and a gesture of thanks for Maezawa's substantial support.
Back in September 2018, Musk revealed that Japanese billionaire Yusaku Maezawa had become the first true customer for SpaceX's next-generation Starship launch vehicle. In fact, Maezawa announced DearMoon, a private spaceflight venture with the aim of sending a dozen or so artists on the first commercial crewed mission around the Moon – all for free.
In a bid to assist Starship development and simultaneously secure rights to the massive spacecraft's first crewed lunar launch, Maezawa committed what is believed to be several hundred million dollars of his personal fortune to SpaceX. In turn, the Japanese billionaire plans to select roughly a dozen artists from around the world and offering them a free ticket aboard Starship's first crewed circumlunar launch, traveling once around the Moon and returning to Earth after 10 or so days in space.
Perhaps just a few weeks after the DearMoon announcement and Starship event, SpaceX CEO Elon Musk decided to radically change the Starship program, entirely replacing the vehicle's main structural material of choice – carbon fiber composites – with stainless steel. The primary goal was to dramatically lower the cost of development and vehicle production and speed things up, but Musk quickly realized that steel could unintuitively be better than carbon fiber in almost every way.
After Musk's decision, SpaceX pivoted from carbon fiber to steel at a spectacular pace. Barely six months after the design change, a SpaceX team had built up its Boca Chica, Texas facilities from almost nothing, begun to build full-scale steel hardware, and nearly completed the first low-fidelity prototype, known as Starhopper. That vehicle began propellant loading and wet dress rehearsal testing in early-April 2019 and although technical difficulties with its next-generation Raptor engines caused several months of delays, it moved into its first flight test campaign three months later.
Starhopper's first untethered flight was completed successfully on July 25th, reaching an apogee of ~18 meters (60 ft). A little over one month later, Starhopper lifted off for the second time on a significantly more ambitious ~150m (500 ft) flight test, completed successfully after about 60 seconds in flight. That second test would be Starhopper's last and SpaceX quickly turned its focus to completing the first full-scale, full-fidelity Starship prototypes, known as Mk1 (TX) and Mk2 (FL).
Throughout this process, Yusaku Maezawa has followed along with SpaceX. Rather than a simple lump-sum agreement, the billionaire's contract with SpaceX is structured much more specifically, essentially allowing the company to unlock additional funding after certain milestones – like Starhopper's flight tests – are completed. The arrangement is more of a carrot on a stick than something dead-serious – Maezawa is probably not going to completely withhold funding if SpaceX slightly misses exact targets or suffers anomalies during a complex launch vehicle development program.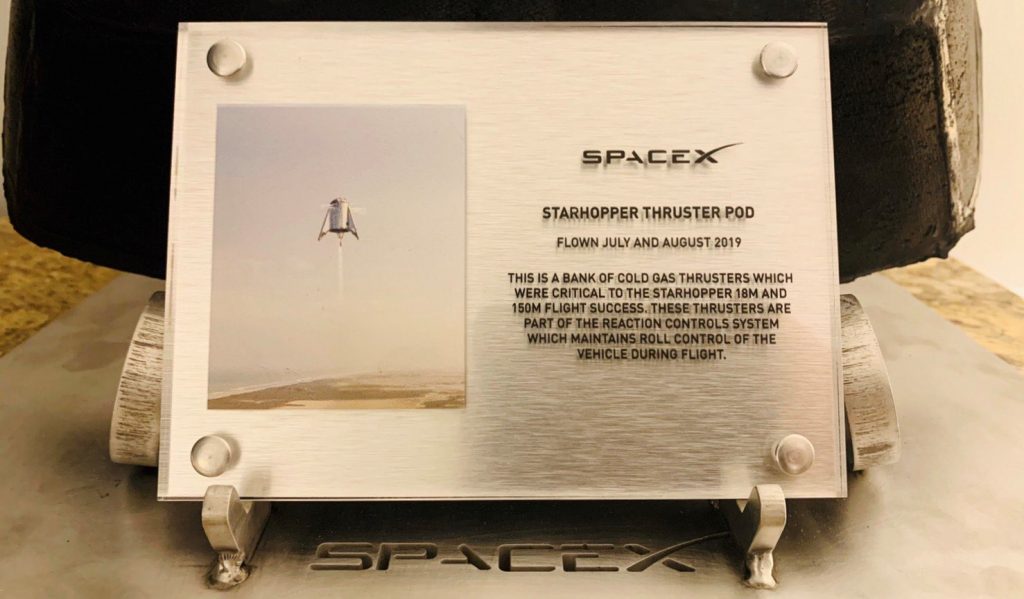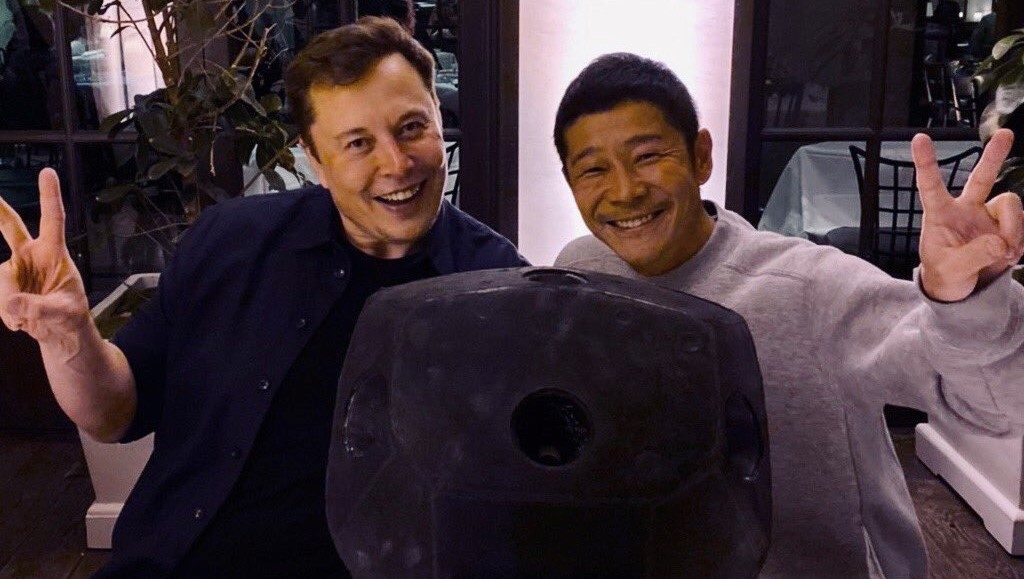 In order to complete its two flight tests, Starhopper needed some kind of attitude control system (ACS) to remain stable and SpaceX chose a decidedly SpaceX-y solution, simply bolting on flight-proven Falcon 9 thruster pods. Those pods use high-pressure nitrogen to change Falcon 9's attitude, correctly point the rocket, and settle its propellant while the rocket is in a vacuum (or freefall). They can also provided limited control authority in atmosphere, which is what SpaceX used them for on Starhopper.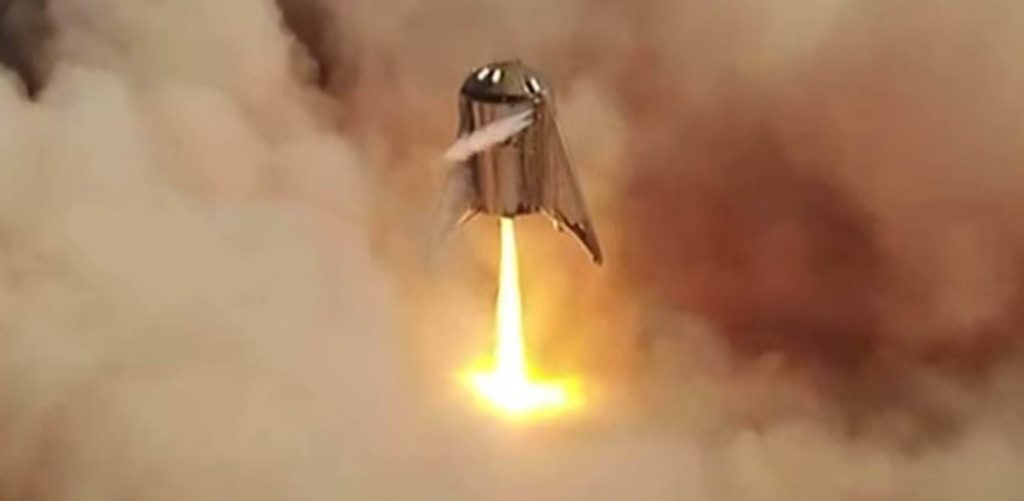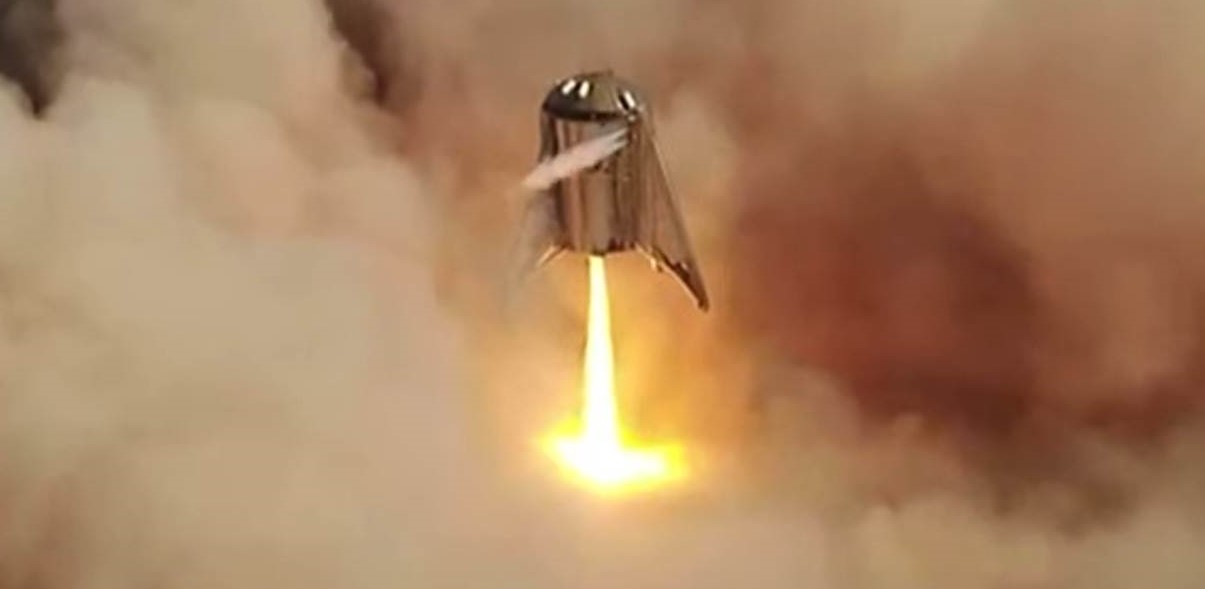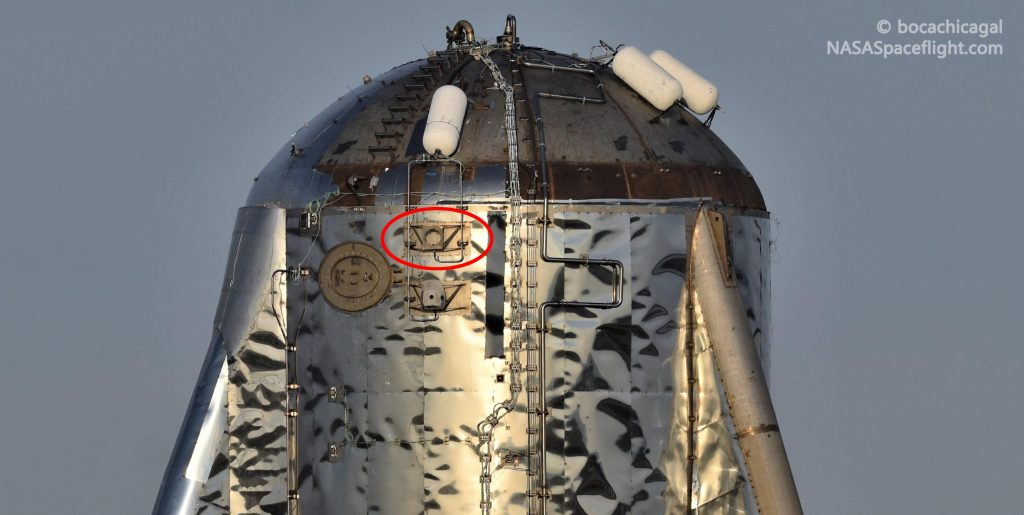 As a gesture of gratitude for Maezawa's extremely helpful financial support, SpaceX gifted him an entire Starhopper thruster pod. SpaceX often does similar things for major flight milestones, creating commemorative gifts out of retired hardware (rocket tanks, engine bells, grid fins, parachute threads, etc.) that employees are able to purchase. An entire thruster pod is at least a few orders of magnitude above that, a sign of just how grateful SpaceX is to Maezawa.
Of note, in his tweet showing off the thruster pod, Maezawa suggested that "Starship development is going better than expected", indicating that he may "need to invite a passenger soon" for his planned circumlunar voyage around the Moon. Prior to Starship's radical shift from carbon fiber to steel, that mission was scheduled no earlier than 2023. In recent months, SpaceX executives have made it clear that they are now targeting Starship Moon landings by 2022, suggesting that the first circumlunar missions – a far easier task than landing – could be possible even sooner than that.
Check out Teslarati's newsletters for prompt updates, on-the-ground perspectives, and unique glimpses of SpaceX's rocket launch and recovery processes.