With its new prototype project, Ford aims to take the record for the fastest EV over the quarter mile and the fastest EV from 0-60mph.
Ford has long had motorsport in its blood, participating in everything from NASCAR to Formula 1 to NHRA Drag Racing. Now, as the company transitions to electric vehicles, it is looking to take its motorsport heritage with it and is making some incredible prototype projects to show it. Today, the Blue Oval revealed its latest project, an 1800-horsepower electric Mustang that it hopes will take home some of the most competitive records in the world.
The Ford Mustang Super Cobra Jet 1800 Prototype is the company's second generation of fully electric drag-prepped Mustang, with the first generation being the "1400." With this new vehicle, Ford has brought in a new lighter battery pack, a new transmission, a new rear-end setup to improve off-the-line speed, and new controllers and sensor systems to maximize the power getting to the ground. Combined with "two double-stacked" motors attached to the rear axle, the modified Mustang produces just over 1800 horsepower.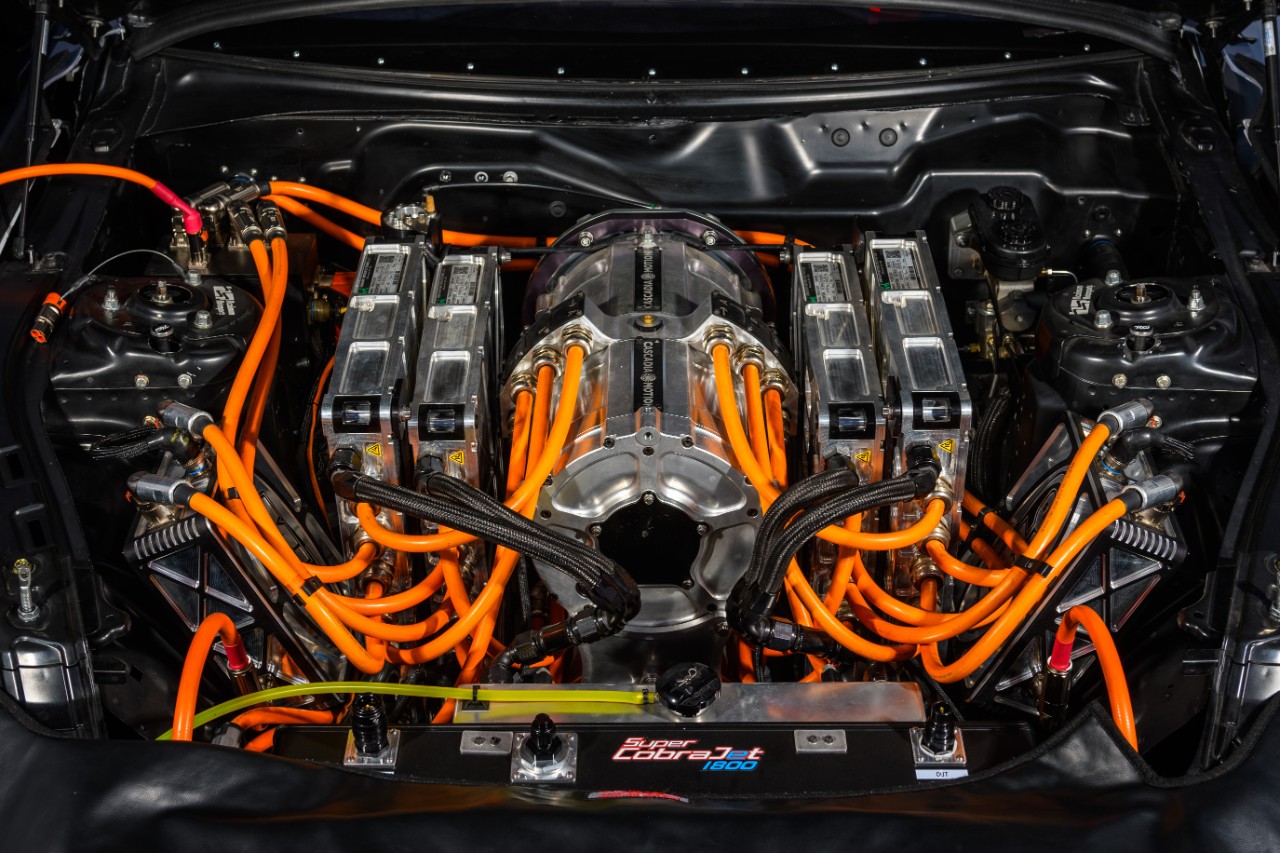 Ford first took the "full-bodied EV" quarter mile record with its Mustang 1400, setting a time of just 8.128 seconds at 171.97mph, but with an added 400 horsepower, the company is poised to seize the record again. And while it's at it, Ford also aims to take the record for the fastest EV from 0-60, which the Pininfarina Batista, a multi-million dollar electric hypercar, currently holds.
Ford notes that it will attempt the record later this year, but the car is already undergoing testing ahead of its race against time.
"We're always looking to push ourselves in every corner of the motorsport world," said Mark Rushbrook, global director of Ford Performance Motorsports. "Drag racing remains a key proving ground for our products and technology, and we're excited to not only try to best our own record in the quarter-mile but to further showcase ongoing development we continue to make across the entire electric vehicle landscape."
What do you think of the article? Do you have any comments, questions, or concerns? Shoot me an email at william@teslarati.com. You can also reach me on Twitter @WilliamWritin. If you have news tips, email us at tips@teslarati.com!