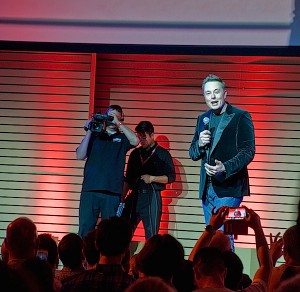 It's hard to imagine that over a year ago Tesla Motors was drumming its Tesla battery swap system on its Model S. Since then, very little has happened, compared to the gigantic expansion of the Supercharger network and the behemoth Gigafactory development. Has Tesla abandoned the battery swapping idea?
The Tesla Battery Swap, or not to swap
A year ago, Tesla Motors invited many of us to witness the first fast, easy and convenient battery swap demonstration for its Model S. It managed to swap two Model S battery packs in the same amount of time it takes an Audi sedan to gas up. The party was great, there was much cheering and Elon Musk spoke at length about its benefits and promised the first station would be operational by the end of that year 2013. But that was over a year ago, and since then, nothing much has happened.
Doing a little research on the current state of the Tesla battery swap on Google, won't get you very far. The first Google Tesla battery swap links back to the Model S main page. Elon spoke in February in front of the California Public Utility Commission's Thought Leaders program and said: "We're a little late on [battery swapping] because we got preoccupied with a few other issues. But we're hopefully going to get that enabled in the next few months between LA and San Francisco."
Re-evaluating the Tesla battery swap
In all fairness, Tesla Motors has far more pressing issues than to roll out one expensive battery swapping station after another. It's Supercharger network is growing rapidly, while the introduction of the Model X is receiving the bulk of the resources. This is followed by the expansion of the Chinese market and, finally, working on the Model III. That would be enough to keep any carmaker humming for the next year or so.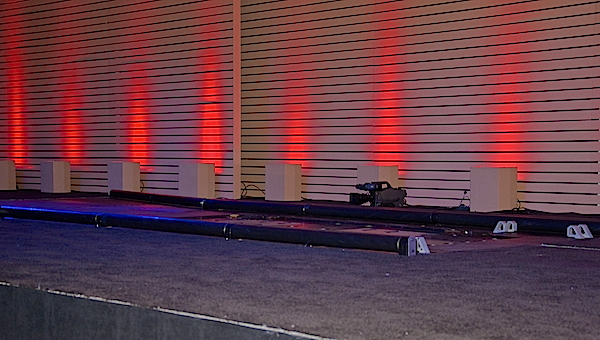 Jalopnik, a car website not always known for its love of electric vehicles (EV) reminds us that soon after the Tesla battery swap event, the California Air Resources Board (CARB) was revising how it would hand out its Zero Emission Vehicle (ZEV) credits. This puts into question the "fast fueling" seven ZEV credit incentives carmakers would receive to refuel a full pack in under 15 minutes for 285 miles.
Tesla battery swap stalled
According to Diarmuid O'Connell, Tesla VP Corporate Development, Tesla could have something in place by the end of the third quarter, which means the next few months. However, this prospect seems less likely, even by the end of the year.
We've known for some time that the company is developing their first Tesla battery swap location, in California, somewhere between Los Angeles and San Francisco which would most likely be a demonstration program for utilities. Since then, Zachary Shahan reported on Treehugger that Tesla would evaluate how they would roll out battery swapping stations elsewhere.
I guess Tesla Motors needs that Gigafactory more than we first imagined in order to make its Tesla battery swap a reality.