Rivian informed Teslarati about the opening of its R1 Shop this month, where new customers can order R1Ts and get them delivered faster.
"Many new customers will also be invited to the R1 Shop this month, giving them the opportunity to check out available R1Ts for purchase that could be delivered to them in as quickly as a couple of weeks," Rivian told us.
For customers who can't wait to get into an R1T and take it out on the open road, the R1 Shop might be a good option. Last week, Rivian said it would invite many R1T reservation holders to configure their vehicles. In an email to Teslarati, a Rivian representative noted that customers can expect R1T deliveries within 1-4 months after their order is confirmed.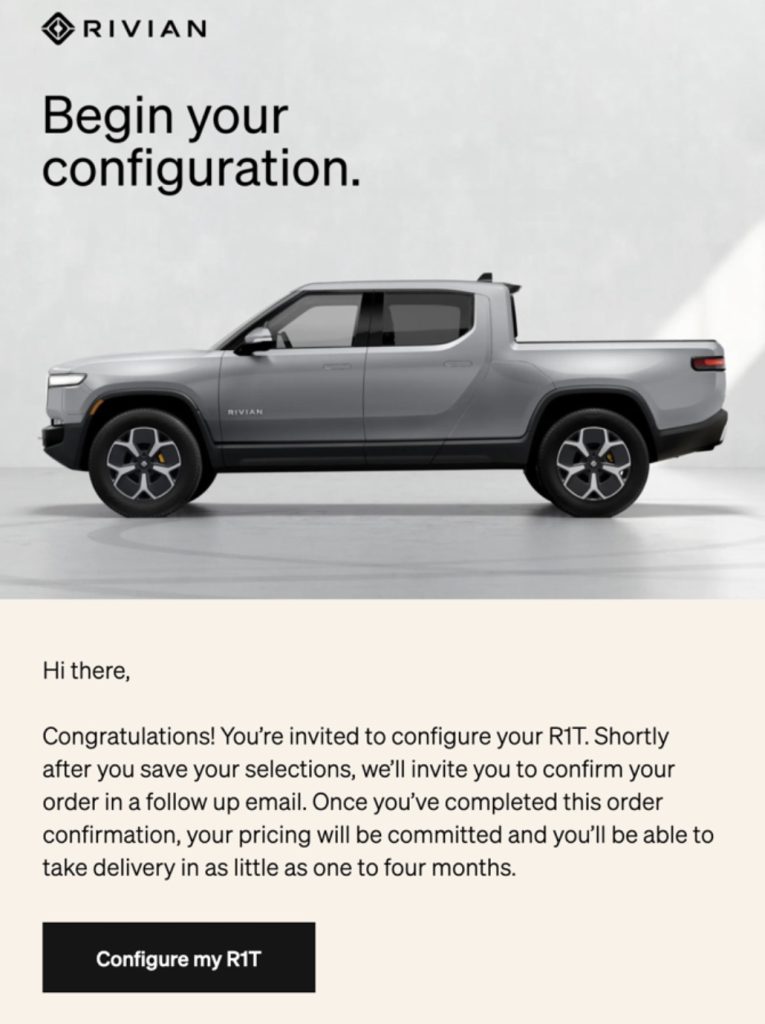 Rivian informed us that the way the orders are set up and the R1 Shop are ways it has found to ramp production and improve its delivery times. Late last month, Rivian provided a glimpse into its next-gen drive unit production line, which is expected to help the company ramp production.
"We went from four walls to start of production on our new drive unit line in 5 months. Designing and manufacturing these motors fully in-house enables us to speed production and introduce Dual-Motor AWD while simultaneously continuing to ramp Quad-Motor AWD production," explained Rivian.
As of this writing, Rivian only offers the Adventure Package with R1T and R1S orders. The R1T Adventure Package starts at $73,000, while the R1S Adventure Package is $78,000 before options. Rivian R1T and R1S reservation holders can choose between the Dual-Motor AWD or Quad-Motor AWD drive systems. The Quad-Motor AWD drive system costs an additional $8,000.
Rivian also offers three battery packs options for the R1T pickup truck: Standard, Large, and Max pack. The Standard and Max battery packs are only available with the R1T Dual-Motor AWD drive system. Only the Large battery pack is available with the R1T Quad-Motor AWD, which would cost an additional $6,000.
Only the Standard and Large battery packs are available with R1S orders. The Dual-Motor AWD R1S can be ordered with Standard or Large packs. The Quad-Motor AWD R1S is only available with the Large Pack, costing an additional $6,000.