Update: 8:48 am EST: Para.4 for accuracy
Rivian has announced a new drive unit production line dedicated to producing "Enduro" motors for the Dual-Motor AWD R1 vehicles.
When Rivian first announced the dual-motor configuration of the R1T and R1S, while many were excited about the prospect of more vehicle options, some worried it would negatively impact vehicle production. To dispel those concerns and continue its aggressive vehicle production ramp this year, Rivian has started a "next-gen drive unit [production] line."
Rivian announced the new production line on Instagram and Twitter with a video of the new line in operation.
We went from four walls to start of production on our new drive unit line in 5 months. Designing and manufacturing these motors fully in-house enables us to speed production and introduce Dual-Motor AWD, while simultaneously continuing to ramp Quad-Motor AWD production. pic.twitter.com/wWRqXSWANa

— Rivian (@Rivian) February 22, 2023
Rivian CEO RJ Scaringe explained in a subsequent tweet that the new production line would be producing Rivian's "Enduro" drive unit, which has some key differences from the motors you find in the Rivian trucks on the road today.
Ramping production of our new Enduro drive unit for our Dual-Motor R1 vehicles! pic.twitter.com/Ez1Y0QRkZY

— RJ Scaringe (@RJScaringe) February 22, 2023
According to Rivian's support site, the dual-motor AWD system produces 600 horsepower and 600 pound-feet of torque combined. With this incredible power, the cheaper iteration of the R1T will still rocket to 60mph in just 4.5 seconds, and "with a higher gear ratio on the rear motor, the dual-motor system distributes torque continuously between the front and rear drive units, biasing torque rearward for enhanced performance." Rivian boasts that the dual-motor system is still rated for an incredible 11,000 pounds of towing on the R1T and 7,700 pounds on the R1S.
Rivian also offers an optional upgrade to the dual-motor system called "Enhanced Dual-Motor AWD." This gives equipped vehicles an additional 100 horsepower and torque to play with but remains roughly 200 horsepower and torque away from the highest-performance quad-motor variant.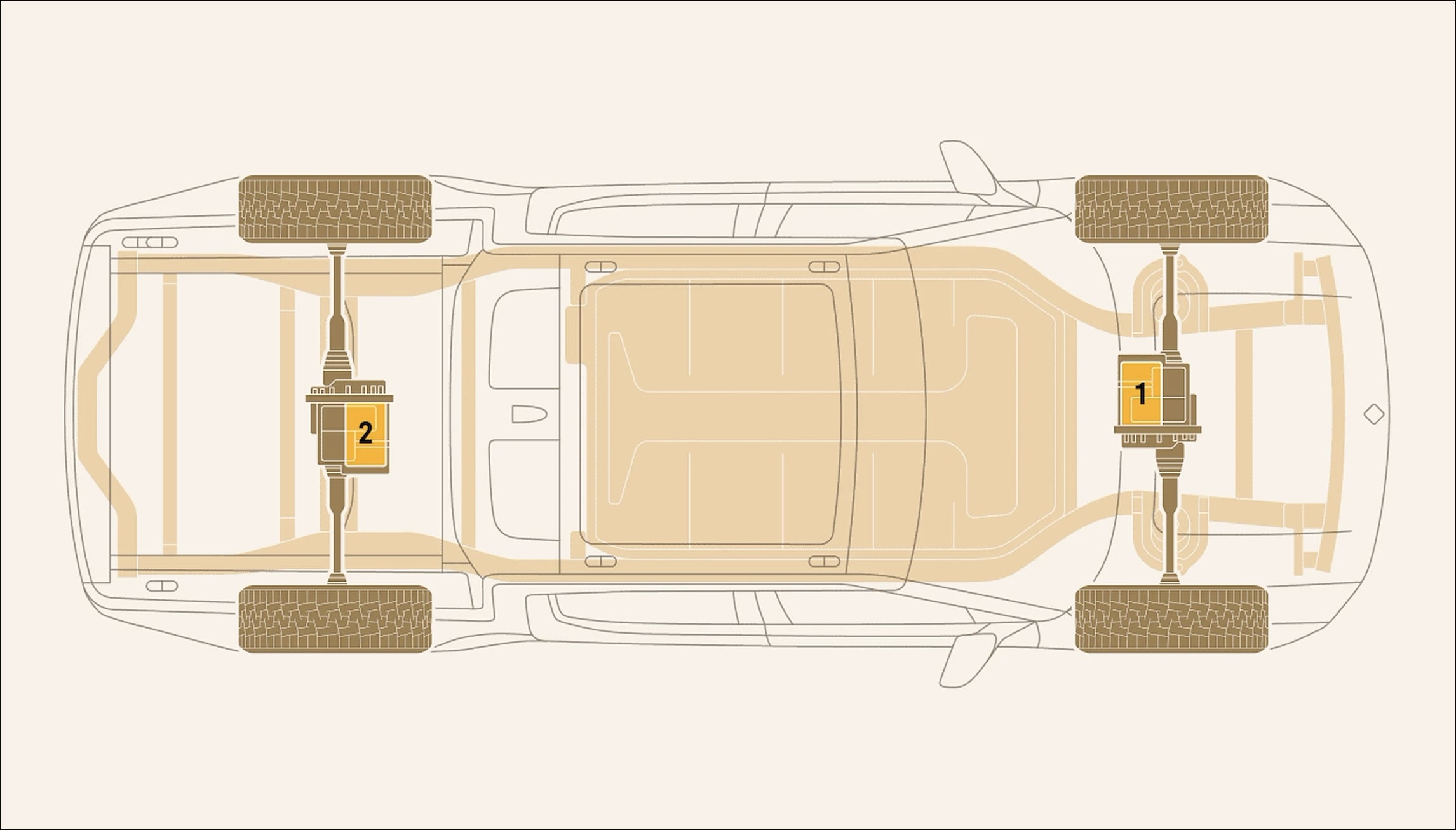 "For everyday driving and adventures, dual-motor is highly capable," says Rivian's Director of Vehicle Testing. "If you want to go way off-road with ease – or simply want maximum performance and control – then Quad is for you."
With this new drive unit option, the Rivian R1T starts at $73,000 with the standard range battery, while the R1S starts at $78,000.
Rivian trucks equipped with the new dual-motor system are expected to be delivered this year, and thanks to the company's new production line, that should be just around the corner. Currently, the Rivian website states that new reservations will likely begin deliveries in 2024, so you might be out of luck to receive a vehicle very quickly unless you already have a reservation.
What do you think of the article? Do you have any comments, questions, or concerns? Shoot me an email at william@teslarati.com. You can also reach me on Twitter @WilliamWritin. If you have news tips, email us at tips@teslarati.com!