SpaceX has released a video commemorating the amazing successes of its 2018 Hyperloop Pod Competition at the same time as it's opened up registration for next year's follow-up competition, paving (pipelaying?) the way for another throwdown that will seek to once again crown victorious the student team with the fastest pod.
With any luck to next year's competitors, one or several of those 2019 entrants may once more smash the 2018 world speed record, faster than any production car in history at a whiplash-triggering 467 km/h (290 mph).
With that 290 mph top speed confirmed after WARR's third 2018 pod run, the Technical University of Munich (TUM) student-led operation solidified itself – for the second time in a row – as the team to beat, breaking their own 2017 Competition 2 speed record of 324 km/h (202 mph) by nearly 50%, a record that itself smashed WARR's own 90 km/h (~56 mph) top speed record from the inaugural Hyperloop Competition just six months prior. Now the proud holder of three of three Hyperloop Competition top-speed trophies, all eyes will once more be on WARR in anticipation of yet another spectacle of smashed records.
As noted on SpaceX's website, that fourth upcoming competition – scheduled for the summer of 2019 – features two major updates to the rules and winning criteria.
As with previous competitions, the competition will be judged solely on one criteria [sic]: maximum speed with successful deceleration (i.e. without crashing) and all Pods must be self-propelled.
1. Teams must use their own communications system. SpaceX will not provide its on-Pod communications system, otherwise known as the Network Access Panel (NAP).
2. Pods must be designed and tested to propel themselves to within 100 feet of the far end of the tube before stopping. This can take the form of a single main run to that point, or a "slow crawl" after the Pod's main run has been completed. 
In essence, SpaceX is continuing to gradually remove crutches, encouraging student teams to become more and more independent, especially useful for returning groups. Communication with pods is surprisingly difficult, as any solution chosen must function reliably, wirelessly, and in vacuum conditions, meaning that 2019 competitors will face another major challenge while designing new pods or updating older entrants.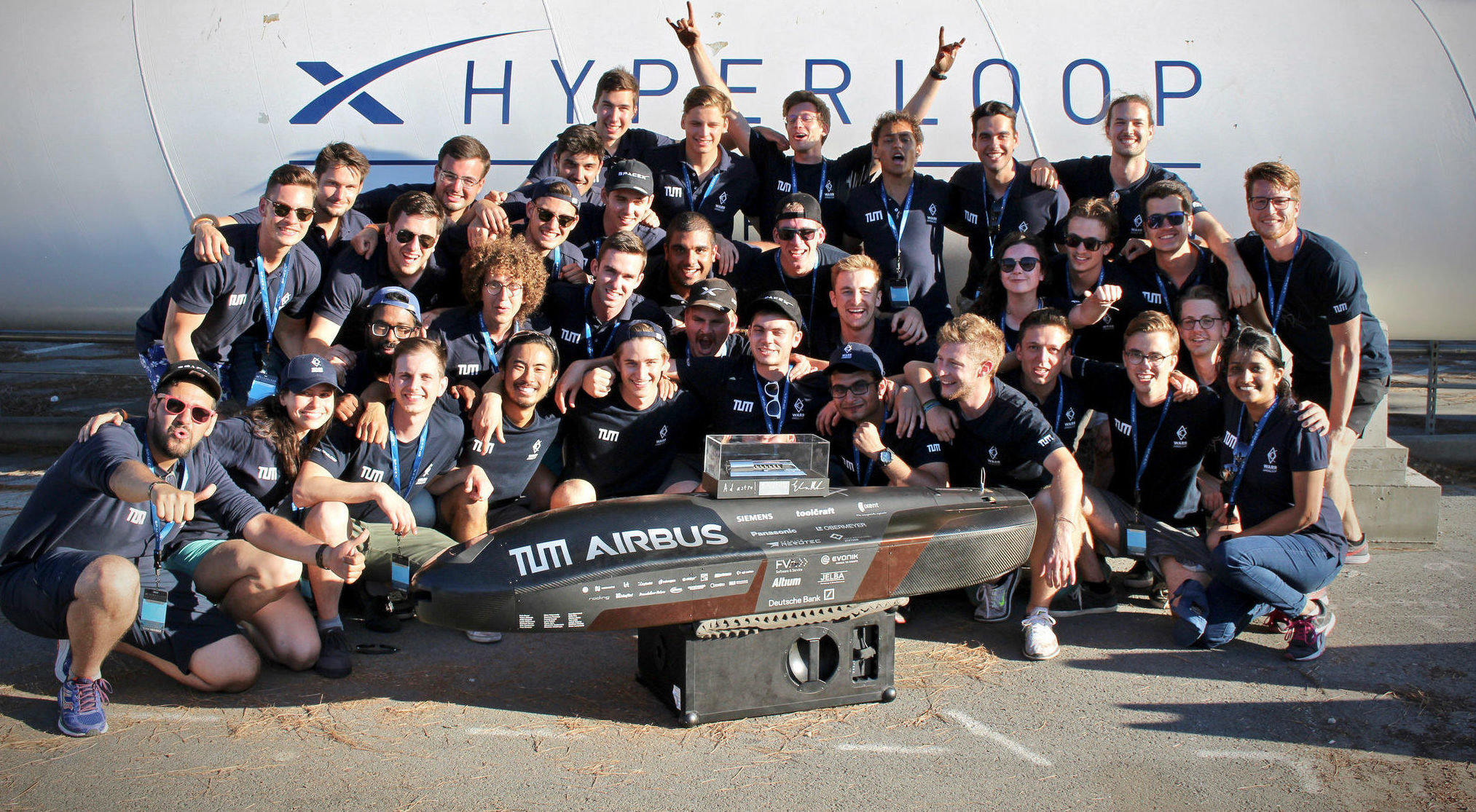 Meanwhile, the decision to require pods to either be able to accurately stop with an error of less than 2% the test Hyperloop's length (100 feet) or be capable of multiple modes of propulsion (i.e. top-speed runs and "slow-crawl" without assistance from its designers) should add another level of difficulty and intrigue to 2019's Hyperloop competition. Critically, returning teams – if accepted – will be required to significantly modify their existing pod or design a new pod if they wish to compete in 2019.
Catch SpaceX's 2018 Competition below and visit SpaceX.com/Hyperloop in the event that you are a student, have a team, and want to build your very own super-fast Hyperloop pod.
---
For prompt updates, on-the-ground perspectives, and unique glimpses of SpaceX's rocket recovery fleet check out our brand new LaunchPad and LandingZone newsletters!