SpaceNews reports that SpaceX is planning an impressive duo of Falcon Heavy launches in the first half of 2019, the heavy lift rocket's second and third missions. According to Nicky Fox, NASA's heliophysics division director, SpaceX intends to recover and reuse all three Falcon Heavy first stage boosters for both launches and apparently believes that it can recover and prepare them for a second launch in as few as 60 days.
Following a highly successful February 2018 launch debut, SpaceX has targeted the launches of commercial satellite Arabsat 6A and the USAF's Space Test Program 2 (STP-2) in the second half of 2018, a schedule that rapidly realigned to H1 2019. If the unofficial plan described above turns out to be true, the USAF will apparently become the first commercial customer to launch on a flight-proven Falcon Heavy.
NASA looking to launch delayed space science missions in early 2019 https://t.co/Q3wojAStr5 pic.twitter.com/YBp4lhF1bo

— SpaceNews (@SpaceNews_Inc) December 19, 2018
A Reddit user was lucky enough to spot one of SpaceX's next-gen Falcon Heavy side boosters – coincidentally just one day after Dr. Fox's comments – on its way East through rainy Louisiana, undeniable evidence that the heavy lift rocket's second (and third) launches have a real chance of happening in early 2019. According to Dr. Fox, SpaceX is seriously targeting a very rapid turnaround of Falcon Heavy's next three first stage boosters, stating (admittedly without official confirmation) that SpaceX would be reusing the boosters from Arabsat 6A's March 2019 launch on the planned April 2019 launch of STP-2.
"[Falcon Heavy] will launch [STP-2 in April] after the successful launch of Arabsat, which is currently manifested for March. [SpaceX] will recover and reuse the boosters, so we're kind of watching what happens with that first launch." – Dr. Nicky Fox via SpaceNews
Whether or not this officially unconfirmed information is correct, it certainly sounds like just the thing that CEO Elon Musk might challenge SpaceX to pull off, not to mention the fact that this would place the US Air Force in a situation requiring it to become the first commercial customer to launch on a flight-proven Falcon Heavy. This would be a truly dramatic change in attitude compared to comments made in just the last week, brought up in the context of SpaceX's planned December 18 (now Dec 22) launch of the USAF's first next-gen GPS satellite, GPS III SV01. In official comments provided to the media, the Air Force was extremely "uncertain"  about allowing SpaceX to even attempt to recover its Falcon 9 booster, let alone allowing the company to fly Air Force payloads on flight-proven rockets.
Admittedly, the intentions behind STP-2 differ drastically from GPS III SV01. As the name suggests, the missions falls under a program explicitly designed to test and prove out new launch vehicles in the context of fast-tracking their certification for higher-value Air Force spacecraft. Falcon 9 could almost certainly launch STP-2 in a reusable configuration, but the USAF chose Falcon Heavy – and included literal dead weight – because the military branch is very interested in the rocket's potential utility for more serious National Security Space missions.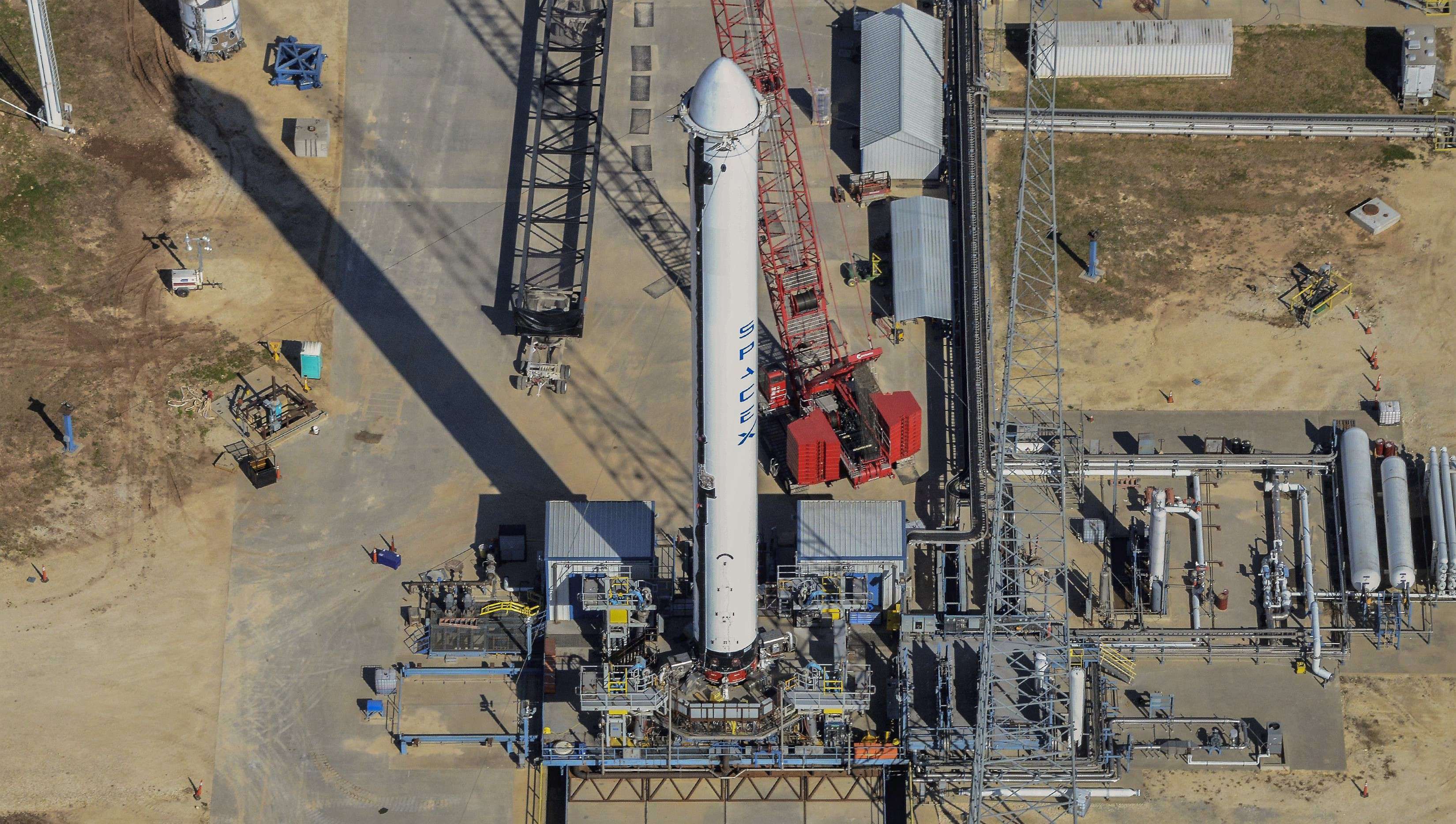 SpaceX's first Falcon Heavy launch famously featured flight-proven side boosters that performed jaw-dropping simultaneous landings at LZ-1 and LZ-2. Chances are good that Falcon Heavy Flight 2 and 3 will both feature additional attempts at simultaneous LZ booster landings. If SpaceX can find a way to launch Falcon Heavy twice in barely two months while still reusing all three first stage boosters, it's hard to imagine a better way to demonstrate the economic and technological viability of both Falcon Heavy and Block 5's reusability upgrades.
---
For prompt updates, on-the-ground perspectives, and unique glimpses of SpaceX's rocket recovery fleet check out our brand new LaunchPad and LandingZone newsletters!