SpaceX CEO Elon Musk says he will provide a public update on the development status of Starship and Super Heavy in an official presentation later this summer, possibly as soon as June 20th.

Meanwhile, SpaceX's South Texas team have been busy at work on both Starhopper and a newer Starship, said by Musk to be the first orbit-capable prototype. In the last week, technicians have begun stacking several sections of the vehicle's stainless steel hull, all fabricated and welded together side-by-side. On Thursday, May 9th, this progressed to the installation of the Starship's first gently tapered nose section atop its cylindrical tank section. Likely the second- or third-to-last major stack before its aeroshell is assembled into one piece, the orbital prototype is starting to truly resemble a real Starship.
They grow up so fast…
CEO Elon Musk revealed SpaceX's Mars colonization architecture back in September 2016 and has since provided design and development updates every 6-12 months. Between then now, Starship/Super Heavy (formerly BFR, fore-formerly ITS) has radically changed. Originally baselined with a diameter of 12 m (40 ft), an almost entirely carbon composite design, and a spaceship with bulky tripod fins/wings, SpaceX helped design, build, and test a full-scale liquid oxygen tank.

Six months after the tank was destroyed (likely intentionally) during testing, Musk announced in Sept. 2017 that ITS was now called BFR and would feature a leaner 9m (30 ft) diameter. He also revealed tentative plans to enlist BFR in a point-to-point Earth transportation scheme offering travelers access to almost anywhere on Earth in ~30 minutes. In September 2018, the design changed once more, gaining ~10m of height and three mobile tripod fins/wings/legs. Finally, just a few months after the 2018 update, Musk revealed that SpaceX was moving almost entirely away from carbon composites and would instead use stainless steel throughout BFR's structure. BFR was also renamed to Starship/Super Heavy.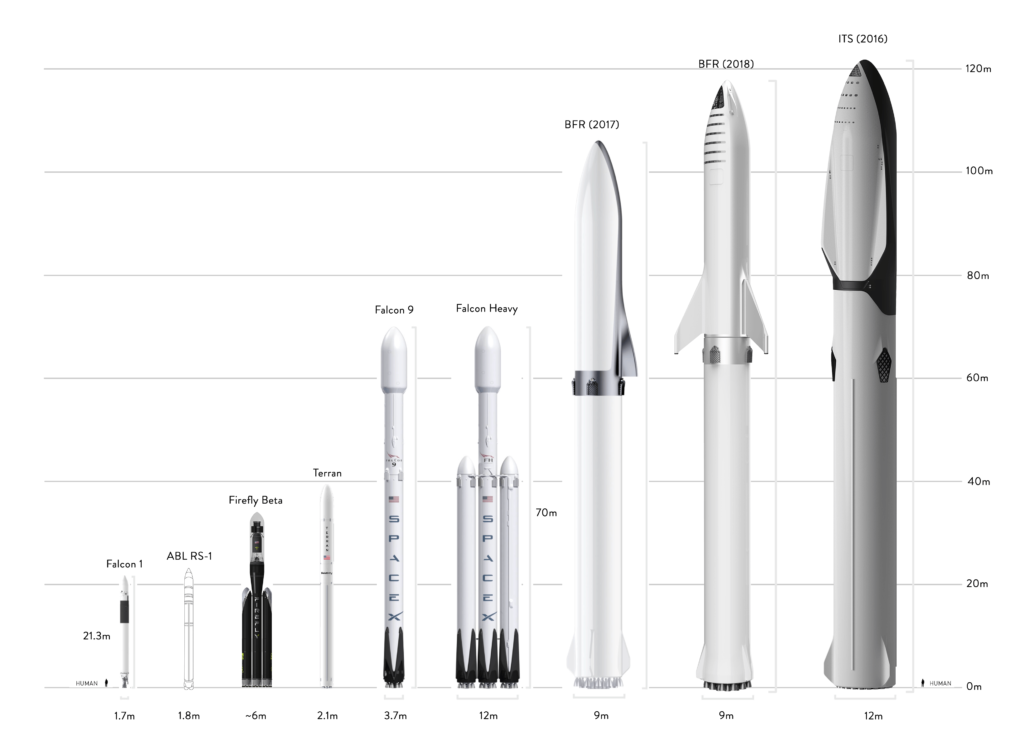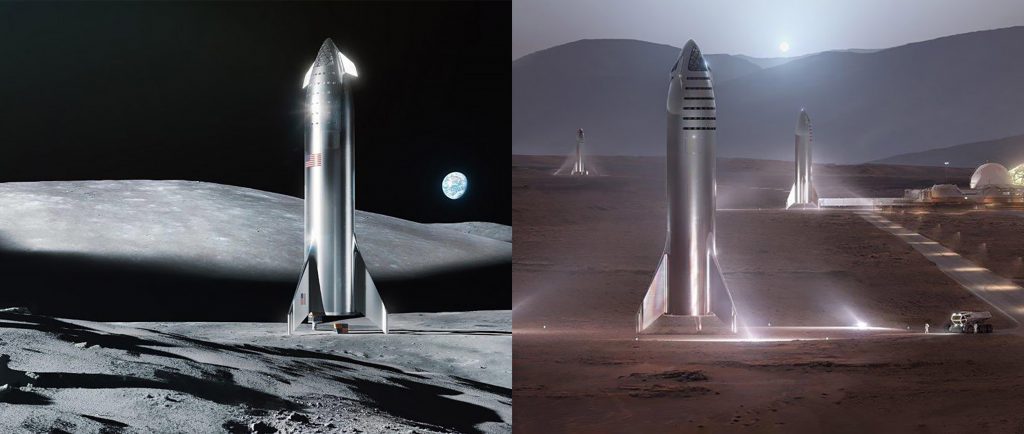 Episode 4: Revenge of the Steel
Given SpaceX's breakneck pace of Starhopper and Starship development, it's possible that Musk's "probably June 20th" event is meant to correlate with a yet-unknown Starship or Starhopper milestone. Back in early January, Musk suggested that the first orbital Starship prototype could be "complete" as early as June. However, a few weeks later, Starhopper suffered a setback when its facade/nosecone toppled over and was irreparably destroyed.

Several months distant, it's hard to actually say if that hardware loss has impacted SpaceX's schedule much at all. Sans nose section, SpaceX instead conducted a number of wet dress rehearsals and successfully ignited Raptor and jumped the tethered Starhopper a few feet in early April, more or less right on schedule per a December 2018 Musk tweet.
At this point in time, it's highly unlikely that the orbital Starship prototype will be truly complete just a month or two from now. Most notably, "completion" would require seven flight-ready Raptor engines, of which SpaceX is known to have only completed 3-4 in the last four months. Despite an apparent lack of Raptors for a June completion of the orbital prototype, it may actually be possible for SpaceX to complete (in a very rough sense) the main structure of the Starship.

Major progress has been made in the last few weeks and the orbital prototype is starting to look more and more like an actual Starship. Aside from finishing the vehicle's propellant and header tanks and engine section/thrust structure, SpaceX still needs to install avionics, wiring, plumbing, cold-gas maneuvering thrusters, COPVs, access and umbilical ports and panels, an entire heat shield, its tripod wings/fins/legs, and more. At the same time, it's unclear if SpaceX will attempt to send Starship to orbit on its own before the first Super Heavy booster prototype is complete, an even more massive undertaking ahead of the company.
For now, all we can do is wait and watch SpaceX's gloriously bizarre steel Starship prototype continue to grow, while Starhoppper prepares for untethered hops a few thousand feet to the east. Things could be worse!
Check out Teslarati's newsletters for prompt updates, on-the-ground perspectives, and unique glimpses of SpaceX's rocket launch and recovery processes.