For the third time ever, SpaceX has successfully performed a critical static-fire test of an integrated Falcon Heavy, briefly igniting all 27 of its Merlin 1D engines to verify the health and readiness of the rocket.

Per SpaceX's official confirmation, a "quick-look" inspection of static fire telemetry has indicated that the company's Falcon Heavy rocket is ready for its second launch in less than three months, a milestone that could also allow both flight-proven side boosters to tie SpaceX's own record for booster turnaround. Falcon Heavy Flight 3 is now scheduled to launch the US Air Force's Space Test Program 2 (STP-2) mission no earlier than 11:30 pm ET (03:30 UTC), June 24th. According to SpaceX CEO Elon Musk, the mission will unequivocally be the company's "most difficult launch ever".
Coincidentally, on top of being Falcon Heavy's first scheduled night launch, STP-2 has now also marked the massive rocket's first nighttime static fire. During this critical test, Falcon Heavy briefly ignites all 27 of its three boosters' Merlin 1Ds and throttles the engines up to full thrust, much like airliners sometimes set their brakes and throttle up before attempting to take off. The difference between Falcon Heavy and passenger aircraft is nevertheless rather significant, given that Falcon Heavy produces ~15x the thrust of an A380 – the world's most powerful mass-produced passenger aircraft – at liftoff: 22,820 kN (5.1M lbf) to the massive jet's meager 1,440 kN (0.3M lbf).
Despite all of that thrust, Falcon Heavy is held down during static fire by eight accurately-named hold-down clamps, themselves a part of a massive transport/erector, which is itself anchored directly to Pad 39A's concrete foundation. In short, Falcon Heavy (and especially Falcon 9) is not going anywhere until those hold-down clamps are explicitly released. Thanks to SpaceX's avoidance of the solid rocket boosters used by almost every other modern launch vehicle, Falcon 9 and Heavy rockets can abort at any point prior to clamp release, offering a uniquely broad abort capability.

As such, not only does SpaceX's dedicated pre-launch static fire fully test the rocket's health, but the same procedure is essentially repeated in the seconds before clamp release during an actual orbital launch attempt. If at any point Falcon 9's autonomous onboard computer decides that it doesn't like any of the thousands of channels of telemetry it's constantly analyzing, it can command an engine shutdown and total launch abort even if all first stage engines have already ignited and reached full thrust. If routine McGregor, TX acceptance testing – also involving a full static fire – is accounted for, every single Falcon 9 booster technically completes three fully-integrated static fires before its inaugural liftoff. Falcon Heavy is slightly different, as each booster is independent test-fired in Texas but the integrated rocket can only perform static fires at Pad 39A.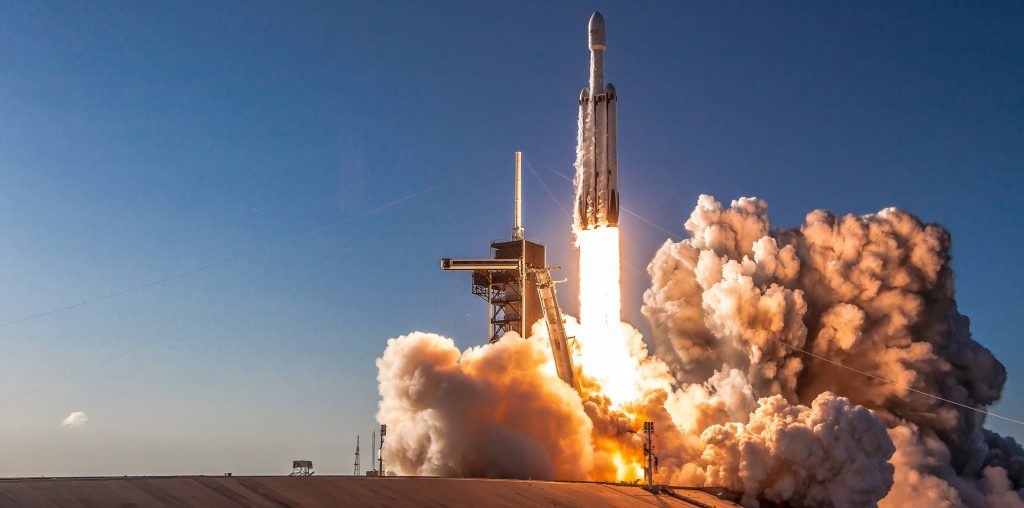 After those three critical tests, flight-proven Falcon boosters are subjected to the less stringent few-second static fires SpaceX performs at the launch pad 3-7 days before a given launch. With Falcon Heavy Flight 3, the rocket's center core, upper stage, and payload fairing are all brand new, fresh from either SpaceX's Hawthorne factory or McGregor acceptance testing. However, both side cores – Block 5 boosters B1052 and B1053 – are flight-proven, having successfully completed their first launches and landings on April 11th, less than 70 days ago.

Set by regular old Falcon 9 boosters, SpaceX's current record for booster turnaround time (time between two launches) is 71 days (set in June 2018), while the Block 5 upgrade's record stands at 74 days (set in October 2018). If Falcon Heavy's STP-2 launch holds strong on June 24th, B1052 and B1053 will simultaneously tie SpaceX's Block 5 turnaround record. This would be accomplished despite the added pressure from the US Air Force's decision to use STP-2 as a sort of dress rehearsal for certifying all flight-proven commercial rockets, an honor (and burden) that likely added extra work, oversight, and scrutiny to the process of refurbishing and relaunching B1052 and B1053.
"[T]he US Air Force has decided that STP-2 presents an excellent opportunity to begin the process of certifying flight-proven SpaceX rockets for military launches. The STP-2-related work is more of a preliminary effort for the USAF to actually figure out how to certify flight-proven commercial rockets, but it will still be the first time a dedicated US military mission has flown on a flight-proven launch vehicle. Down the road, the processes set in place thanks – in part – to STP-2 and Falcon Heavy may also apply to aspirational rockets like Blue Origin's New Glenn and ULA's "SMART" proposal for Vulcan reuse."
— Teslarati.com, 06/16/2019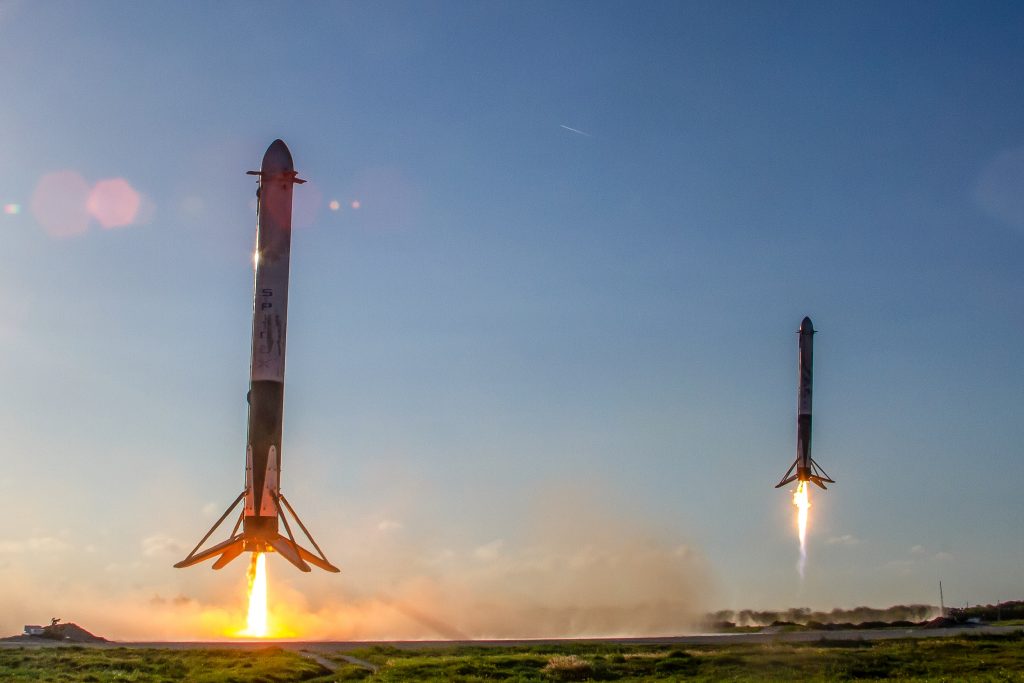 In a last-second surprise, SpaceX updated Falcon Heavy center core B1057's planned drone ship landing site from a brief 40 km (25 mi) to more than 1240 km (770 mi) off the coast of Florida. SpaceX set its current record for recovery distance less than three months ago during Falcon Heavy's commercial launch debut, in which Block 5 center core B1055 landed nearly 970 km (600 mi) offshore on drone ship Of Course I Still Love You (OCISLY). If all goes well, B1057 – the second finished Block 5 center core – will absolutely crush its predecessor's record, implying that the booster will likely be subjected to SpaceX's most difficult reentry and recovery yet.

For more on what CEO Elon Musk describes as "[SpaceX's] most difficult launch ever", check out these previous articles on an unexpected ultra-fast booster reentry and the extraordinary challenge facing Falcon upper stage.
Check out Teslarati's newsletters for prompt updates, on-the-ground perspectives, and unique glimpses of SpaceX's rocket launch and recovery processes.