SpaceX has followed up Falcon Heavy's latest spectacle with a Falcon 9 launch shortly after sunrise, producing more ethereal views of the company's rockets in action.
SpaceX's visual style is off to a strong start in 2023. All rocket launches are impressive to some degree, but SpaceX has managed to complete Falcon Heavy's first twilight launch and a Falcon 9 launch backlit by the morning sun less than three days apart. Falcon Heavy kicked off the pair on January 15th with the successful launch of the US Space Force's USSF-67 mission. Three times more powerful than Falcon 9 and the most capable commercial rocket ever built, Falcon Heavy lifted off shortly after sunset. The fury of its exhaust was amplified by the twilight sky as it rose back into sunlight, producing one of the most visually spectacular launches in SpaceX history.
62 hours later, a Falcon 9 rocket launched from SpaceX's Cape Canaveral Space Force Station (CCSFS) LC-40 pad with the US military's sixth upgraded GPS III navigation satellite inside its payload fairing. The mission was a flawless success. Falcon 9 booster B1077 touched down on drone ship A Shortfall of Gravitas eight and a half minutes after liftoff, completing its second orbital-class launch and landing. 90 minutes after leaving the ground, Falcon 9's upper stage deployed the GPS III SV06 satellite into a nominal transfer orbit with one end at 392 kilometers and the other around 20,170 kilometers (~12,530 mi) above Earth's surface. The satellite will use its own propulsion to raise itself into a circular orbit, where it will eventually enter operation and begin distributing more accurate location information.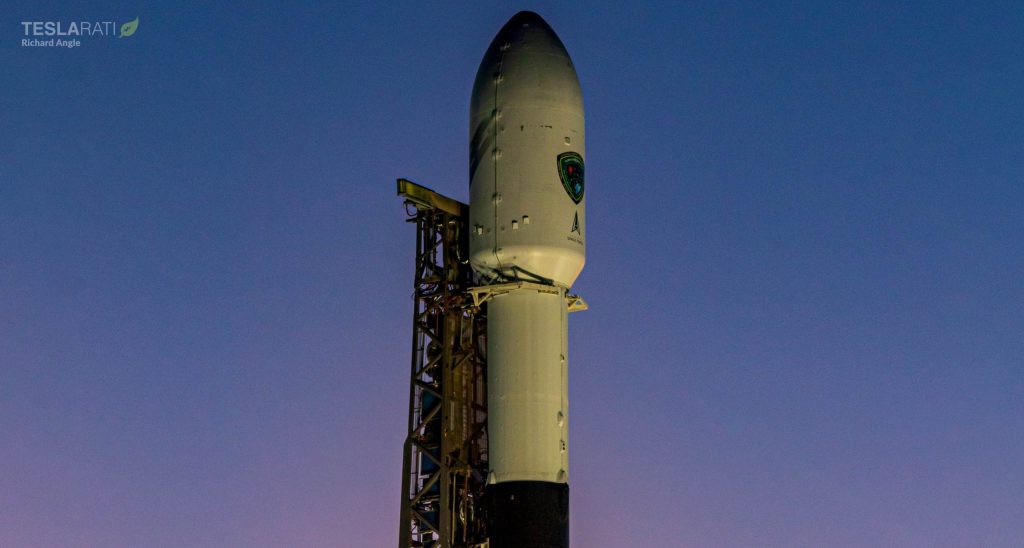 For unknown reasons, SpaceX delayed the launch 14 minutes, pushing the T-0 time from 7:10 am to 7:24 am – from just before to just after sunrise. As a result, instead of a brief twilight spectacle, Falcon 9 lifted off with the morning sun low in the sky and almost directly behind the rocket from certain perspectives. Rocket solar transits are possibly even rarer than optimal twilight launches, making for an exceptionally impressive pair of back-to-back SpaceX missions.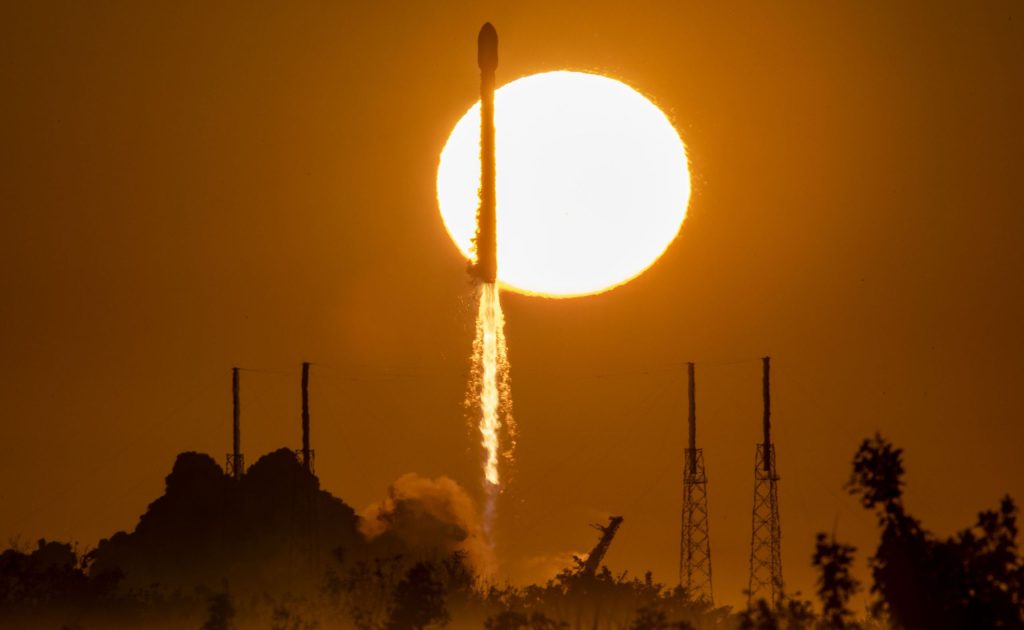 Heading toward 100?
GPS III SV06 was SpaceX's fourth launch in the first 18 days of 2023. That pace is far from unusual after the company's record-breaking 2022, but the fact that three of those missions launched from one pad – LC-40 – is. Over the last six weeks, SpaceX has launched six Falcon 9 rockets from LC-40 – an average of one launch every seven days. That sustained cadence is unprecedented for a single SpaceX pad, and the company has three.
In 2022, LC-40 managed 33 launches – one launch every 11 days. It's California (SLC-4E) and Kennedy Space Center (Pad 39A) facilities combined to support 28 launches, for a total of 61 Falcon launches last year. It's well known that SpaceX CEO Elon Musk's target of 100 launches in 2023 is exceptionally ambitious and could be hard to hit. But already, SpaceX's performance over the last six weeks is making that unprecedented target more and more achievable.
LC-40 is not alone in its improved cadence. For the workhorse pad's six launches, SLC-4E managed five launches in the same six-week period. Combined, all three SpaceX pads have supported 11 successful launches in the last 42 days, equating to 95 launches per year if sustained for all of 2023. Having already sustained that pace for six weeks, and with an almost unbelievable 2022 under its belt, launching 100 times in 2023 suddenly seems like a real possibility.
Continuing that relentless push, SpaceX's next mission – Starlink 2-4 – is scheduled to launch as early as 7:23 am PDT (15:23 UTC) tomorrow, January 19th.