SpaceX CEO Elon Musk says that the company has successfully caught its second Falcon 9 fairing ever, an excellent sign that the GO Ms. Tree (formerly Mr. Steven) net-boat method has been refined to a point that reliable recovery (and, ultimately, reuse) is within reach.

SpaceX caught its first Falcon 9 fairing for the first time barely a month ago, snagging one of Falcon Heavy Flight 3's two halves on July 25th in a milestone for the company's fairing recovery program. On the very next attempt, SpaceX has successfully caught yet another fairing half after Falcon 9's August 6th AMOS-17 launch. Depending on which half was caught in Ms. Tree's net, SpaceX may now have a full set of flight-proven fairing halves that could potentially support SpaceX's first fully flight-proven fairing launch in the near future.
In early July, SpaceX released a spectacular video offering snippets of Falcon Heavy Flight 3's successful fairing catch from the moment of stage separation to the last moments before touchdown in Ms. Tree's net. In that video, it very nearly looked as if SpaceX's Falcon 9 fairing half was attempting to enter hyperspace.
SpaceX CEO Elon Musk says that a video of Ms. Tree's second successful Falcon 9 fairing catch will be posted soon following the fairing's gentle net touchdown 45-60 minutes after launch. It's unclear what exactly led SpaceX to what appears to have been a tipping point in Falcon fairing recovery.

Prior to the first June 2019 catch, SpaceX had yet to successfully catch a single parasailing fairing despite more than half a dozen post-launch attempts and countless controlled drop tests over the course of nearly 12 months and major upgrades to Mr. Steven. More likely than not, the now-duplicated success can be attributed to a general refinement of all recovery components, ranging from the accuracy of GPS guidance and parafoil controls, as well is improvements to Ms. Tree's own guidance.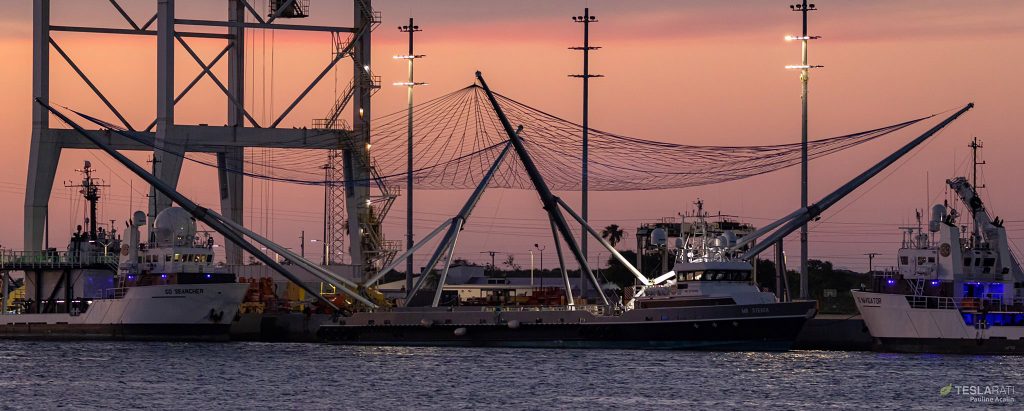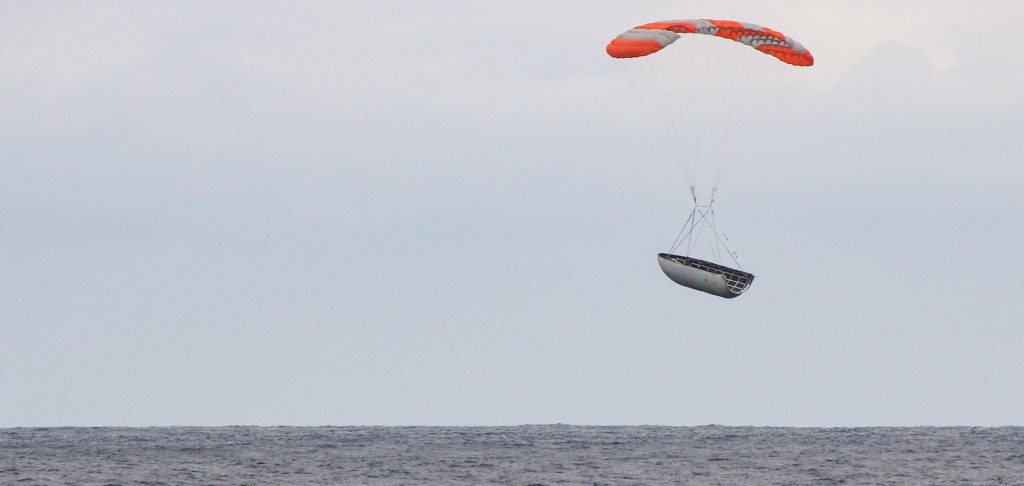 GO Ms. Tree successfully replicating her first catch is undoubtedly a major leap forward for fairing recovery, proving that the first success was not just a fluke. Time will tell how easily recovered fairings can be reused but SpaceX is closer than anyone on Earth now that reliable catches – avoiding corrosive saltwater immersion – appear to be within reach.

Check out Teslarati's newsletters for prompt updates, on-the-ground perspectives, and unique glimpses of SpaceX's rocket launch and recovery processes.