Likely some 10 minutes after lifting off for the third time from a SpaceX launch pad, Falcon 9 Block 5 booster B1047 met its (planned) demise somewhere in the Atlantic Ocean as the rocket's upper stage coasted on orbit with the AMOS-17 communications satellite.

A little over 20 minutes after B1047.3's high-velocity splashdown, either in one or several pieces, Falcon 9's trusty upper stage successfully inserted AMOS-17 into a geostationary transfer orbit (GTO) and finally deployed the ~6500 kg (14,300 lb) satellite. The Boeing-built spacecraft will now spend roughly two weeks setting itself up and using its own propulsion to circularize and finalize its geostationary orbit (GEO), followed by another two or so weeks of commissioning before Boeing hands control of the satellite over to customer Spacecom.
If all goes as planned during over the course of that orbit-raising and commissioning, Spacecom could begin providing customers communications services as early as September 2019, a relatively speedy setup compared to similar satellites. Weighing around 6500 kg (14,300 lb), AMOS-17 is on the upper end of geostationary communications satellites, including a 12.5 kW solar array with a span of 35m (115 ft) and several antennas supporting three separate bands.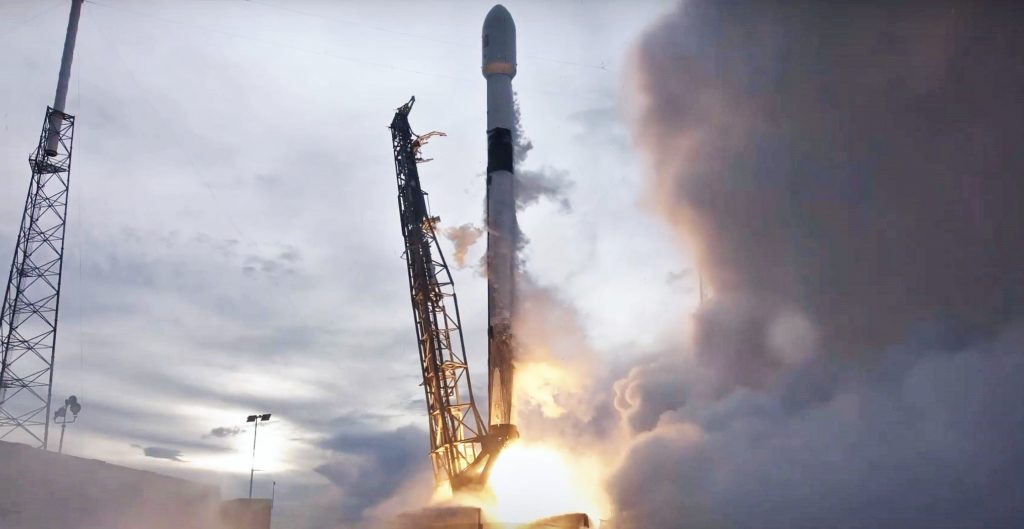 26 minutes after liftoff, the Falcon 9 upper stage successfully reignited and burned for a full minute, adding more than 2.6 km/s (1.6 mi/s) of velocity to the AMOS-17 satellite and boosting it to what SpaceX Principal Integration Engineer John Insprucker described as a "reeaaaallly good-looking orbit".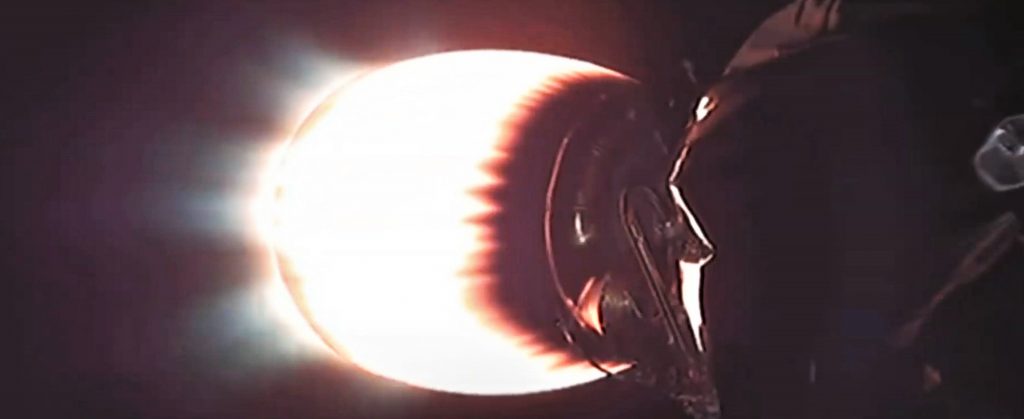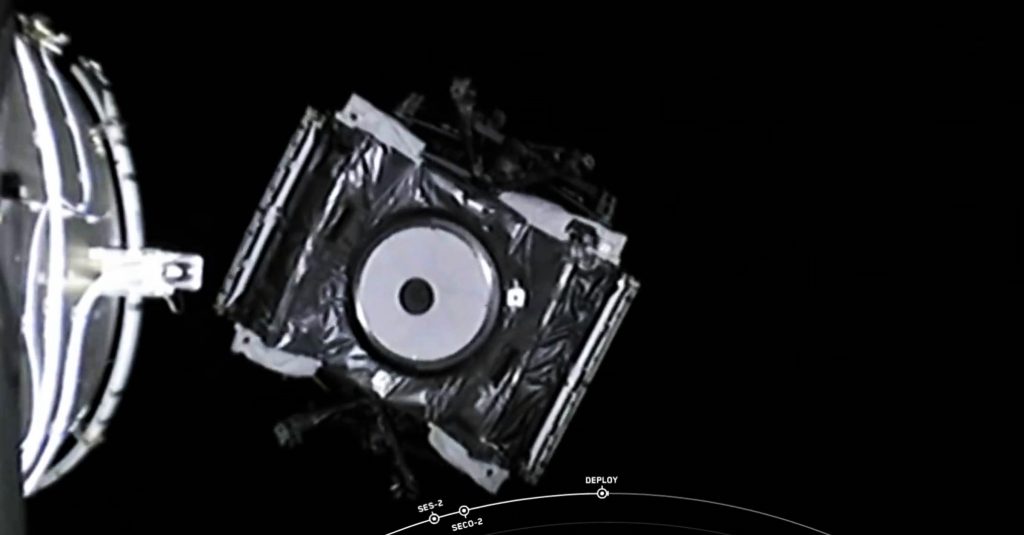 Roughly four minutes after the upper stage's second "second-engine cut-off" (SECO-2), Spacecom's AMOS-17 spacecraft was successfully deployed into a satisfactory orbit, estimated to be around 215 km by 36,110 km (133 mi x 22,400 mi).
SpaceX's next launch is currently unclear. A second Starlink mission is believed to be scheduled no earlier than late September 2019, while the company's Starhopper is expected to perform a 200m (650 ft) flight test as early as Monday, August 12th.

Rewatch SpaceX's AMOS-17 launch webcast at the link below and stay tuned for updates on fairing recovery vessel GO Ms. Tree's (formerly Mr. Steven) attempted Falcon fairing catch.
Check out Teslarati's newsletters for prompt updates, on-the-ground perspectives, and unique glimpses of SpaceX's rocket launch and recovery processes.