Hinted at by a launch photographer and confirmed by an article published on NASASpaceflight.com, it appears that SpaceX's next Falcon 9 launch is at least a month away and will likely be the company's first operational Starlink mission, deemed "Starlink 1".

Barring a surprise mission in the interim, this means that SpaceX is going to have a gap of at least two months between customer launches, something the company has not experienced since mid-2015 – more than four years ago. As such, it's an extremely happy coincidence that SpaceX may now have internal Starlink launches to fill lulls in its commercial launch manifest.
Like any production and services-focused company, SpaceX incurs operational costs whether or not its services are being used – employees, leases, supplier contracts, and more still need to be paid for, facilities still need upkeep, long-lead production can't simply pause, and many other recurring costs can't be avoided. In theory, supplementing commercial launches with internal launches thus limits SpaceX's downtime and effectively increases overall capital efficiency.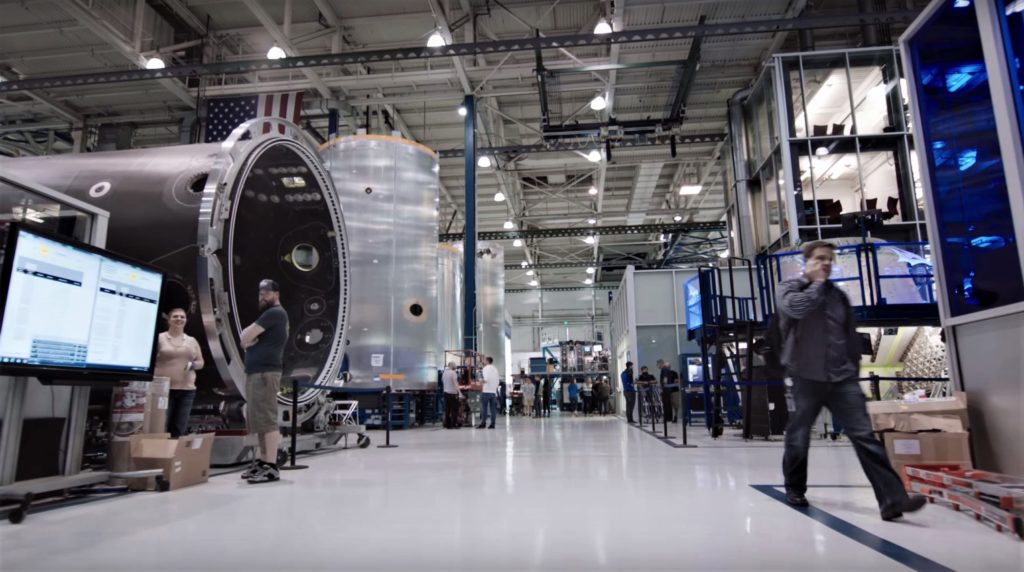 Flatsat revolution
Enter Starlink, a colossal ~11,800-satellite broadband internet constellation nominally designed, manufactured, launched, and operated by SpaceX. On May 23rd, after approximately one week of delays, a twice-flown Falcon 9 booster lifted off for the third time in support of SpaceX's first dedicated Starlink launch, an unparalleled 60-satellite beta test known internally as "Starlink v0.9".
Upsetting all expectations, SpaceX managed to fit en incredible 60 high-performance Starlink satellites into Falcon 9's unchanged payload fairing – middle of the ground in terms of usable volume. Weighing anywhere from 16,000 kg to 18,500 kg (35,300-40,800 lb), SpaceX's very first dedicated Starlink launch also crushed the company's record for heaviest payload launched by several metric tons.

In a fascinating turn of events, SpaceX ultimately sided with a largely unprecedented form factor for its operational Starlink satellites, resulting in ultra-thin, rectangular spacecraft that can be stacked like cards and feature their own integrated locking and stacking mechanisms.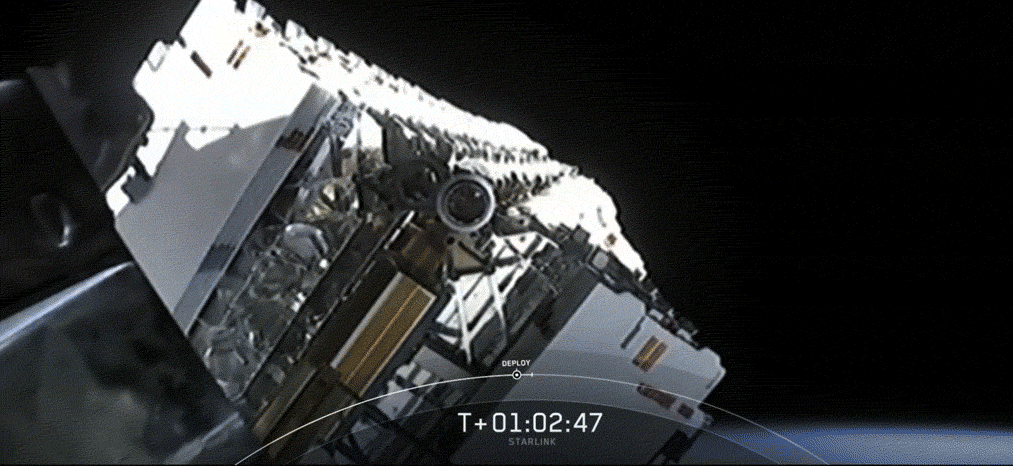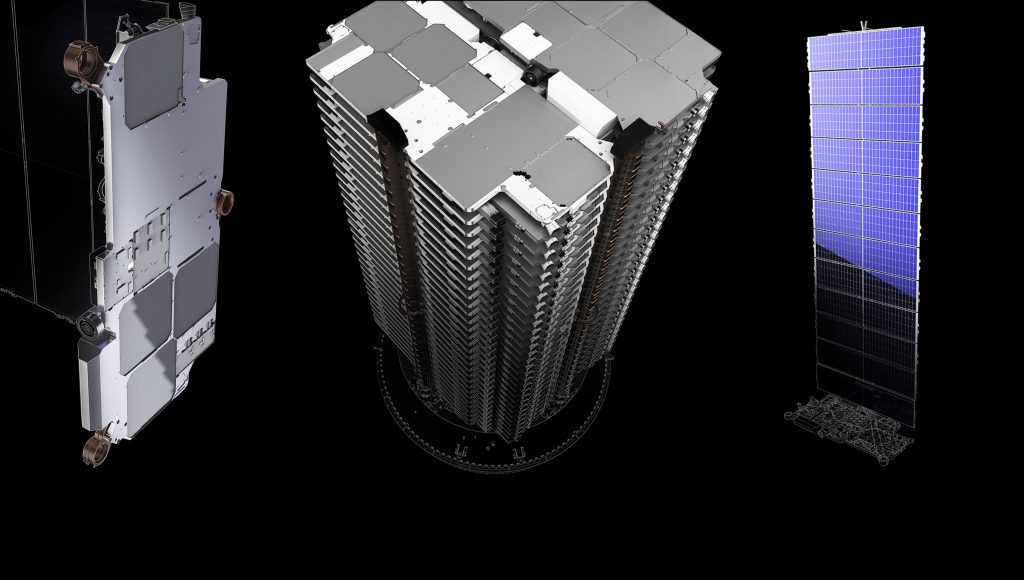 A paradigm shift
According to NASASpaceflight.com, SpaceX's first and second operational Starlink missions (Starlink 1 and 2) are scheduled to launch no earlier than (NET) October 17th and November 4th, while a similarly trustworthy source puts Starlink 1's launch date NET "late October".

Given that Starlink v0.9 was effectively a massive flight test meant to tease out issues with the satellites' designs, any new any satellites launched in the coming months will have almost certainly been manufactured, assembled, and prepared for flight in just a few months. Unfortunately, out of the 60 satellites launched in May 2019, 10 (16.5%) have been decommissioned for unknown reasons, although the remaining 50 (83.5%) have reached their final orbits and are believed to be in good health.
Put simply, a >15% failure rate is not acceptable for an operational constellation of thousands of satellites, meaning that SpaceX will likely continue to refine and improve its Starlink design before truly ramping up production and launch cadence. Unless the issues leading to multiple satellite failures were relatively simple or expected, the company's next one (or two) Starlink launches could be closer to "v0.95" than the first fully operational missions. Time will tell.

For now, the fact alone that SpaceX reportedly plans to complete its 180th high-performance satellites barely nine months after beginning high-volume production is dumbfounding. Incredibly, building 180 satellites in 9 months is, by all means, a low-volume run relative to what SpaceX will need to achieve to launch its full Starlink constellation by late 2027. A production rate of 180 Starlink satellites per month is much closer to the necessary production and launch cadences needed for SpaceX's deployment milestones.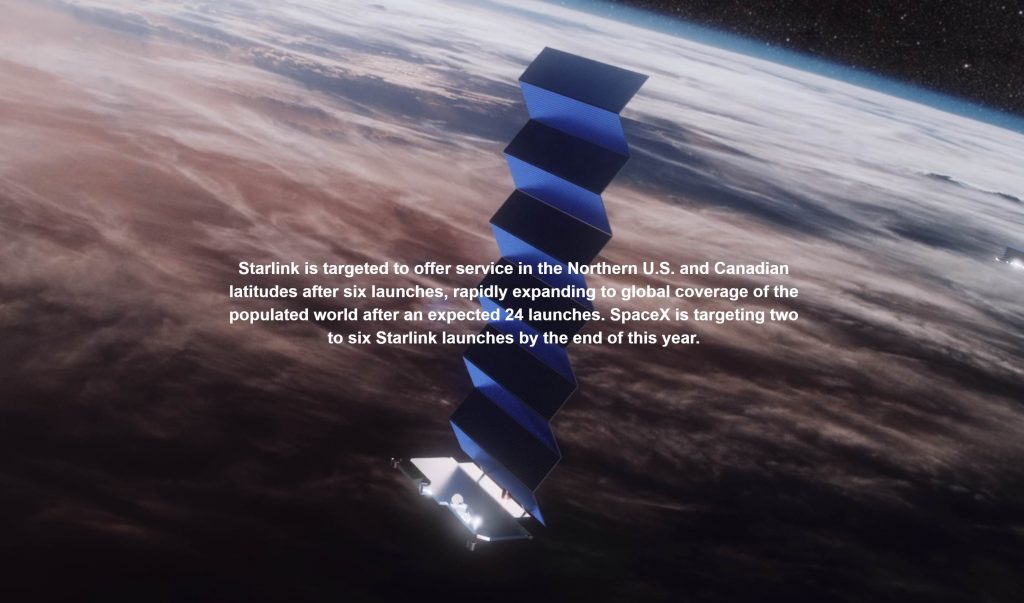 Regardless, for the time being, it appears that odds are good that SpaceX will be able to make good on its promise of launching 2-6 Starlink missions in 2019. According to SpaceX, Starlink can begin offering serious commercial broadband services in regions of the northern US and southern Canada once 360 satellites are safely in orbit.

If SpaceX manages to launch two quasi-operational Starlink missions in the span of a month (Oct-Nov), that initial operations milestone could come just a few months into 2020.
Check out Teslarati's newsletters for prompt updates, on-the-ground perspectives, and unique glimpses of SpaceX's rocket launch and recovery processes.