The first new Falcon 9 booster SpaceX has debuted in almost half a year safely returned to port after a successful first launch and landing, setting the reusable rocket up to fly again in the near future.
On December 5th, after a brief 24-hour weather-related delay, new Falcon 9 booster B1059 lifted off on its first mission, successfully sending flight-proven Cargo Dragon capsule C106 to orbit for the third time before the rocket slowed itself down and landed on drone ship Of Course I Still Love You (OCISLY).
Over the next three or so days, the SpaceX spacecraft gradually boosted and tweaked its orbit to rendezvous with the International Space Station (ISS) and ultimately began its ISS approach and berthing maneuvers on December 8th. A few hours after that, ISS astronauts successfully 'caught' Dragon with the station's massive robotic arm and gently berthed the spacecraft at an open port.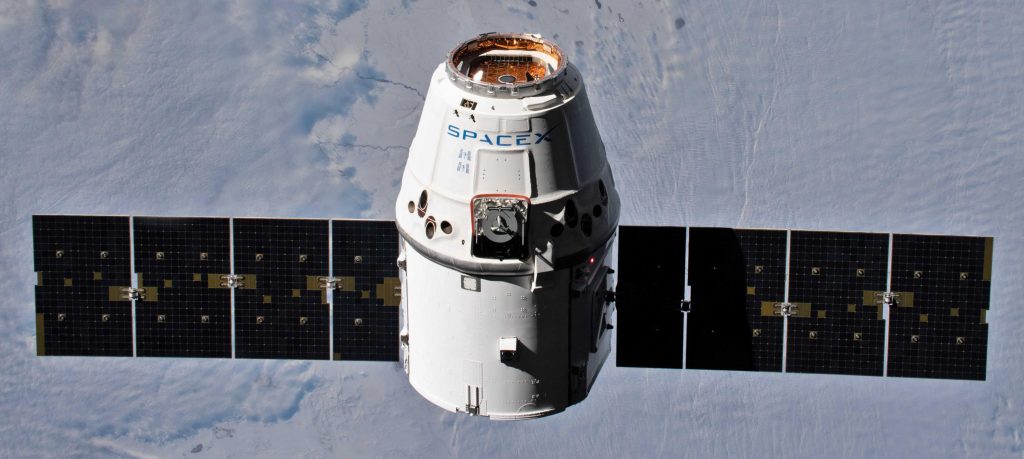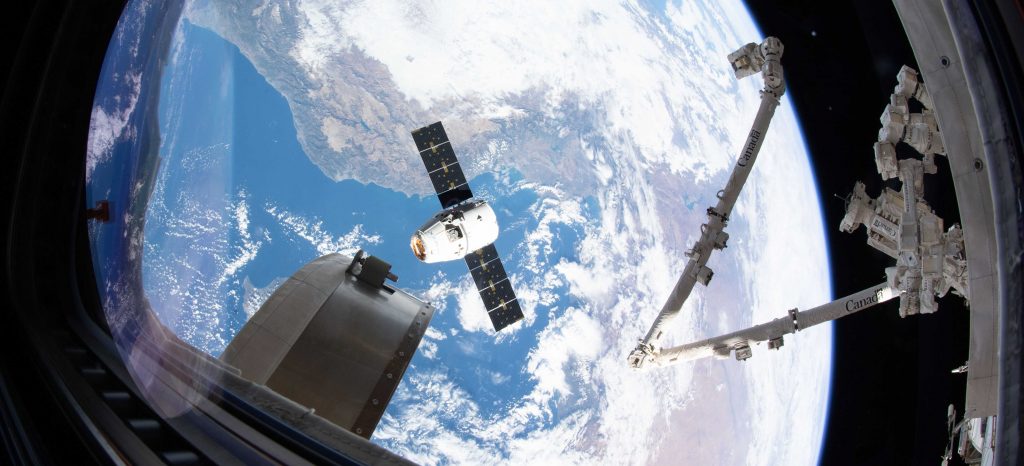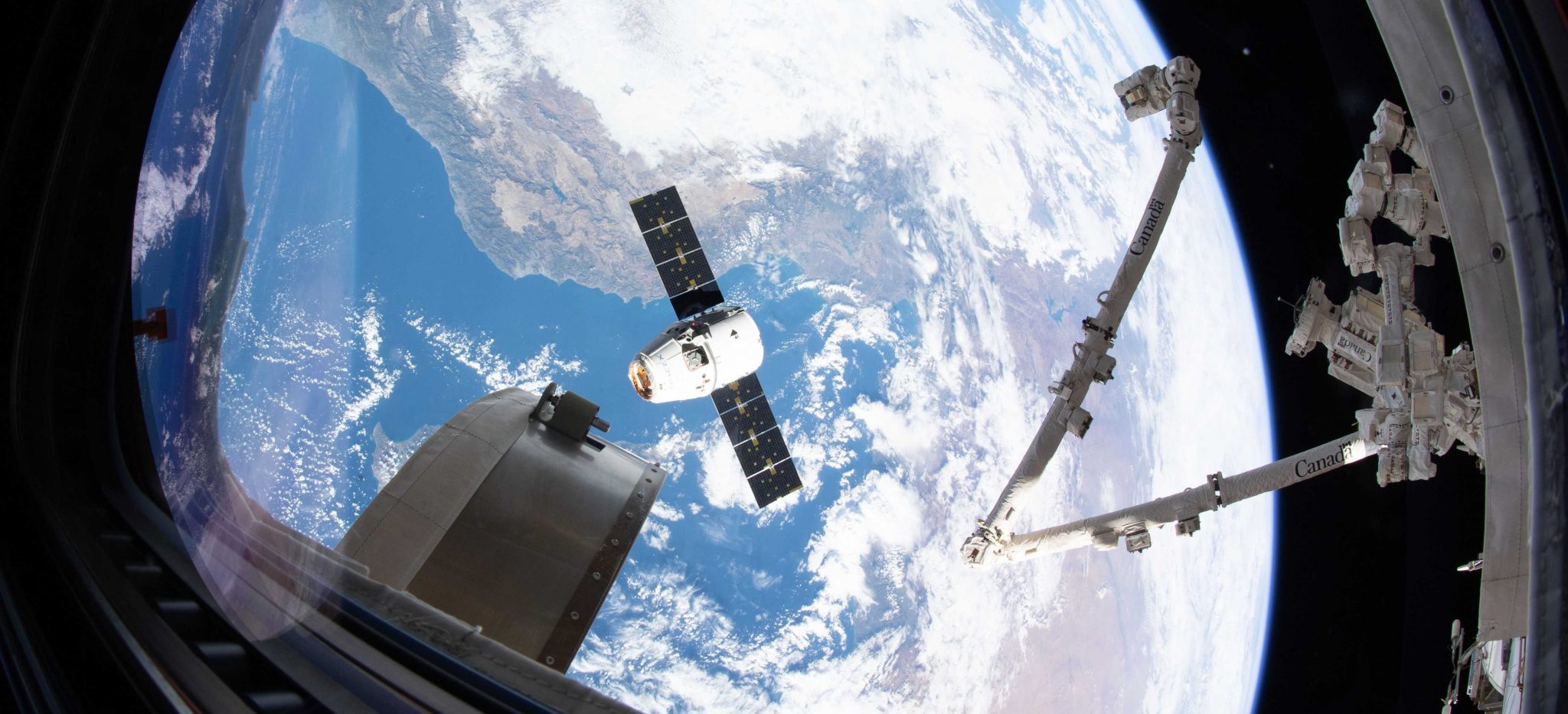 Less than a day before Dragon arrived at the ISS, effectively completing the majority of its CRS-19 resupply mission, the Falcon 9 booster that launched the spacecraft wrapped up a successful launch debut by returning to a different kind of port. Falcon 9 B1059 returned to Port Canaveral aboard drone ship OCISLY on the morning of December 7th and was quickly released from SpaceX's robotic Octagrabber robot and lifted onto dry land.
SpaceX's 13th successful Falcon booster recovery of 2019, B1059's return to port also marked the first flight of a new Falcon booster since June 25th – almost half a year prior. By the numbers, B1059 was subjected to a relatively gentle atmospheric reentry prior to landing aboard OCISLY, meaning that it should be easier for SpaceX technicians and engineers to recertify the rocket and turn it around for its next launch.
Depending on where SpaceX and NASA stand, the booster's second launch could happen anywhere from 2-4 months from now. Given that NASA currently allows SpaceX to fly reused boosters on NASA missions only if those boosters have exclusively flown NASA missions in the past, B1059 could end up supporting CRS-20, SpaceX's next and last Cargo Dragon (Dragon 1) mission. CRS-20 is scheduled to launch no earlier than (NET) March 2020 and will be followed by the launch debut of Crew Dragon's Cargo variant as soon as August 2020, another possibility for B1059's second flight.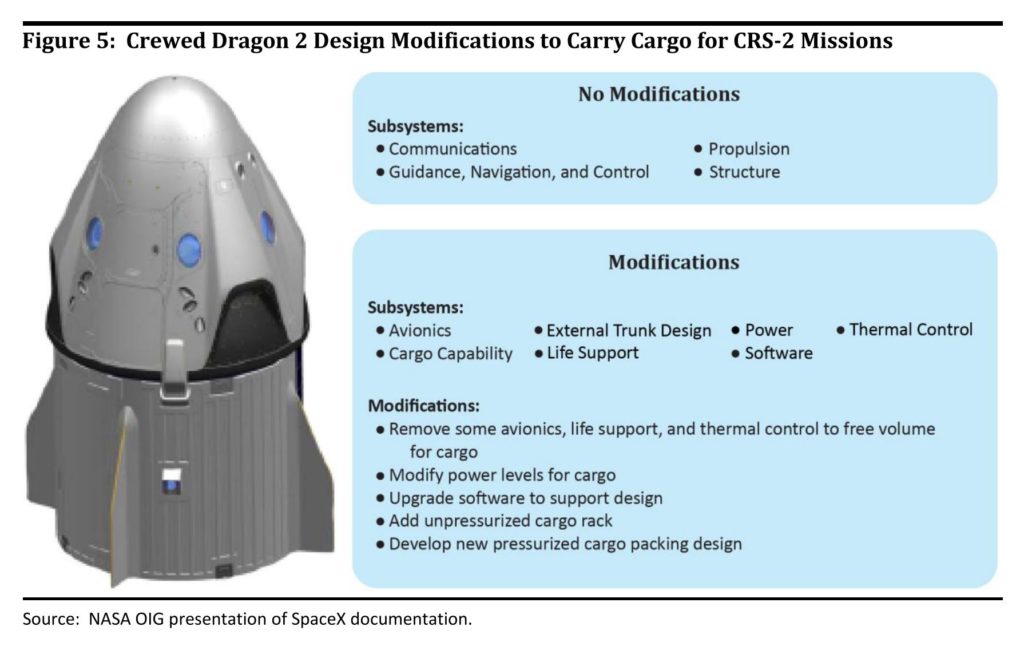 However, if SpaceX follows in the footsteps of CRS-19 and instead prioritizes rapid customer launches over saving a given gently-used booster for another NASA mission, B1059 could be a prime candidate for an extremely rapid turnaround, perhaps supporting an internal SpaceX Starlink launch or any number of other customer satellite launches in early 2020. On the other hand, it's possible that B1059 suffered an unusually damaging reentry for unknown reasons, although it's hard to judge from photos and a layperson perspective alone.
From a few angles, it almost appears as if B1059's white paint was completely burned or scoured off in places, leaving a distinct transition between the edge of remaining paint and the booster's distinctly metallic-looking skin underneath it. Falcon 9's main structure is almost entirely built out of a high-performance aluminum-lithium alloy and sealed (and partially shielded) with a multilayer temperature and corrosion-resistant coating. If B1059's tank coating was indeed partially burned off during reentry, SpaceX will almost certainly have to perform uniquely detailed inspections to verify the structural integrity of its propellant tanks, perhaps preventing a rapid (record-breaking) turnaround.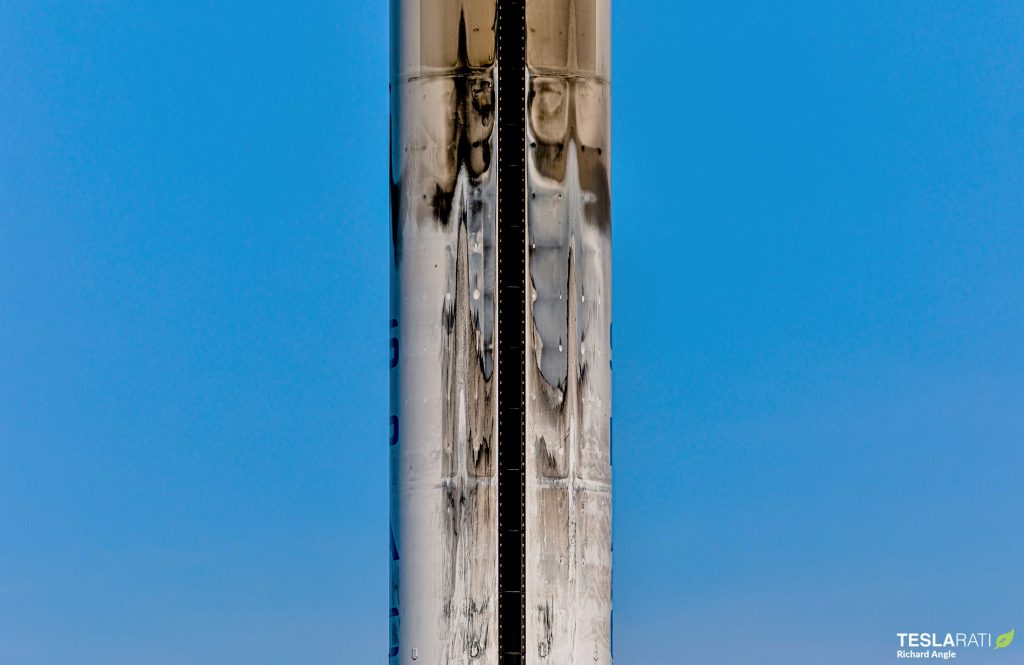 Either way, Falcon 9 B1059 was quickly lifted off of OCISLY and technicians even managed to retract all four of the new booster's deployable landing legs, a great sign that SpaceX is confident that the booster is in fine shape. With the addition of B1059, SpaceX's fleet of flight-proven, flightworthy Falcon 9 boosters is now eight strong – nine if Crew Dragon's unflown Demo-2 booster is included. That fleet will continue to grow as SpaceX gradually introduces new boosters for increasingly rare military and NASA missions.
Check out Teslarati's newsletters for prompt updates, on-the-ground perspectives, and unique glimpses of SpaceX's rocket launch and recovery processes.