Speaking at 2019's Asia-Pacific Satellite (APSAT) Conference, SpaceX Vice President of Commercial Sales Jonathan Hofeller – squeezed into a sea of breaking-news updates – announced that the company plans to launch the same Falcon 9 Block 5 booster for the fifth (or sixth) time by the end of 2019.

Just an add-on at the end of a number of updates focused on SpaceX's next-generation Starship/Super Heavy rocket, the phrasing reported by SpaceNews.com technically means that there are plans for a Falcon 9 booster to launch for the sixth time in the second half of 2019. The demonstration of such an extreme level of operational reusability barely 18 months after Falcon 9 Block 5's debut would make it clear that SpaceX's latest Falcon upgrade has been a resounding success. In line with those positive signs, Hofeller also noted that SpaceX is already starting to transfer the fruits of those labors to its customers by permanently lowering the base price of Falcon 9 launch contracts.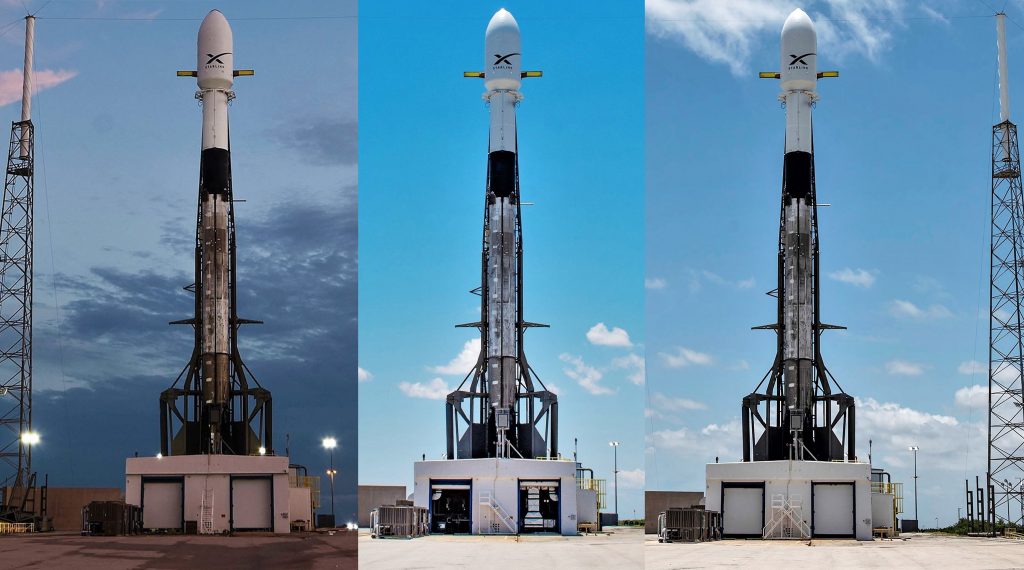 Block 5 off to a spectacular start
First reported on by SpaceNews' Caleb Henry, one of a few spaceflight journalists able to attend 2019's Jakarta, Indonesia-based APSAT conference, details about the near-term future of Falcon 9 Block 5 reusability milestones were effectively tacked on at the end of much higher-profile breaking-news tidbits. Although wildly ambitious Starship goals led headlines (stay tuned for Teslarati's own analysis later this week), the fact remains that ambitious development goals are inherently tenuous and likely to slip, particularly when the subject is large-scale, fully-reusable launch vehicles developed from a nearly blank slate.

What is not up for debate, however, is the fact that SpaceX's Falcon 9 Block 5 upgrade is already flying routinely and reliably. After a successful debut in May 2018, Block 5 took over all SpaceX launches less than two months later. Since then, a total of 12 freshly-built Block 5 boosters have supported 16 Falcon 9 and 2 Falcon Heavy launches, ten – more than half – of which involved flight-proven boosters. According to official statements made recently by SpaceX executives, Block 5 boosters are expected to support an additional 12-19* launches in the second half of 2019.
*Derived by stacking "2-6 dedicated Starlink launches" and SpaceX's 2019 target of 18-21 non–Starlink launches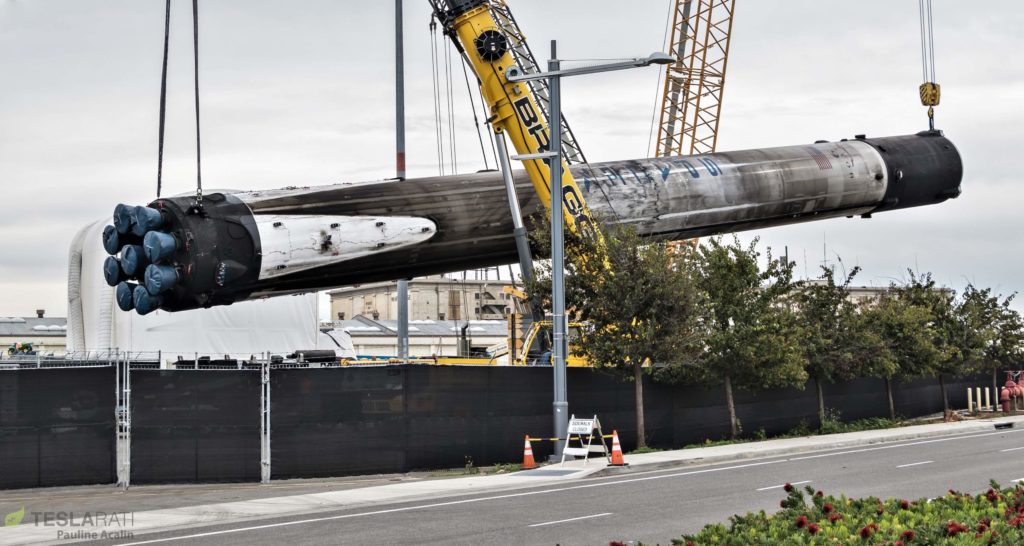 Tied directly to claims that the same Falcon 9 Block 5 booster will launch for the fifth or sixth time by the end of 2019, SpaceX already has three Falcon 9 boosters that have each completed a trio of launches, as well as an additional five with either one or two launches under their belts. Pictured at the top of the article, all three thrice-flown Falcon 9 boosters – B1046, B1048, and B1049 – could arguably be selected to become the next pathfinder as SpaceX prepares to put boosters through their fourth launches and beyond.

Rumored to be assigned to Crew Dragon's in-flight abort (IFA) test prior to a major capsule anomaly on April 20th, B1046 could be off the manifest if SpaceX is confident that said IFA test can still be performed within the next several months. It's currently unclear if that is a viable option for SpaceX's Crew Dragon schedule, likely to remain uncertain until the failure investigation is fully completed and any necessary design/hardware/software fixes have been implemented. B1046 completed its third launch in December 2018 (a full six months ago), followed by B1048 in February 2019 and B1049 in May 2019. Although the "unknown territory" aspect of Block 5 reuse milestones is becoming less noteworthy, SpaceX is still likely to treat B104X's fourth launch as a pathfinder, requiring extra time to dot I's and cross T's. With B1046 and B1048 potentially ready to go, that milestone could come any time now.
SpaceX customers already reaping financial benefits
Meanwhile, although certain heads-in-sand competitors continue to act and claim otherwise, SpaceX has reportedly normalized earlier prices for customers flying on flight-proven milestone missions. Speaking at APSAT, SpaceX's Jonathan Hofeller indicated that that pricing is now the company's "normal pricing", pushing Falcon 9's base price as low as ~$50M according to comments CEO Elon Musk made about a year ago. Two years prior to those comments and about six months prior to SpaceX's first-ever booster reuse, COO and President Gwynne Shotwell reported that the company was offering discounts of ~10% for customers willing to contract launches on flight-proven Falcon 9 boosters.

In other words, SpaceX has cut Falcon 9's base launch costs by anywhere from 10-20% over the last three years, a period in which the Falcon 9 V1.2 Full Thrust rocket's capabilities were also dramatically upgraded from Block 1 (debut: December 2015) through Block 5 (debut: May 2018). Speaking during a press conference focused on Falcon 9 Block 5's launch debut, CEO Elon Musk estimated that SpaceX has spent more than $1 billion to develop Falcon 9 reusability, while he previously estimated Falcon Heavy's development costs to be well north of ~$500M. Musk and other execs have previously confirmed that SpaceX means to recoup some or all of that investment, indicating that the current margins of Falcon 9 launch contracts must be extremely favorable.
SpaceX has a healthy commercial manifest and will need to support dozens to hundreds of its own dedicated Starlink launches in order to orbit an operational and profitable constellation.
Check out Teslarati's newsletters for prompt updates, on-the-ground perspectives, and unique glimpses of SpaceX's rocket launch and recovery processes.