After traveling more than 3500 miles (5600 km), SpaceX autonomous spaceport drone ship (ASDS) Just Read The Instructions (JRTI) began its eastbound transit of the Panama Canal on August 18th, placing the vessel roughly two-thirds of the way to its unknown destination.

As previously discussed on Teslarati, JRTI's move came as a bit of a surprise and it's still anyone's bet if the SpaceX recovery vessel heads for Texas or Florida immediately after exiting the Panama Canal. Nevertheless, JRTI's presence at either (or, more likely, both) possible destinations arguably centers around the imminent demands of a planned ramp of SpaceX's Starlink satellite constellation launch cadence, as well as an equally imminent need for recovery assets to support the first suborbital Starship test flights.
On July 31st, JRTI departed Port of Los Angeles – its home for the last four years – under tow behind tugboat Alice C. The duo arrived at the Canal on August 15th and, after a several-day wait in a large passage queue, the drone ship and its paired tugboat are finally on their way through the canal, although traffic still remains high and another day (or several) of waiting is likely in order.

After successfully making it through the first half of the transit, JRTI and Alice C are currently waiting in line while westbound traffic is routed through. That wait will likely last hours, not days, (hopefully) allowing JRTI to exit the canal on Tuesday or Wednesday, leaving drone ship free to head towards its final destination.
JRTI has two possible destinations: Port of Brownsville, Texas or Port Canaveral, Florida. Both options are roughly 1800 mi (3000 km) from the Panama Canal's western mouth and, extrapolating from the first major leg of the journey, should take Alice C around 8 days to tow JRTI across the finish line. Barring mishaps, the drone ship should thus be able to arrive at its new home sometime in the final week of August – roughly August 27th to the 31st.
To the East, to the Gulf
As previously discussed on Teslarati, there are good cases to make for both potential drone ship destinations. On the East Coast, SpaceX's plans to ramp up its internal Starlink launch cadence could require multiple drone ship to prevent those ambitions from seriously impacting the company's commercial launch manifest. The readiness of one or two of the payloads is uncertain, but SpaceX has anywhere from seven to nine Falcon 9 launches scheduled in Q4 2019, requiring a cadence significantly higher than SpaceX's activity in the first half of 2019.
At the same time, extrapolating from SpaceX's H1 2019 cadence (1.33 launches per month), more than doubling that average cadence to 3 launches per month in the final quarter seems ambitious, at a minimum. SpaceX has achieved six-launch quarters several times in the last few years, likely a reasonable expectation for Q4 2019. In short, this is all to say that SpaceX has made do with one drone ship in the past while hitting similar launch cadences, meaning that the need for JRTI at Port Canaveral is probably not urgent.

On the Gulf Coast, SpaceX has established a Starship development facility in Boca Chica, Texas, just a handful of miles north of the southernmost tip of Texas. A full-scale, low-fidelity prototype known as Starhopper completed its first test flight on July 25th and is likely just days away from a second test flight. Meanwhile, SpaceX Boca Chica is simultaneously assembling what CEO Elon Musk has described as the "Mk1" orbital Starship prototype and is making spectacularly rapid progress.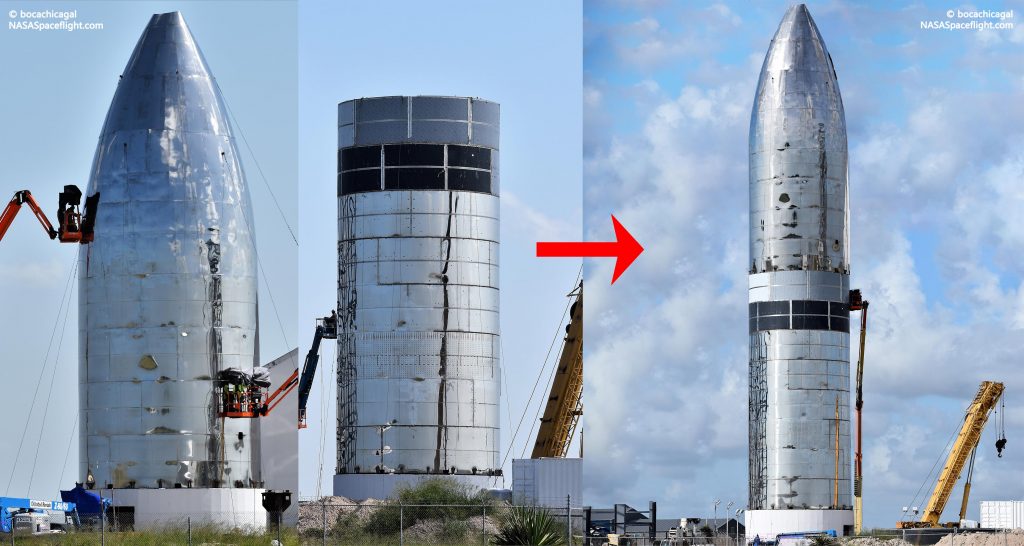 Musk recently tweeted that SpaceX's Mk1 Starship and a second parallel build – Starship Mk2 – could be ready for their first (suborbital) flights as early as late-September or October, followed by one of the spacecraft's first orbital launch attempt an incredibly ambitious "2-3 months after" the first test flight. Per additional statements from Musk in 2018 and 2019, SpaceX plans to subject either or both of its Mk1 and Mk1 Starships to a high-altitude, high-velocity test program before proceeding to orbital launch attempts.

Said extreme testing could easily involve Starship traveling on high suborbital trajectories dozens or even hundreds of miles above Earth's surface, potentially demanding an ocean-going landing platform far downrange. Given that Starship is in its very early stages of integrated development, any downrange assets (i.e. JRTI) needed for test flights will need to be very flexible, as Starship launch attempts could easily slip days or weeks with little to no notice.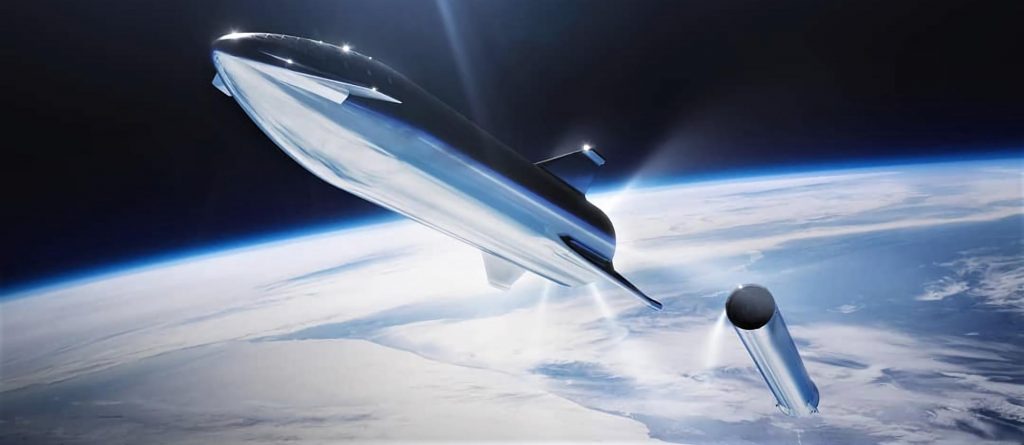 Best of both worlds
Although pitting options against each other is entertaining and has its uses, the fact remains that once drone ship JRTI has passed through the Panama Canal, traveling from, say, Florida to Texas or vice versa is far less arduous a journey than the trip from Port of LA. In other words, moving JRTI between Port of Brownsville and Port Canaveral every few months should be very little trouble, easily allowing the drone ship to service both Gulf and East Coast recovery needs.

Given that SpaceX's next Falcon 9 launch is believed to be no earlier than late-October, it's not even out of the question that JRTI will stop in Brownsville for one month or several before heading to Port Canaveral as SpaceX attempts to complete a very busy Q4 2019 launch manifest. Stay tuned…
Check out Teslarati's newsletters for prompt updates, on-the-ground perspectives, and unique glimpses of SpaceX's rocket launch and recovery processes.