In a surprise turn of events, SpaceX has decided to send Just Read The Instructions (JRTI) – one of the company's two autonomous spaceport drone ships (ASDS) – from Port of Los Angeles to either the Gulf or East Coast.

The likely destination: either Port Canaveral, Florida or Port of Brownsville, Texas. This move comes as the company enters a major lull in launch activities from its West Coast SLC-4 pad, situated in California's Vandenberg Air Force Base (VAFB). Lacking manifested launches, SpaceX has gone as far as redistributing almost all of its VAFB-based launch team and laying off those that could not move to Texas or Florida. As early as the first half of 2020, this major move east could easily culminate in the end of all West Coast SpaceX fleet activity, aside from a rare fairing retrieval or two.
On June 12th, SpaceX successfully launched what is expected to be its last West Coast mission for at least 6-9 months, while drone ship JRTI was most recently used to recover a VAFB-launched Falcon 9 booster during the January 11th launch of Iridium NEXT-8. Unexpectedly, it appears that Falcon 9 B1049.2's landing aboard JRTI will be the drone ship's last West Coast recovery for quite some time.

On August 1st, the approximately 300 foot by 170 foot converted barge departed its well-worn Port of Los Angeles berth behind tugboat "Alice C". In fact, the drone ship's departure went unknown for a solid 12-24 hours before a member of the unofficial SpaceX subreddit (/r/SpaceX) discovered paperwork filed with the Panama Canal Authority for an August 15th passage.

Back in January 2019, SpaceX fairing recovery vessel Mr. Steven (now GO Ms. Tree) – in a bit of what now is obvious foreshadowing – began a very similar ~5000 mi (8000 km) journey, traveling from Port of LA to Port Canaveral via the Panama Canal. Mr. Steven, however, is a far faster ship and sustained a solid 15-20 knots (17-22 mph) over the entire voyage, while drone ship JRTI – towed the entire way – will have to suffice with an average speed less than half that.
Where to?
Assuming a day-long canal passage, JRTI's journey to Port Canaveral or Brownsville would take no less than three weeks (~22 days) from start to finish, indicating a likely arrival at the unknown final destination in the third week of August. The two probable destinations, Texas and Florida, would both arguably make sense.

In Florida, SpaceX drone ship Of Course I Still Love You (OCISLY) is now tasked with handling the vast majority of SpaceX's non-LZ booster recoveries, including Falcon Heavy center cores. In February 2018, CEO Elon Musk noted that a third drone ship (aside from JRTI & OCISLY) was "under construction" with the intention of allowing SpaceX to conduct Falcon Heavy launches where the center core is expended and both side boosters land at sea.
Perhaps SpaceX analyzed its fairly short West Coast manifest and decided that it would be even faster (and cheaper) to simply send JRTI East. Falcon Heavy's next (public) launch is scheduled no earlier than late 2020, ruling out that as a primary motivation, but SpaceX is also about to begin operational Starlink launches that will demand an unprecedented cadence. Starlink's cadence requirements could be so high that a second dedicated drone ship is necessary to prevent SpaceX's internal manifest from delaying and generally disrupting its customers' launches, thus explaining JRTI's move.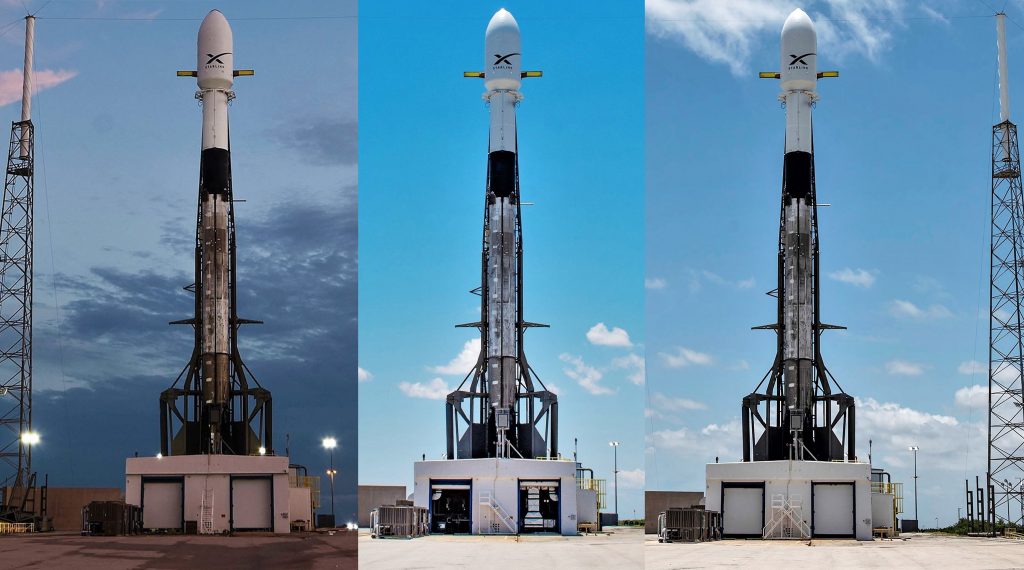 At the same time, the spectacular pace of SpaceX's orbital Starship prototype construction could very well demand the use of a large ocean-based landing platform in the near-term, at least according to Elon Musk's recent comments on the subject of the first Starship test flights. Per Musk, either or both of SpaceX's two Starship Mk1 (technically Mk1 & Mk2) prototypes could be ready for their first significant flights as early as September 2019, initially targeting altitudes of at least 20 km (12 mi).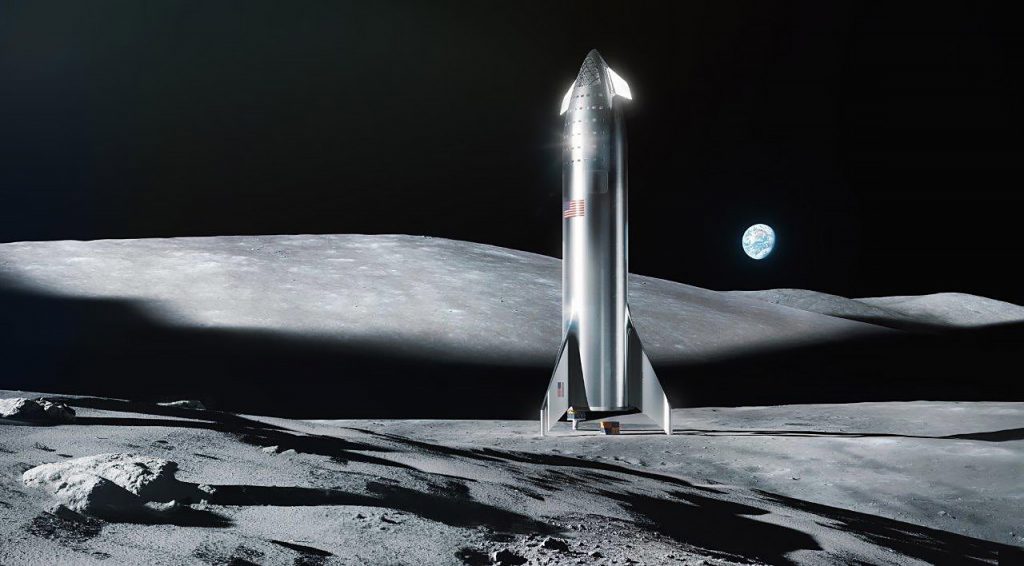 Somewhat coincidentally, Starship's tripod fin-legs – circa. a September 2018 design update – would actually almost fit inside the span of a Falcon 9 booster's deployed landing legs (~18m diameter). This is to say that SpaceX's two drone ships may already be large enough (give or take) to support Starship and Super Heavy booster landings. Given that the SpaceX plans to eventually put one or both of the in-work orbital Starship prototypes through an increasingly intensive series of high-speed, high-altitude (but still suborbital) tests before the first orbital flights, a drone ship may be necessary for the same reasons that not all Falcon 9 boosters can conveniently return to land during recovery.

Regardless of the ultimate purpose of drone ship JRTI's move, it is undoubtedly a sign that things are about to get even more interesting and exciting in the world of SpaceX.
Check out Teslarati's newsletters for prompt updates, on-the-ground perspectives, and unique glimpses of SpaceX's rocket launch and recovery processes.