July 4th started off with a bang in the early hours of Los Angeles as a stolen Tesla Model S sent authorities on wild chase that would end with the vehicle split completely in half.
A local Los Angeles news station caught footage of a Tesla Model S severed with the rear-end of the car wedged between two buildings several hundred feet away from the driver's section of the vehicle.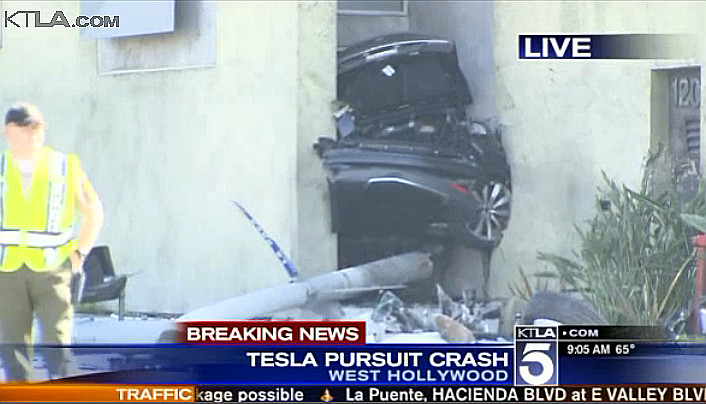 At one point residents thought it may have been an early display of fireworks as the city was preparing for the upcoming July 4th festivities.
"We originally thought it was fireworks, everybody thought it was fireworks that were just exploding," the witness said.
Sparks from the all-electric sedan's battery pack can be seen flying from the remains of the $100,000 vehicle.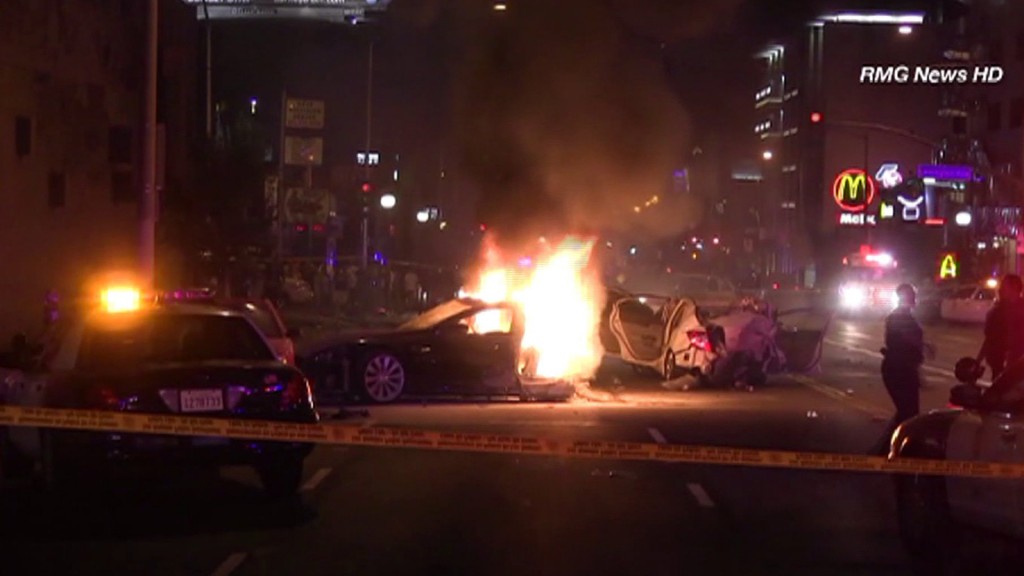 The Tesla Model S had made headline news last year when it received the highest safety rating from the National Highway Traffic Safety Administration (NHTSA) after the roof of the Model S apparently broke the testing machine during its independent validation of its government crash-test scores.
The Model S was presumed to be traveling at an extremely high rate of speed before crashing into a light pole that would ultimately split the vehicle in half.
Despite the horrific collision, the driver of the Tesla Model S is reported to have survived  the entire incident.