When Tesla was designing the Model S, the company made it a point to build the vehicle from the ground up. This means that everything, from the electric cars' battery packs to its software, are manufactured by Tesla itself. Tesla's approach to electric cars is the auto equivalent of Apple's strategy with the iPhone and iOS, and it finally seems to be making sense to some legacy vehicle-makers.
Elon Musk's private space firm, SpaceX, is known for producing its rockets in-house. Musk took this same approach with Tesla in the company's early days, and the result of this approach was the Model S, a vehicle like no other on the road, with simple, powerful, all-electric internals and a software that is custom-built for the car. A particularly telling image of this hands-on, in-house approach was taken during the company's younger days, featuring a much younger CTO JB Straubel assembling one of Tesla's early battery packs by hand.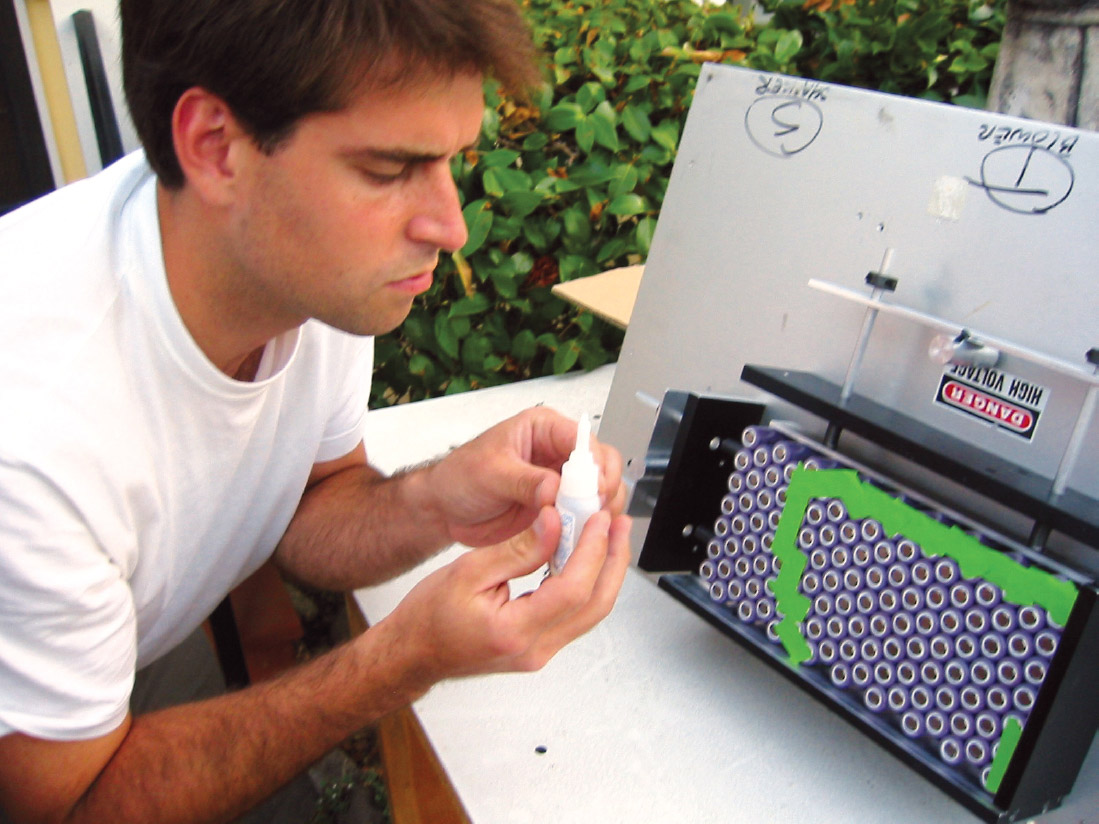 And in a lot of ways, this strategy worked. Tesla's in-house approach for the Model S was a key point in the vehicle's allure to consumers. This carried over to the Model X, and now, the Model 3. With Tesla's 2170 cells used in the Model 3 gaining rave reviews from teardown experts like Sandy Munro of Munro and Associates, and with the company preparing to release Software Version 9, Tesla is poised to take even bigger steps in its mission to usher the transition to sustainable mobility.
Tesla's history is rife with criticism and doubts from the veterans of the auto industry, but now that the company has established itself as a leader in the premium electric car segment, its progress and breakthroughs now seem to be undeniable, even to traditional vehicle makers.
Just recently, a report from German publication Electrive emerged, citing insiders from Jaguar who noted that the veteran carmaker will be using Samsung SDI's cylindrical 2170 battery cells for the electric cars it would produce from 2020 onwards. This is a big step for Jaguar, considering that the I-PACE, its first all-electric vehicle that can actually compete with the Model X 75D and 100D in terms of performance, is currently using pouch cells from LG Chem.
Using Samsung SDI's 2170 cells for its electric cars' batteries would likely benefit Jaguar, considering that the I-PACE is currently being bogged down by reports that the vehicle is lacking in efficiency and range. Jaguar might never admit it, but it's not difficult to infer that the company's decision to reportedly commit to 2170 cells was partly influenced by Tesla's progress in its battery tech.
Another vehicle-maker is starting to see the value of software and its relationship to hardware. Earlier today, veteran motorcycle maker Harley-Davidson stated that it is planning to open a dedicated research and development facility in Silicon Valley to support its plans for its upcoming line of electric bikes. Harley-Davidson plans to release its first motorcycle, dubbed the "LiveWire," sometime next year, and it would be the first of a line that features a "twist and go" system. The LiveWire is set to be followed by other electric bikes in 2022 as the company transitions to producing cleaner and possibly even quicker, more powerful vehicles.
Seemingly taking a cue from Tesla, Harley Davidson is now in full throttle recruiting Silicon Valley talent in electrical, software, and mechanical engineering. Just like Jaguar and its decision to commit to 2170 cells, Harley-Davidson's decision to establish a Silicon Valley-based team seems to be inspired partly by Tesla and its software-focused electric cars.  
Tesla is not a perfect company by any means, and its leader, Elon Musk, is not infallible. Musk himself would be the first to admit that Tesla committed a lot of errors in the past, and it is through these failures that the company was able to fail forward. Tesla is now a much more mature electric car maker that knows its market and knows what it's doing; and if the recent updates from Jaguar and Harley-Davidson are any indication, it appears that other vehicle-makers are now starting to realize the value of Tesla's experience.