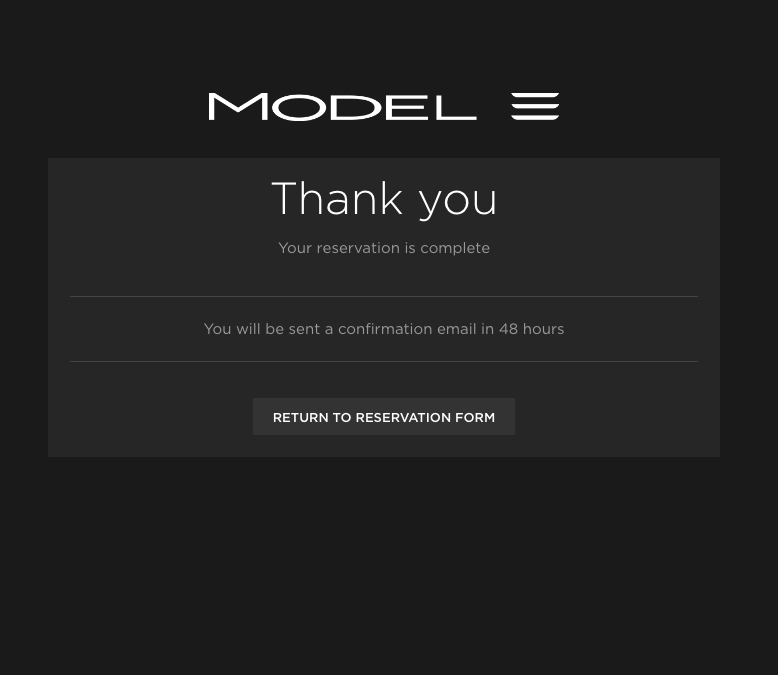 Tesla plans to sell 6.8 million new shares of common stock. The money from the sale will be used to fund the costs of getting the Model 3 into production in time to meet Elon Musk's new commitment to sell 500,000 cars a year by 2018. As part of an informational filing with the SEC prior to the sale, Tesla says that 12,200 reservations for the Model 3 have been cancelled.
The company says 8,000 reservation holders have cancelled and that it has cancelled 4,200 duplicate reservations that appear to have been made by speculators. Tesla has set a limit of two reservations per person, but some speculators are gambling they may be able to make a profit on their reservation fees if demand is strong enough. The company's SEC filing says it has received about 373,000 reservations. That makes the cancellation rate from bona fide reservation holders around 2%.
The number of reservations Tesla has received surprised everyone, including Elon, particularly since the company has taken no active steps to encourage them. That spontaneous demand for the car is what spurred Musk to shorten the time frame for reaching the half million cars a year target by two full years. "If we wanted to, we believe that we could further increase the number of Model 3 reservations with minimal effort but believe it is better to guide customers to purchase products currently in production," Tesla told the SEC in its filing.
The sale of stock is well within expectations on Wall Street. Elon announced during the Q1 earnings call on May 4 that the company would likely need to raise "some combination of equity and debt and make sure the company has a good buffer of cash." Based on the closing price of the stock on Wednesday, the sale should bring Tesla about $2 billion in fresh cash to invest in the Model 3 program.