Tesla really seems determined to ensure that it sells as many Model 3 sedans as possible before the end of the second quarter. In China, the electric vehicle maker has launched a promotion that offers insurance subsidies for customers purchasing the all-electric sedan.
With speculations that the Model 3's "Project Highland" update is coming, EV enthusiasts have suggested that Tesla may be looking to clear out as many of its Model 3 inventory units as possible before the end of the second quarter. The Model 3's highly-anticipated "Project Highland" update is expected to be rolled out sometime in the third quarter of 2023. 
As per Tesla China on its official Weibo account, domestic customers who purchase and take delivery of an inventory Model 3 RWD would be eligible to receive an insurance subsidy worth RMB 8,000 (about $1,120). Customers who take delivery of their Model 3 RWD by the end of the month would also receive a loan option with a lower interest rate for their vehicle.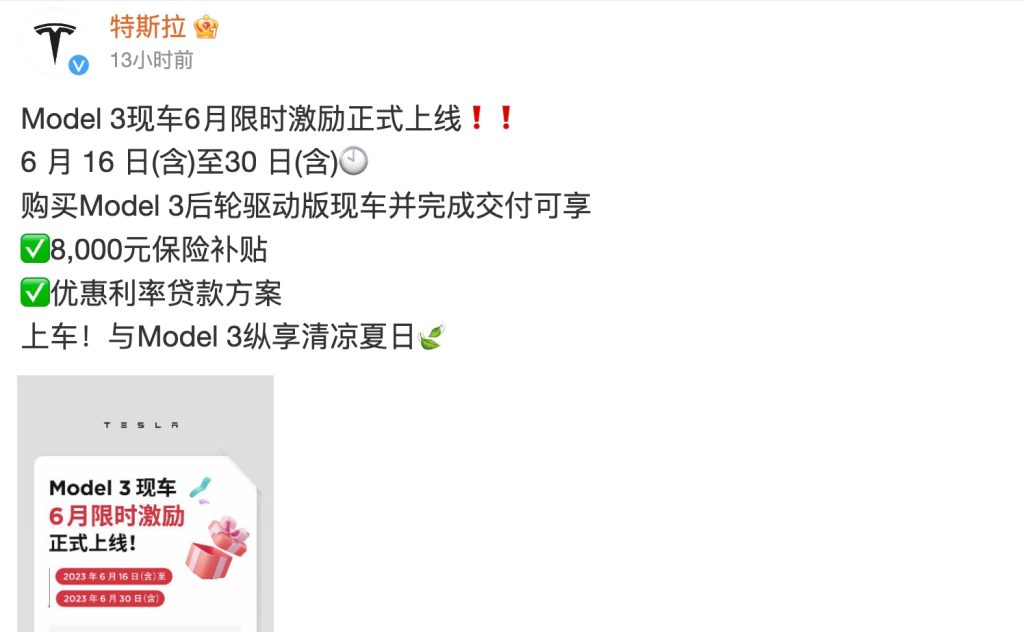 It should be noted that the Tesla Model 3 incentive is only eligible for purchases of Model 3 RWD inventory units. New orders of the base Model 3 in China are still listed with an estimated delivery date of 1-4 weeks.
Considering Tesla's apparent efforts to sell as many Model 3 units as possible before the end of the month, it is becoming increasingly likely that the company is looking to clear out its inventory of the vehicle's current generation. The reason behind this strategy has not been detailed by Tesla, though speculations suggest that these efforts are partly due to the impending release of the Model 3's "Project Highland" update. 
Signs that Tesla China is preparing to roll out an updated Model 3 sedan have been evident for some time now. Gigafactory Shanghai's Model 3 line was retooled earlier this year, and the upgrades were so secret and notable that some employees were reportedly not allowed to access select areas of the facility for some time. More recently, video footage from Gigafactory Shanghai seems to have captured a rather interesting Model 3 being tested around the facility. 
Watch a recent flyover of the Giga Shanghai complex in the video below.
Don't hesitate to contact us with news tips. Just send a message to simon@teslarati.com to give us a heads up.