One of the reasons why the original Tesla Cybertruck prototype was so unique — apart from its polarizing looks — was its lights. 
The Tesla Cybertruck's headlights, which come in the form of a large, bright strip that spans the front of the vehicle, are definitely eye-catching. Complementing this was another light bar installed on top of the windshield. Together with bright fog lamps, the two light bars on the Cybertruck's front end gave the vehicle an extremely futuristic feel.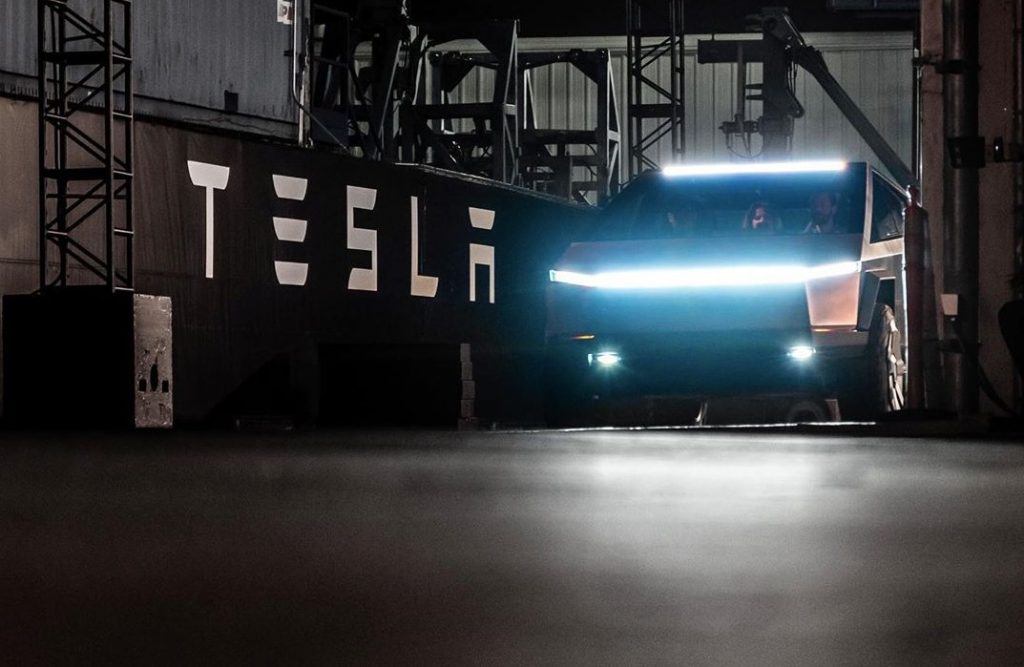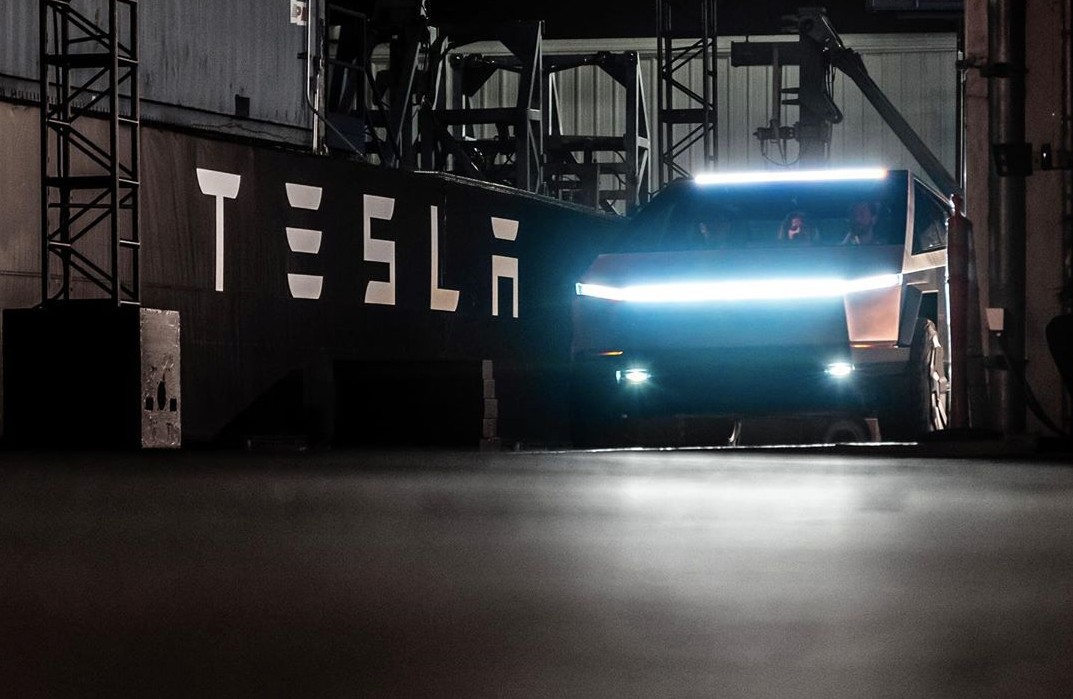 Since its unveiling, the Cybertruck has seen its own fair share of changes. These included the apparent removal of the middle seat in front and changes to the material used in the vault's motorized tonneau cover. As per a recent nighttime sighting of the vehicle, the Cybertruck also appears to have lost the light bar on top of its windshield. 
The sighting, which was shared on the r/TeslaMotors subreddit, featured a wrapped Tesla Cybertruck unit at a Supercharger. The vehicle seems to be the same unit that was spotted over the weekend, sporting a humorous and very green Toyota Tundra wrap. As could be seen in the short clip, the Cybertruck promptly left the Supercharger station when another vehicle pulled in. 
What is this Cybertruck?
by u/Wildfyre115 in cybertruck
Considering the time of the sighting, as well as the fact that the Cybertruck's front headlights and fog lights were engaged, one could assume that the vehicle's lights were fully engaged. Despite this, it was evident that there was no light on top of the Cybertruck's windshield. Fortunately, the Cybertruck's front lights, even without its windshield light bar, still seem enough to provide ample visibility at night to the driver. 
The Cybertruck's release seems to be just around the corner, with Tesla launching a new referral program that would allow participants to secure an invite to the vehicle's first delivery event in Austin, Texas. Sightings of Cybertrucks being tested on public roads and being transported by car carrier trucks have also increased in frequency over the past weeks.
Don't hesitate to contact us with news tips. Just send a message to simon@teslarati.com to give us a heads-up.