Not one to disappoint, Elon Musk dropped a number of interesting new tidbits of information about Tesla's upcoming projects in his recent interview at the Recode Decode podcast, hosted by veteran tech journalist Kara Swisher. Over the 80-minute session, Swisher and Musk discussed several topics, from SpaceX and Tesla to The Boring Company and AI. 
In one particularly notable segment of the podcast, Elon Musk discussed the Tesla pickup truck at length, teasing some of its design elements and how the vehicle might probably need a more conventional follow-up. While discussing Tesla's future cars, Musk noted that he is most excited about the pickup truck, which he fondly describes as a "super-futuristic" vehicle that would not look out of place in the Blade Runner franchise. Musk admitted that while he doesn't really know if Tesla's pickup truck would be successful, the primary purpose behind the creation of the vehicle is to get fewer fossil fuel-powered pickups on the road.
"I can't talk about the details, but it's gonna be like a really futuristic like cyberpunk, Blade Runner pickup truck. You know, I actually don't know if a lot of people will buy this pickup truck or not, but I don't care. I mean I do care, eventually, you know. Like sure, I care. We wanna get gasoline, diesel pickup trucks off the road," Musk said.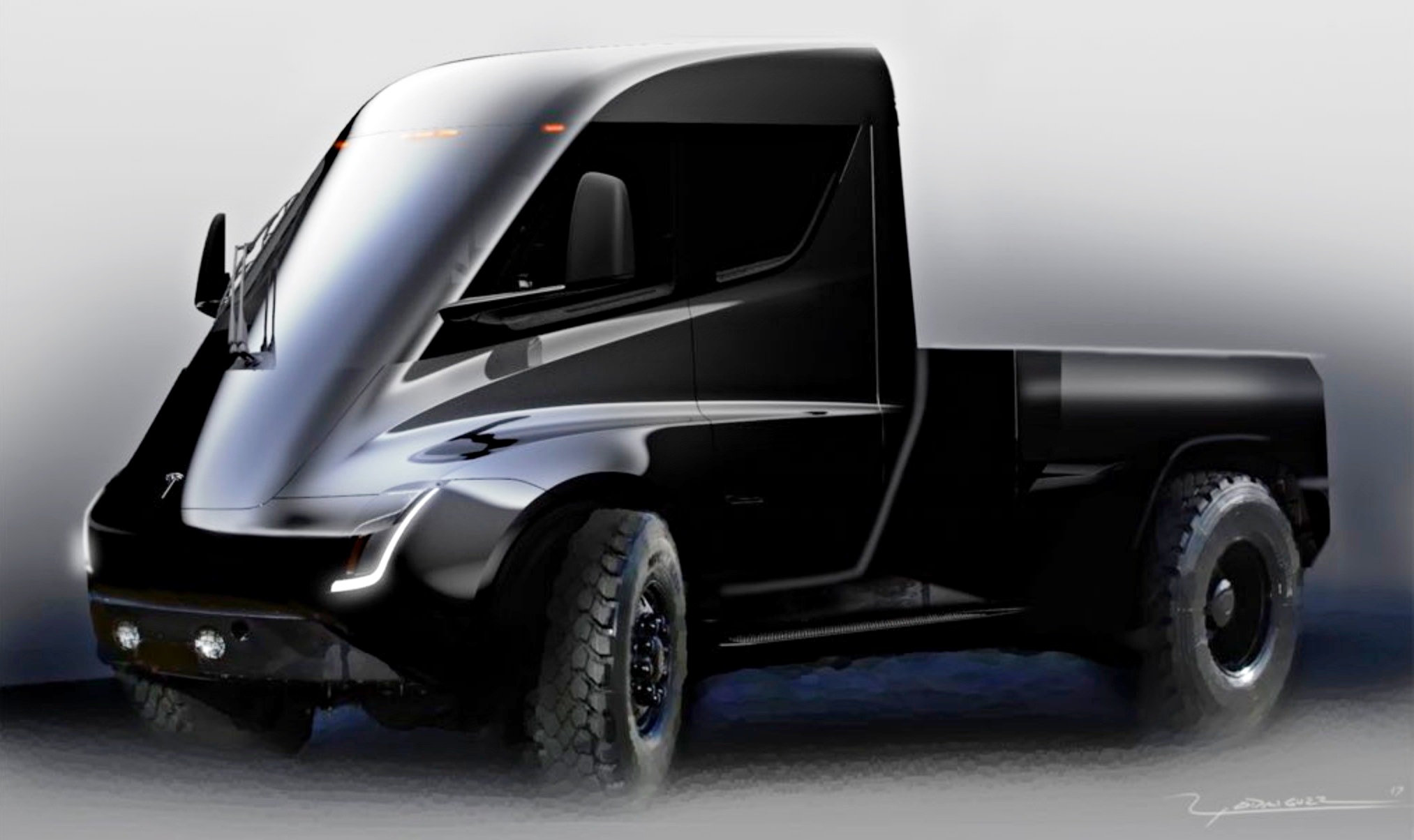 Musk has stated that he is already iterating designs for the pickup truck with Tesla Chief Designer Franz von Holzhausen. In the off chance that the first Tesla pickup truck does not prove successful, though, Musk noted that the company would likely make something far more conventional. As for the first truck, Musk hopes the vehicle would be something that people would want to buy, even if they are not into pickup trucks.
"I'm personally super-excited by this pickup truck. It's something I've been wanting to make for a long time. And I've been iterating sort of designs with Franz. It's like I really wanted something that's like super-futuristic cyberpunk. If there's only a small number of people that like that truck, I guess we'll make a more conventional truck in the future. But it's the thing that I am personally most fired up about. It's gonna have a lot of titanium. I think this is the kinda thing the consumer would want to buy, even if they don't normally buy a pickup truck."
"So, anyway, that's personally I'm most excited about. But like I said, it could be just like, okay, I weirdly like it and other people don't. That's possible. But we're gonna make it anyway, and then we will just have a niche audience, I don't know. But if it does, then we'll make a more conventional pickup truck."
A more conventional take on the Tesla Pickup Truck. [Credit: Kris Horton/Facebook]
Musk's recent updates about the Tesla pickup truck are in line with a Twitter brainstorming session he conducted earlier this year. During that time, Musk asked members of the social media platform which features would be great for the upcoming vehicle. Musk responded positively to several suggestions, and by the end of his Twitter session, he had already noted that the pickup truck would have four-wheel steering, the capability to parallel park itself, seating for six people, a 240-volt connection for power tools, and a maximum towing capacity of 300,000 pounds.
Listening to Elon Musk talk about the Tesla pickup truck, it is evident that the CEO is extremely excited about the vehicle. Musk would likely need to exercise some caution with the truck, though, to avoid stuffing the vehicle with too much tech. Tesla had learned this the hard way with the Model X, a car whose production challenges were the result of what Musk later admitted was a classic case of hubris.
Considering that the Ford F-150 is America's best-selling vehicle, the Tesla pickup truck could be the company's best-selling product. With this in mind, Tesla has to find a balance between features and ease of production to ensure that it could meet the demand for its cyberpunk, Blade Runner type truck.
Listen to Elon Musk and Kara Swisher's conversation in the Recode Decode podcast below.