Tesla's third quarter financial results were a pleasant surprise to Wall Street. In the days and weeks leading up to the company's earlier-than-expected third-quarter earnings call, speculations were high that Tesla would either break-even, or post a very small profit. Neither happened, as the electric car maker posted $6.8 billion in revenue, beating earnings estimates with a GAAP profit of $312 million.
According to Elon Musk, that is just the beginning. During the third quarter earnings call, Elon Musk stated that he thinks Tesla could be cash-flow positive and profitable for all quarters moving forward. In his recent appearance at the Recode Decode podcast, Musk reiterated this point once more.
"I said earlier this year, I think we will be cash-flow positive for all quarters going forward," Musk said, adding that he does not think Tesla would need any more investment. When asked if he believes Tesla can push through just by selling electric cars and battery storage products, Musk answered in the affirmative.
Elon Musk's affirmation of Tesla's profitability in the coming quarters comes amidst the equally optimistic outlook of Panasonic Corp President Kazuhiro Tsuga. In a statement to Reuters, Tsuga noted that Gigafactory 1 is on the verge of finally yielding returns for the Japanese battery maker. While Panasonic is still losing money as it ramps its battery cell production capacity in the Nevada facility, Tsuga stated that profits are likely underway in the near future.
"We will be in a position to deliver profits at a very early stage. There is no doubt about it, once we complete the current build-up. Once things settle down, you can control profit on line-by-line basis. The first ten lines are pretty much already there," he said.
Tsuga further remarked that Panasonic's investment in Gigafactory 1 would likely exceed 200 billion yen ($1.8 billion) once the expansion of its production lines is complete. For now, Tsuga noted that Panasonic has 11 battery cell production lines running in the Gigafactory, though two more are expected to go online by the end of the year. The Panasonic exec further pointed out that it has dispatched more than 300 people to the Nevada facility to ensure that it can keep up with Tesla's demands.
Panasonic Chief Financial Officer Hirokazu Umeda is optimistic about the company's performance in the coming quarters. In a statement to reporters in Tokyo on Wednesday, Umeda remarked that Panasonic has managed to hit a threshold where it can produce batteries in the pace required by the American electric car maker.
"We are finally at a place where we can move in lock-step with Tesla and make as many batteries as they make cars. It's a relief, because they went through hell this September. And so did we," Tsuga said.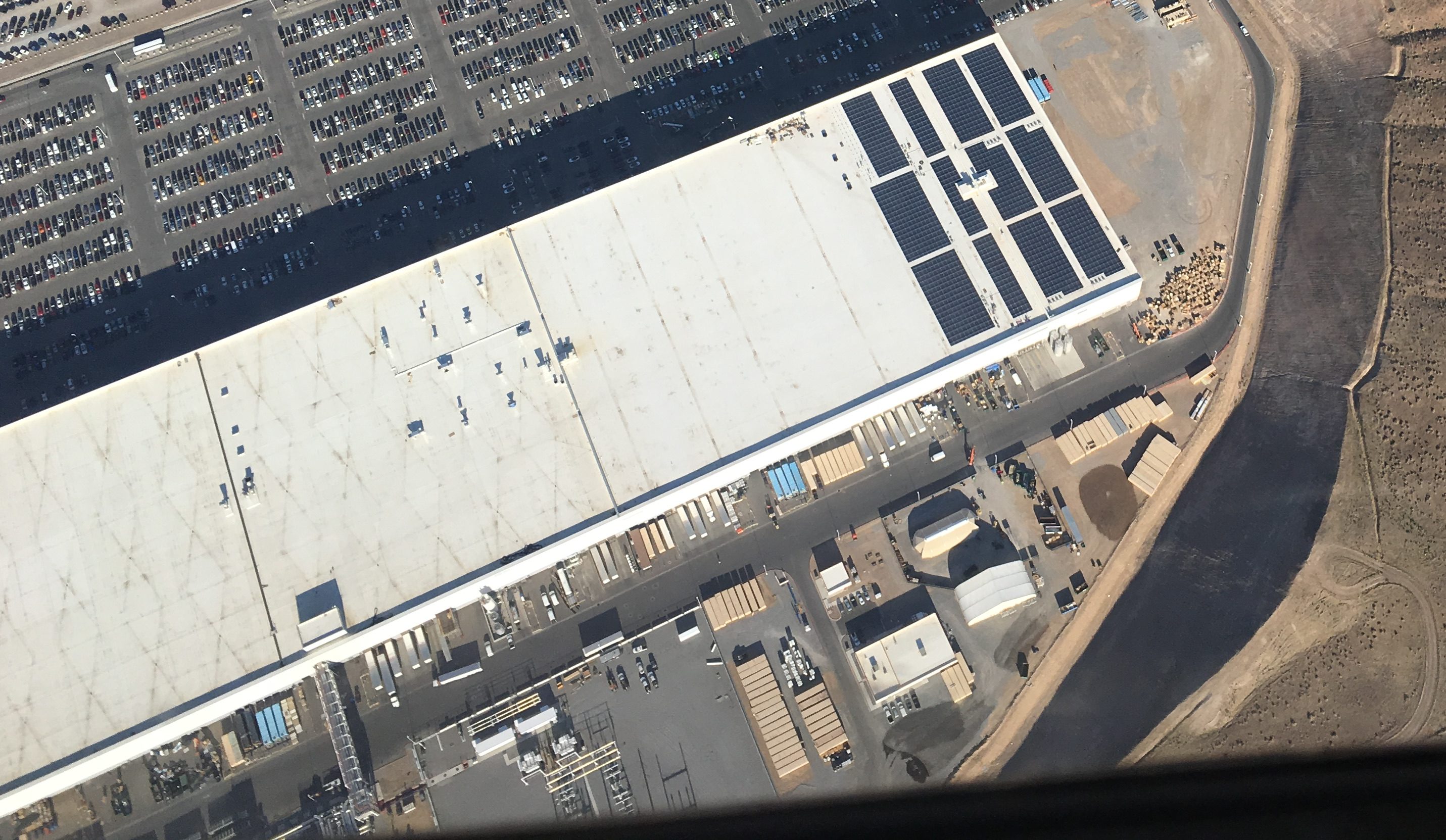 Elon Musk believes that Tesla's Model 3 ramp has reached a stable point. Responding to a question about the vehicle in the recent Recode Decode podcast, Musk stated that Tesla is "over the hump" in terms of the electric sedan's production. Musk further pointed out that Tesla could probably hit a production rate of 6,500 Model 3 per week at its current state, though the company's employees would have to do a notable amount of overtime to achieve a target.
"For us, making 5,000 cars in a week for Model 3 is not a big deal. That's just normal. Now we're working on raising to 6,000 and then 7,000 Model 3s a week, while still keeping costs under control. We could probably do 6,000 or more, maybe 6,500 Model 3s a week right now, but it would have to stress people out and do tons of overtime," he said.
With the announcement of the Mid Range Model 3 and the ongoing phase-out period for the $7,500 federal tax credit, Tesla seems poised to deliver yet another impressive quarter this Q4. Apart from Panasonic's upgrades in Gigafactory 1 and the installation of new Grohmann machines, Tesla has also registered more than 61,000 new Model 3 VINs in October alone. That's the equivalent of all Model 3 VINs that the company filed during the first 11 months of the electric car's production.