The holiday season may be over, but Tesla's Full Self-Driving preview is turning out to be a gift that keeps on giving. With its latest 2019.40.50.7 update, Tesla's electric vehicles equipped with Hardware 3 are starting to recognize and render a number of new road markings. Among these are the all-important parking slots for the disabled.
Model 3 and X owner and YouTuber i1Tesla drove around his neighborhood in North Carolina after receiving the latest firmware update from Tesla to determine any improvements that his vehicle received. As it turned out, the latest update includes new visuals that renders parking slots for people with disabilities and speed bumps. The vehicle also rendered virtual lane markings on unmarked roads.
These little improvements on how the car accurately visualizes the environment form part of Tesla's goal to achieve Full-Self Driving in inner-city streets. Properly recognizing visual queues from the environment will certainly help the car decide what to do, such that it will slow down when it sees pedestrians crossing the street, stay on the proper lane even on unmarked or improperly marked roads, and not occupy parking slots that it shouldn't use. Perfecting this technology will pave the way for CEO Elon Musk's vision of seeing a fleet of Tesla Robotaxis on the road.
While there are a lot of things to be pleased about, there is, of course, room for improvement. The Tesla owner, for example, pointed out that when he drove around, there were certain moments when his vehicle did not seem to see pedestrians crossing just a few yards in front of the vehicle. Take note that he took a ride for approximately 40 minutes and for most of the time, the Tesla did well in terms of recognizing humans on the road.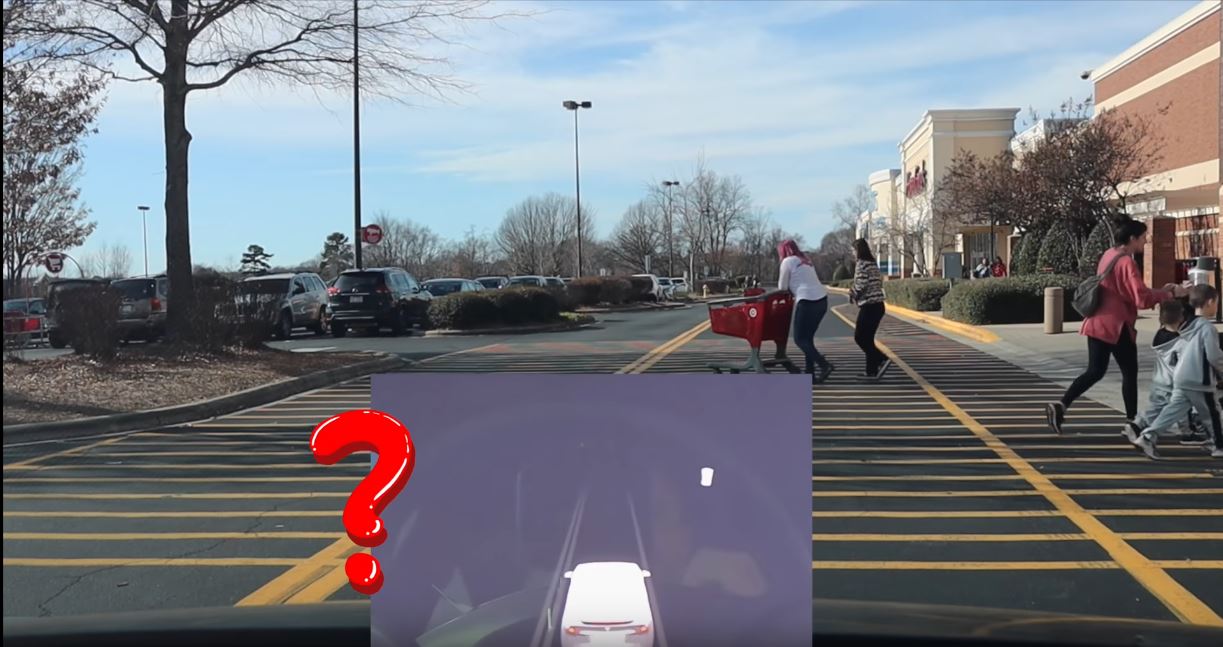 Before Christmas Day, Tesla started to roll out the Holiday Software Update that included enhanced driving visualizations, Camp Mode, Voice Commands, Phone Improvements, and new features for the Tesla Theater, among others. Tesla owners with Autopilot Hardware 3 started to experience a preview of the Full-Self Driving capabilities of their vehicles through visuals of traffic lights, stop signs, and even garbage cans.
A few days after, Tesla owners noticed that their vehicles' Autopilot started showing tube pylons on their displays.
With the consistent updates following the FSD preview that came with the holiday firmware rollout, the Tesla community can only expect more improvements to come for their vehicles' FSD and Autopilot features.
Check out the video footage from i1Tesla below: