Tesla has published a new report detailing just how safe Full Self Driving (FSD) is making the driving experience of its customers.
Critics of Tesla's FSD autonomous driving software have one common criticism; the system isn't safe enough. Often, this argument is paired with a citation of the U.S. NHTSA, which is currently investigating 40 collisions involving Tesla's autonomous system. Now, the automaker has published the best rebuke to this criticism yet, reporting new data showing that FSD is almost five times safer than the average American behind the wheel.
Tesla's FSD safety findings were reported as part of the company's 2022 Impact Report, which among other things, reports the company's effect on the environment and the world more generally annually. According to this report, the average Tesla equipped with FSD Beta, driven on predominantly non-highway sections of road, crashes 0.31 times per million miles, a dramatic decrease from the average American, who crashes 1.53 times every million miles.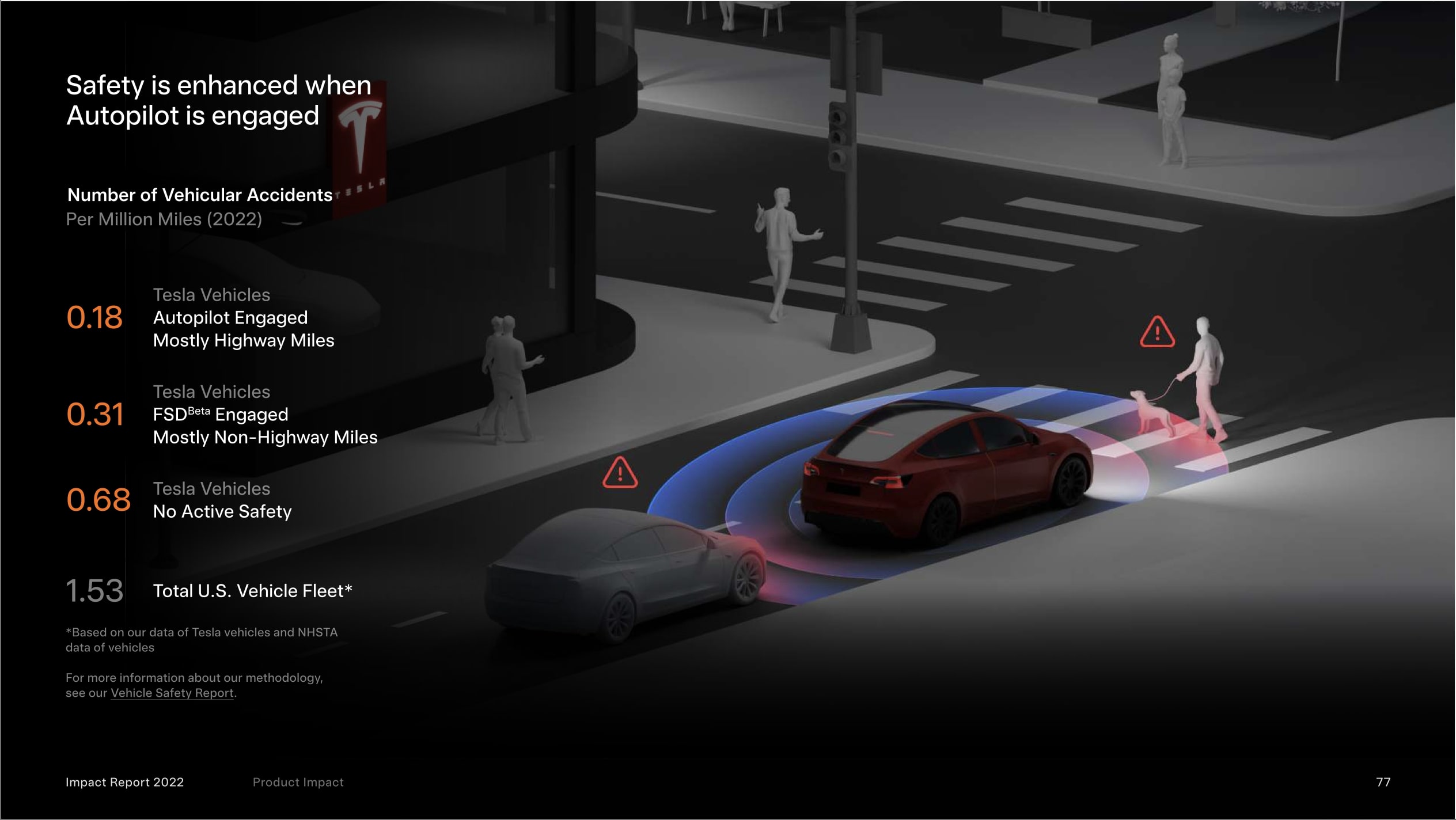 Perhaps even more surprising, the incredible effects of Tesla's autonomous offerings on safety are felt throughout the company's lineup. According to Tesla's data, drivers who use the Tesla Autopilot system predominantly on highways only crash 0.18 times per million miles. Further, even Tesla drivers who choose to employ neither of the autonomous systems only crash 0.68 times per million miles, which is still a reduction of more than half compared to the national average.
In explanation of these incredible results, besides pointing to its excellent software offerings, Tesla notes that its "Saftey Score" system also incentivizes drivers to drive more safely. Tesla backs up this claim by stating that those with higher safety scores are substantially less likely to get into an accident than their less safe counterparts.
Tesla's Safety Score system creates a score of 0-100 for every driver. It is influenced by factors like how many forward collision warnings the driver receives, how many hard braking occurrences a driver has, and how much time the driver spends speeding at an excessive rate.
Tesla's autonomous systems don't just stop at saving the lives of drivers and occupants but also those outside of the vehicle as well. Tesla included data from top safety testing agencies worldwide, noting that the company's pedestrian avoidance systems, pedestrian crash safety, and emergency braking systems all rank within the highest scores possible.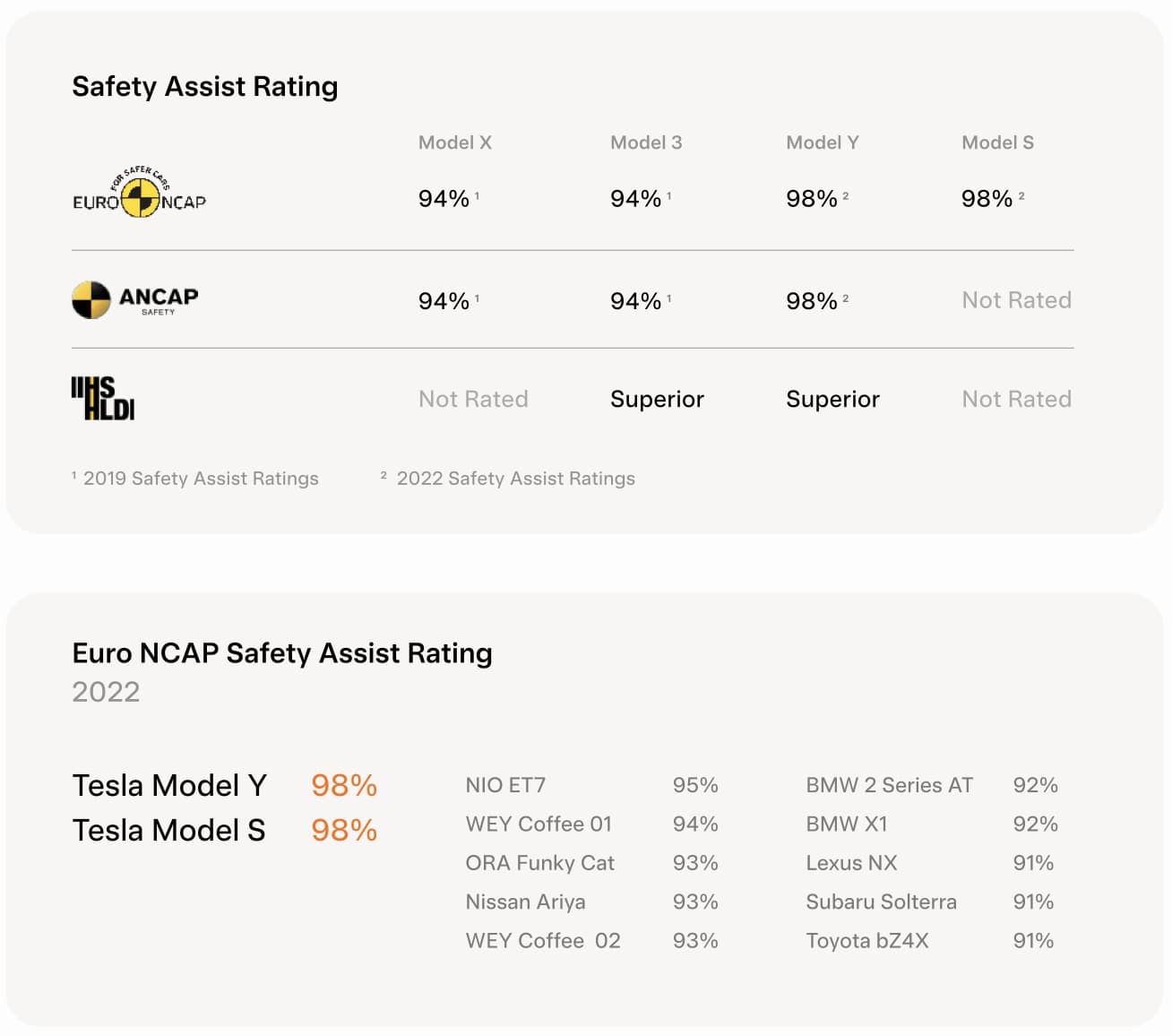 The final point in Tesla's safety report focuses on more physical vehicle safety, specifically crash test safety standards. When a Tesla does get into a crash, the company reports that every single model it sells meets the highest level of safety, according to Euro NCAP and NCAP in Europe as well as IIHS in the United States.
What do you think of the article? Do you have any comments, questions, or concerns? Shoot me an email at william@teslarati.com. You can also reach me on Twitter @WilliamWritin. If you have news tips, email us at tips@teslarati.com!