Leaked images from China are suggesting that Tesla is ramping its activities in the country while it lays the groundwork for Gigafactory 3's operations. Among the most notable leaks form China as of late involve an image of a locally-produced Model 3 battery pack, as well as fresh images of Gigafactory 3's interior. 
The picture of the Model 3 battery pack from China was shared by Tesla community member and EV enthusiast u/TheSasquatch9053 of the r/TeslaMotors subreddit. A look at the picture shows that the battery was only partially complete, as suggested by its bare metal frame and the absence of insulating foam between the pack's cells.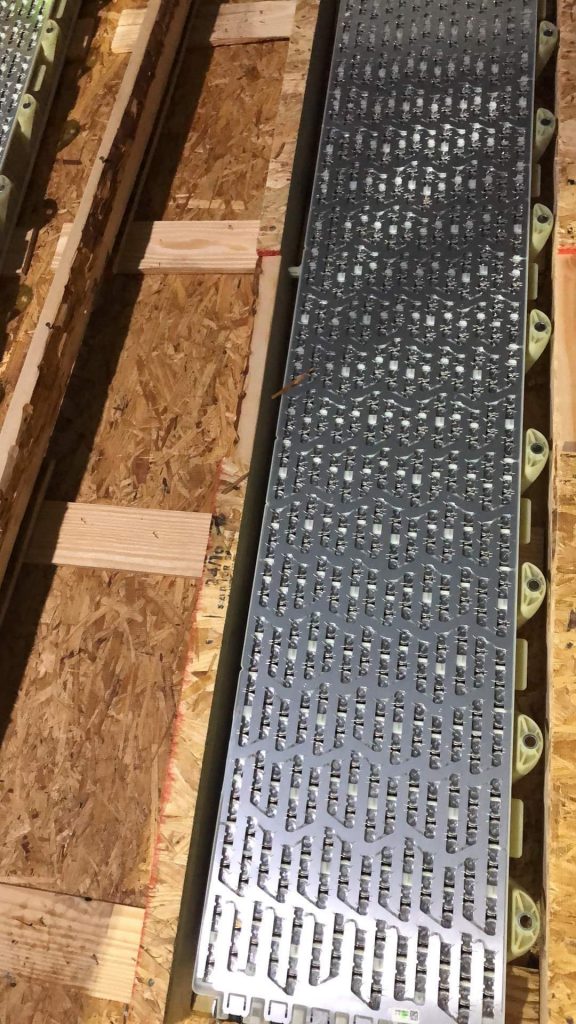 Few details have been confirmed about Tesla's battery cell supplier for Gigafactory 3, though local reports have suggested that the electric car maker will be tapping LG Chem and Contemporary Amperex Technology Co. Ltd (CATL) as suppliers for the upcoming facility. So far, both LG Chem and CATL have opted to remain quiet about their reported involvement in Tesla's electric car production activities in China. Regardless of LG Chem and CATL's silence, the recently leaked image seems to suggest that Tesla's selected battery cell supplier for Gigafactory 3 has began producing the Made-in-China Model 3's batteries. 
Apart from pictures of locally-made battery cells, new images from Gigafactory 3's interior have also emerged from China. Similar to other pictures of the facility that have emerged as of late, the new images show that the installation of equipment is progressing in the facility. A glimpse of Gigafactory 3's Model 3 assembly line also appears to be visible in the new images. 
It is now becoming more and more evident that Gigafactory 3 will be starting its operations faster than expected. When the facility held its groundbreaking ceremony last January, Elon Musk shared his goal of having the facility start Model 3 trial production runs near the end of December. China appears to have taken the CEO's target as a challenge, with Tesla's construction partner adopting an aggressive timetable that ultimately allowed Gigafactory 3 to grow from a flat muddy field to a nearly complete facility in less than nine months. 
Local reports from China have suggested that Gigafactory 3 could start operations as early as this month, barring any unexpected delays. Gigafactory 3 is expected to start trial production runs of the Model 3 as soon as it is operational, before ramping to an initial manufacturing rate of around 150,000 vehicles annually early next year. These numbers are far more aggressive than Morgan Stanley's estimates, which suggested that Gigafactory 3 will produce around 35,000 to 40,000 vehicles in 2020 and 60,000 units per year in 2021.