Tesla's second-quarter report and its succeeding earnings call provided updates on what could very well be two of the electric car maker's most pertinent projects to date: the Model Y ramp and Gigafactory 3 in Shanghai, China. Based on Tesla's recent reports, it appears that both initiatives are moving along at an impressive pace, perhaps even faster than initially expected.
Model Y
When Elon Musk unveiled the Model Y last March, he provided a rough timeline for the upcoming vehicle. During his presentation, Musk mentioned that the all-electric midsize SUV would start deliveries starting Fall 2020 for the Long Range, Dual Motor AWD, and Performance versions, and Spring 2021 for the Standard variant. This was quite conservative, considering that Musk has a reputation for setting extremely aggressive targets for the production of the company's vehicles. 
Since then, several reports have emerged which hinted at Model Y production being far less volatile and challenging than the Model 3's manufacturing ramp, a task so difficult that Elon Musk candidly called the period as "production hell." In the Q2 Update Letter, Tesla confirmed that preparations for Model Y production have begun in the Fremont factory. The company also mentioned that due to the overlap in the components of the Model Y and the Model 3, the company was able to "leverage existing manufacturing designs in the development of the Model Y production facilities." This bodes well for the midsize SUV, considering that Tesla had rolled out several improvements to Model 3 production process over the years.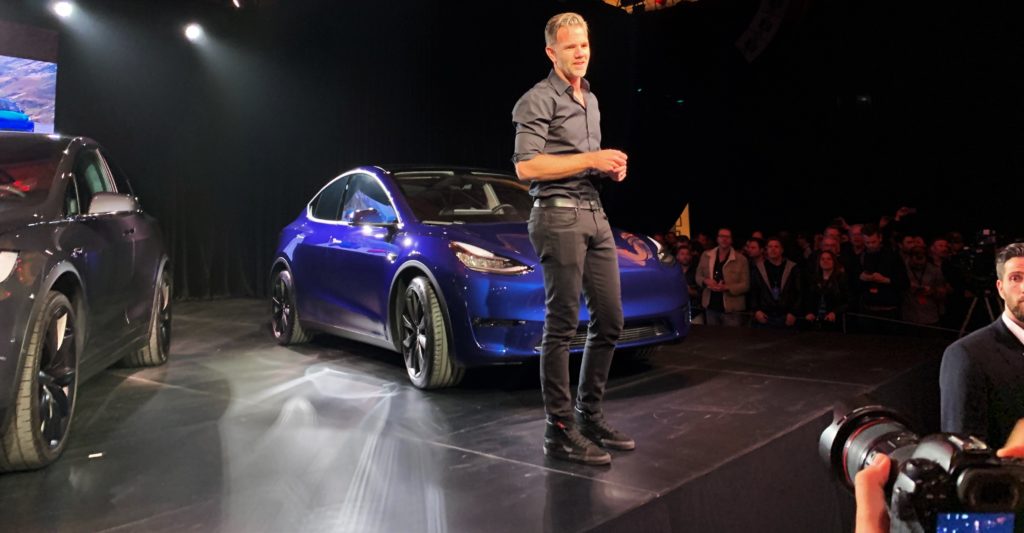 Several other hints have also emerged suggesting that Tesla will be ramping the Model Y with its best technologies available. Recent patent applications, for example, have revealed that Tesla is working on a new wiring architecture that will reduce the wires used in the Model Y to just 100 m per vehicle, a significant reduction from the 1.5 km currently being used for the Model 3. Another patent has also emerged showing the design for a mammoth casting machine, which was hinted at by Elon Musk during an appearance at the Ride the Lightning podcast last month. "When we get the big casting machine, it'll go from 70 parts to 1 with a significant reduction in capital expenditure on all the robots to put those parts together," Musk said.  
Considering all the innovation that is being implemented for the Model Y, it appears that Tesla is doing all it can to ensure that the vehicle does not encounter delays with its rollout. In fact, with Fremont already being prepared for the Model Y, and with giant casting machines being designed specifically for the vehicle, it almost seems like Tesla is trying to start the manufacturing of the SUV earlier than expected. There's a long time between today and Fall 2020, and that seems to be more than enough to work out the manufacturing of a vehicle that is, in essence, a taller, more spacious Model 3. 
Gigafactory 3
Over in China, another understated Tesla project is taking shape. When Elon Musk attended Gigafactory 3's groundbreaking ceremony back in January, he stated that initial production of the Model 3 in the facility would begin by the end of the year. This target timeframe was met with disdain and skepticism from critics, many of whom have noted that no car factory has ever been built in the speed that Musk wanted. Six months later, Gigafactory 3's general assembly building is practically complete, and its interior is already being tooled. Footage from drone flyovers showed the rise of the factory, and images from Tesla's Q2 Update Letter showed that some sections of the facility already have robots installed in them.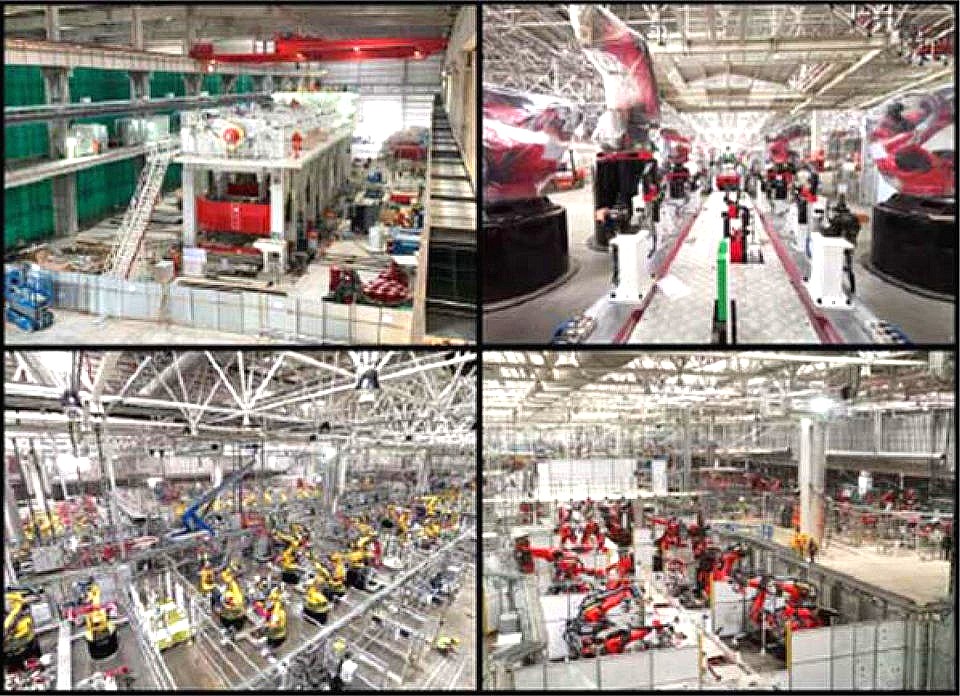 Quite interestingly, it is not Elon Musk that is providing ambitious timeframes for Gigafactory 3 anymore. Instead, it is Chinese government officials. Local reports, for example, have suggested that China is looking to start initial Model 3 production as early as September, with the facility ramping to an output of 150,000 vehicles per year early next year. Compared to Wall Street's estimates, which currently suggest that Gigafactory 3 will produce around 35,000 to 40,000 vehicles in 2020, China's goals for the facility are far more optimistic. 
Gigafactory 3 has pretty much exceeded expectations since work in the facility entered overdrive. Just like the Model Y ramp, the key to Gigafactory 3 lies in the company's innovations with Model 3 production. Tesla mentioned this in its Q2 Update Letter. "Gigafactory Shanghai continues to take shape, and in Q2 we started to move machinery into the facility for the first phase of production there. This will be a simplified, more cost-effective version of our Model 3 line with capacity of 150,000 units per year – the second generation of the Model 3 production process," Tesla wrote. 
There is no doubt that 2019 is turning out to be an incredibly challenging year for Tesla. Following the first quarter, which saw lower-than-expected vehicle deliveries, Tesla set new delivery records in the second quarter, only to end once more at a loss. Yet, together with this, the company also ended the quarter in more stable footing, as shown by its $5 billion in cash, the largest in its history. This was recently addressed by Baird analyst Ben Kallo, who noted that "back to the cash flow they generated during the quarter, there's a couple of hundred million dollars, so this idea that they don't make money is completely wrong, and the headline needs to change. There's $5 billion in the balance sheet. They're not going out of business." Ultimately, the Model Y and Gigafactory 3 seem to be two projects that are heralding a new era for Tesla: one that is more mature, precise, and poised to disrupt at a scale that's never seen before.