With the Tesla Model 3 delivery event just days away, Tesla fans everywhere are gearing up for the final roll out of Tesla's high volume, affordable EV.
Amid the excitement, however, Tesla shares have seen a mercurial run on the market in recent weeks. With many investors betting on Tesla's future — and many more skeptical buyers shorting it — the Model 3 release will be nothing short of a rubber-meets-the-road moment for CEO Elon Musk and his grand automotive ideas.
Barring any major production or logistical mishaps, the production of the Model 3 is aiming to make a substantive impact on the automotive industry.
The Model 3 event is a defining moment for Musk, Tesla and investors alike. As the launch draws nearer, The Motley Fool introduced a few key features from the Model 3 that Tesla investors and fans need to be aware of.
The range of the Model 3 could put it in direct competition with the Chevy Bolt, which has a reported range of around 238 miles per charge from a 60 kWh battery.
In May, Tesla fans spotted a Model 3 with an estimated range of 310 miles. This model was likely equipped with a 75 kWh battery pack while a baseline Model 3 will achieve a minimum of 215 miles per single charge facilitated by a 60 kWh pack, according to inside sources.
Oh so little faith

— Elon Musk (@elonmusk) March 24, 2017
In addition to vehicle range, another key point for investors is the Model 3's access to the Supercharger network. Up until now, charging a Model S or Model X has been free at Supercharger locations. Tesla has announced, however, that all drivers will have to pay a fee cheaper than the cost of gasoline for charging after using over 400 kWh of energy from Superchargers.
Charging costs for the Model 3 remain a question mark ahead of the official roll out date.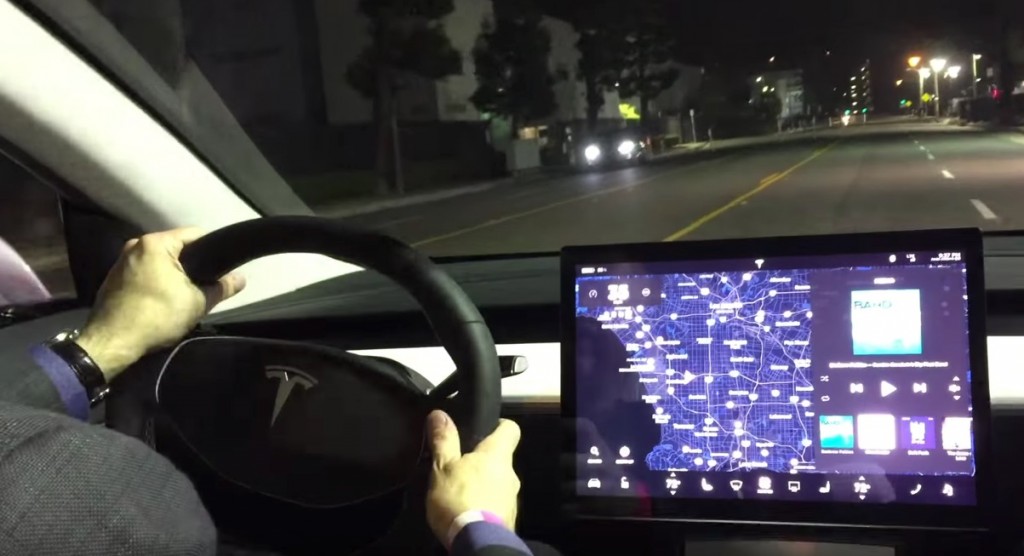 Investors will also glean insight from Model 3's Autopilot pricing model when it's released. We already know that all Model 3 will be equipped with Autopilot 2.0 hardware as standard equipment, but what's uncertain is how much customers will need to pay to activate Autopilot. Will Tesla offer "Enhanced Autopilot" as it currently does to Model S and Model X buyers, or will Model 3 only be available with Tesla's "Full Self-Driving Capability"?
As Daniel Sparks of The Motley Fool points out, Model S and X customers can enable Enhanced Autopilot for $5,000 before delivery and $6,000 afterwards. Buyers have the option to add Tesla's Full Self-Driving Capability for an additional $3,000 before or after delivery.
The biggest uncertainty that faces Tesla is its projected production ramp-up. Musk will hand over 30 Model 3s at the delivery event on Friday. From there, production will increase exponentially until roughly 10,000 vehicles are produced per week in 2018.
Recent Model 3 sightings have indicated that at least seven Model 3s have already been produced by Tesla.
In the final days leading up to Friday's Model 3 delivery event, several factors remain important for investors. Production is expected to kick into a higher gear and Musk's processes and logistics will be tested following the official Model 3 event. For investors, this will be the defining moment on whether Musk's vision for a high volume, affordable electric car is possible.
The delivery event will also feature presentations from Musk on Tesla's grand vision for a sustainable future. Teslarati will have live, behind-the-scenes coverage of the launch event. Follow us @Teslarati on Twitter for in-depth coverage of the event.