As Elon Musk continues to focus on his top 3 priorities for Tesla, emphasis on preparing for Model 3 production – arguably the most important vehicle in the company's history – couldn't be more pertinent.
The Model 3 will be emblematic of Tesla's capacity to offer a highly safe and efficient means of transport for a middle to upper middle class segment that largely depends on vehicle reliability in order to commute. It looks like these upwardly mobile folks are buying into that Tesla promise (pun intended): by October 2016, nearly 400,000 reservations had already been placed on the Tesla Model 3.
Starting at $35,000 before incentives, the Model 3 will achieve a minimum of 215 miles of range per charge and has been designed to attain the highest safety ratings in every category. According to the Tesla website, "The Model 3 combines real world range, performance, safety, and spaciousness into a premium sedan that only Tesla can build." Potential Model 3 buyers make a reservation through the company's website by putting down a $1000 deposit. The Model 3 has a starting price of about half the base price of the flagship Tesla Model S and has the size and stance of the Mazda 3.
Jessica Caldwell, an Edmunds.com analyst, argues that, if Tesla Motors wants "to bring the EV to the mass market, they need the Model 3 to be successful."
The Model 3 will be a sedan, although other versions may one day include a Model Y compact SUV. Base rear-wheel-drive Model 3 vehicles are expected to achieve at least 215-miles of range; all-wheel drive will be offered, and a larger battery capacity with longer range is expected. Tesla's Full Self-Driving Capability is also expected to be a standard offering.
"This is their chance to prove that they are not just a specialized niche automaker, but actually a long-term volume automaker," said Karl Brauer, an analyst at Kelley Blue Book. "They have to establish that they can build a high-quality volume vehicle."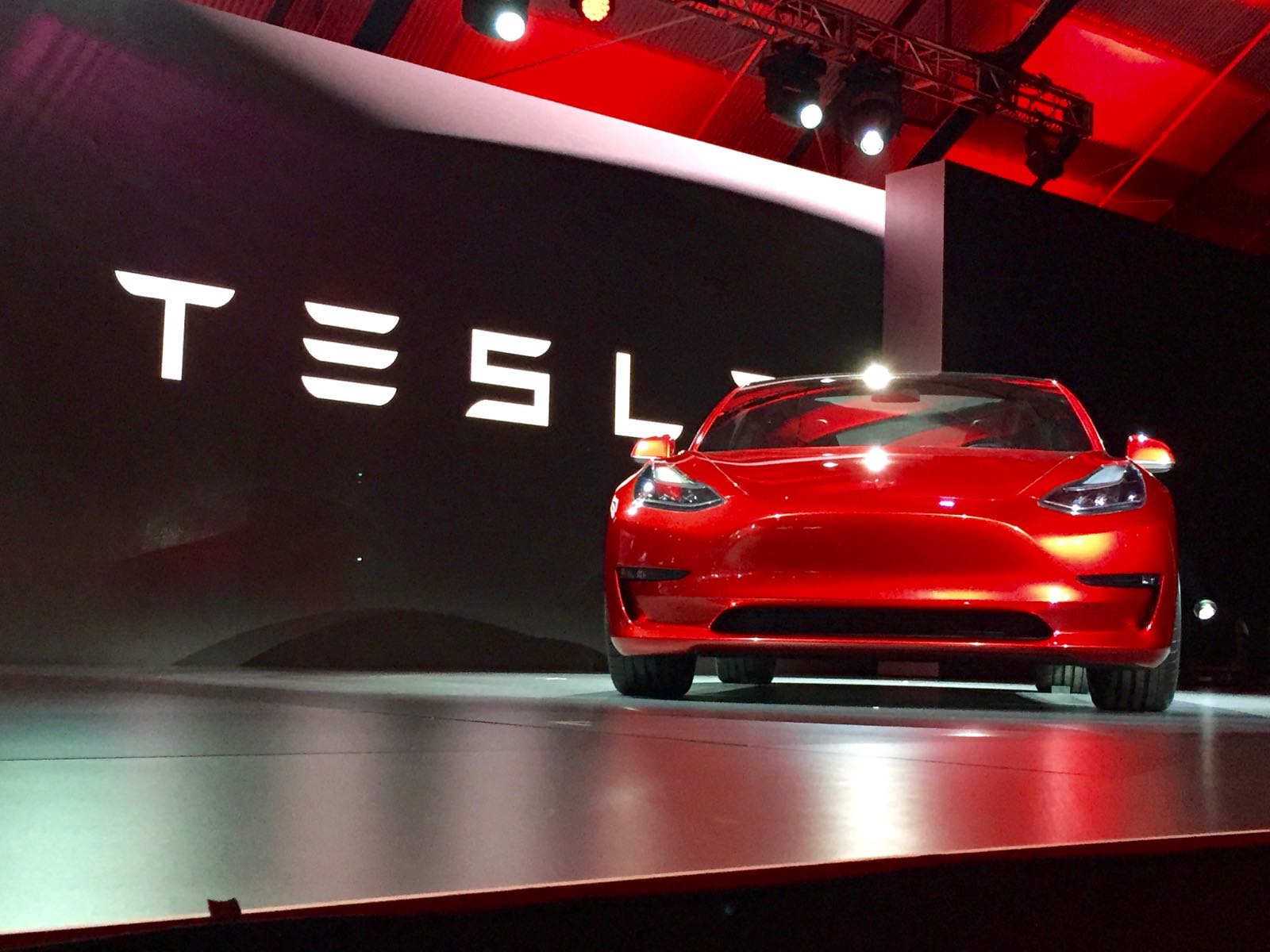 Being upper middle class is a swirling confluence of financial comfort, identity, dreams, and lifestyle options. The Tesla Model 3 may very well become one of the most significant markers of status stability, with its associated components of having a college education, white-collar work, economic security, and home ownership. Soon, many upwardly mobile consumers will be adding "owning a Tesla" to that definition. Indeed, fewer than 5% of reservation holders are likely to choose a minimalist entry level Model 3 car. By contrast, close to 7% say they intend to check every available check box in the Model 3 Design Configurator once it becomes available.
If there's an option available, the future upscale Tesla Model 3 audience will get it, as the number of options will be new indicators of levels of wealth and class.
Of course, these soon-to-be Tesla owners will have high expectations for all aspects of the Tesla process. First production of Model 3 is still scheduled for mid 2017, while delivery estimates for new reservations are expected to take place mid 2018 or later. Musk admitted that Tesla had hubris in designing and engineering the complicated Model X. As a result, Tesla learned a lot about selling, building, and delivering, which it applied to the Model 3 with much greater production streamlining. "With any new technology, it takes multiple iterations and economies of scale before you can make it affordable," Musk has said. A mass-market car "was only possible to do . . . after going through the prior steps."
The Model 3 is the next step in the learning process, but Tesla has done the preparation.
The Model 3 was unveiled in March of 2016 with operational prototype cars. In anticipation of much higher delivery numbers associated with the Model 3, Tesla hired former Audi executive Peter Hochholdinger as its Vice President of Vehicle Production. Hochholdinger had been in charge of production for the A4, A5, and Q5 vehicles, with around 400,000 vehicles per year under his watch. He should be a key asset as Tesla looks to roll out Model 3s in quantities that far exceed the number of cars the company has made to date.
Tesla has dealt lately with some supplier issues and has brought production of some components in-house. Other components, however, continue to be manufactured by established companies. For example, reports indicate that the Model 3's center touchscreen will be supplied by LG Display.
By spring 2017, Model 3 photos and videos — shot both by bystanders and insiders — should start to circulate.  Eventually, too, the government will need to ascertain the safety of Model 3 via crash-testing, and resulting reports will have a big impact on eventual delivery dates.
The Model 3 sedan will use some of the same glass technology that the company is using for its solar roof tiles, which should introduce an upper middle class audience to new ways of thinking about residential energy systems. The Model 3 is said to accelerate with an alluring still rush. It is just that rush— as well as zero-emissions and self-driving capability— that the upper middle class market has been awaiting.