The Tesla Model S has been dubbed as the fastest-selling all-electric car in the United States' second-hand car market from January to July this year. The full-sized premium sedan was given the distinction by automotive research firm iSeeCars.com, which aggregates second-hand auto listings across the country.
For its recent study, the auto research firm analyzed more than 4 million 1-3-year-old cars that were sold from January to July 2018. The firm noted in a report that overall, late-model vehicles usually take an average of 46.4 days before they are sold. iSeeCars.com CEO Phong Ly pointed out that cars which take longer to sell on the second-hand market usually signify that supply exceeds demand, while vehicles that are sold quickly usually connote that supply is lower than demand.
"It's important to know how long vehicles stay on dealer lots because slower-moving cars can present negotiation opportunities for consumers. Cars that remain on market for longer than average indicate that supply is higher than demand, which could mean the pricing is too high or that the car isn't as well-liked as its competitors," Ly noted.
Among the United States' available all-electric vehicles, the Tesla Model S stands as the fastest-selling used car from January to July. The all-electric car, which is designed by the company to be a vehicle that exceeds fossil fuel-powered competitors, spent an average of 32.4 days on used car dealer lots before getting sold. The iSeeCars.com CEO notes that such findings are primarily due to the Model S' dominance in the premium all-electric car segment.
"The Model S is currently the only all-electric luxury car available, and its demand outstrips supply leading to scarcity in the used-car marketplace. Those who purchase a new model have to wait at least a month for delivery while there is no wait time for a used version," Ly noted.
The Tesla Model S ranked as the second-fastest-selling used passenger car in the United States overall as well, directly behind the Toyota Prius C, an affordable hybrid vehicle that's smaller than the full-sized Toyota Prius. The Prius C takes an average of 29.6 days before it is sold on second-hand dealer lots.
The findings of iSeeCars.com's study are in line with the results of another survey conducted by car-shopping platform Autolist.com last year. The results of Autolist.com's study concluded that used Tesla Model S sell 5% quicker than other luxury sedans from competing automakers such as the Audi A7, the Porsche Panamera, the BMW 6 Series, the Mercedes-Benz CLS, and even the Lexus LS 460. This was despite the average listing price of second-hand Model S being roughly 3% to 5% higher than comparable vehicles.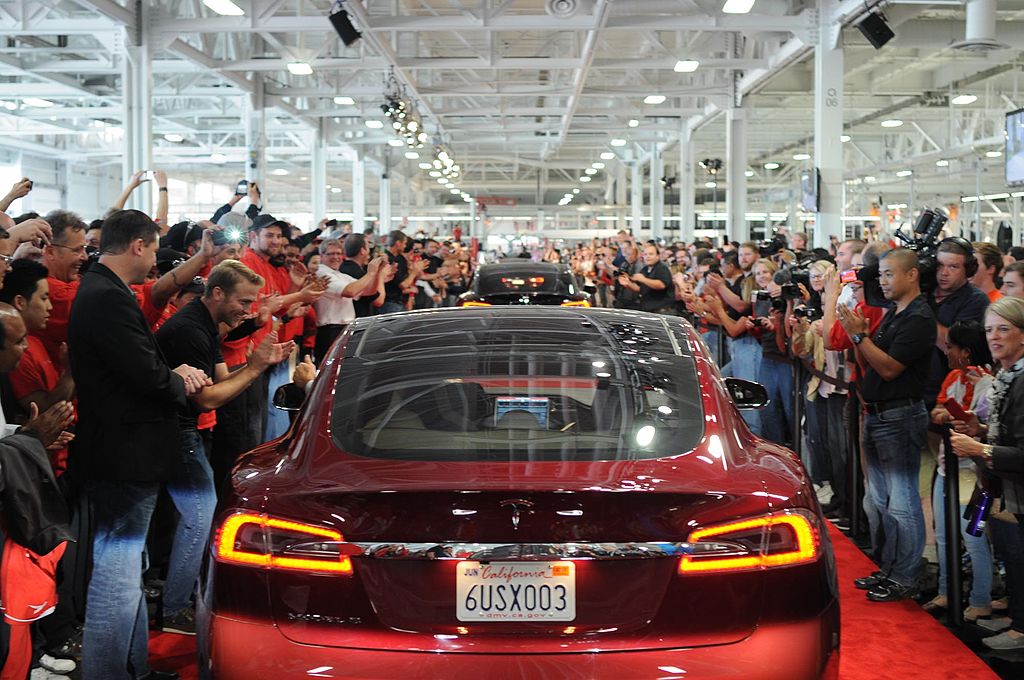 The number of the company's electric cars on US roads is bound to increase, particularly since Tesla is now optimizing the production of the Model 3. With this, the second-hand market for the company's electric cars would likely exhibit some growth. The impending rise in the number of Teslas on the road has been teased by Elon Musk in a letter to employees, where he noted that the company is "about to have the most amazing quarter in (its) history, building and delivering more than twice as many cars as (it) did last quarter."
Considering that Tesla delivered a total of 40,740 vehicles and produced a total of 53,339 electric cars in Q2 2018, Elon Musk's statement in his letter appears to be quite ambitious. That being said, Tesla board member Kimbal Musk noted during a recent segment on CNBC's Closing Bell that this month would be pretty exciting for the company.
"This month is an exciting month for us. You know, it's really gonna blow people's minds how many Model 3s are gonna appear in America in just the next couple of weeks," he said.
Watch Kimbal Musk's discuss Elon Musk and the Model 3 in CNBC's Closing Bell in the video below.