Tesla's highly-anticipated built-in dashcam feature is getting closer to its release. The feature, which is expected to utilize the vehicles' array of Autopilot cameras to record and save footage around the electric car, is currently in its final testing phase, and it will be rolled out as part of Software Version 9.
The updates to the built-in dashcam feature were recently posted by Elon Musk on Twitter, partly in response to a tweet describing a case of vandalism against a Model 3. Musk noted that a built-in dashcam, which he previously estimated would likely be rolled out on Version 8.3, would be introduced on Version 9 instead. The CEO further stated that the initial release would be a beta version, followed by improvements in Version 9.1.
Good news on this front. Tesla engineering rallied & this will be part of V9. Going through final testing now.

— Elon Musk (@elonmusk) September 17, 2018
Built-in dashcam features are pretty much tailor-fit for the company's vehicles, considering that the Model S, X, and 3 are fitted with an array of sensors which include eight surround cameras that provide 360 degrees of visibility around the car. These cameras are currently utilized for Autopilot, as well as convenience features like Summon.
These cameras are actually capable of recording events on the road, at least up to a point. Back in 2016, Jason Hughes, a Tesla enthusiast who goes by the handle @wk057 on Twitter, managed to access a few frames worth of recorded footage from a crashed Model S that depicted events prior to the vehicle's accident. The footage was small, packed to 320×240 B&W frames, and during that time, Hughes noted that a built-in dashcam feature would likely not be possible as there was no way to access a stream of data from the vehicle's cameras to the MCU. If Elon Musk's recent updates are any indication, Tesla appears to have found a workaround to address this challenge. 
Tinkering with a crashed @TeslaMotors Model S. #Autopilot camera stored these frames from the accident event. #tesla pic.twitter.com/HdUgVjJ6c3

— Jason Hughes (@wk057) September 13, 2016
Apart from his previous announcement about the feature last May, Elon Musk seems to have teased dashcam capabilities in a post last June as well, when he shared an image of Autopilot features in developer mode. Musk was showcasing Autopilot's blind spot threshold levels then (one of which was fondly called Mad Max), but the image also included a reference to "Clip Recording," which seemed to be related to the highly-anticipated built-in dashcam feature.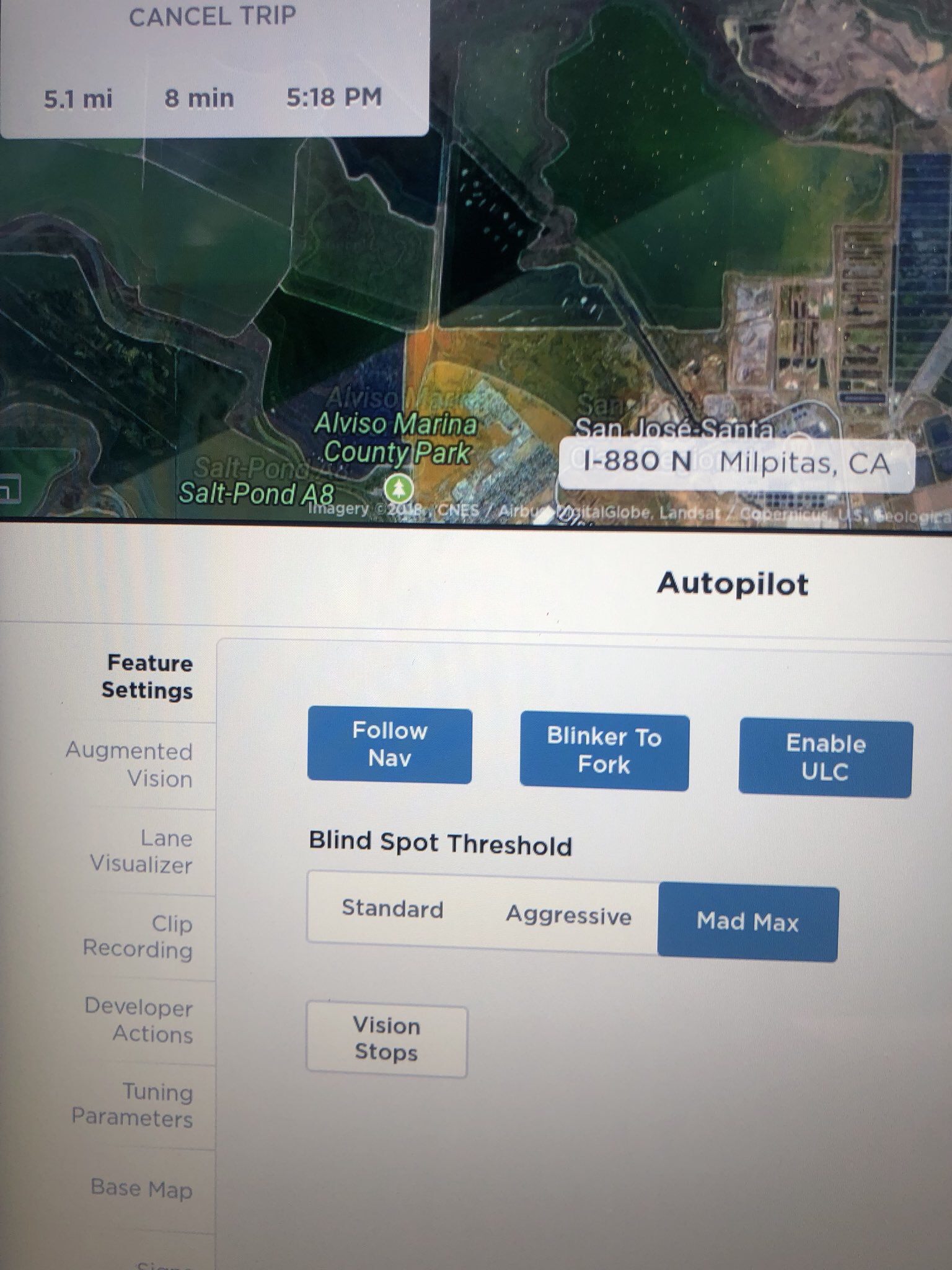 Tesla's Software V9 is expected to introduce several new capabilities to the company's ever-growing fleet of vehicles. Among these are the first features of the company's Full Self-Driving suite, a "Fade Mode" that dims the MCU automatically when the electric car is being driven, and fun, new Easter Eggs in the form of classic Atari games like Pole Position, Missile Command, and Asteroids. Elon Musk has announced that the rollout of Software Version 9 would likely be released to advanced early access users sometime this month, followed a more widespread release beginning late in September.