The Tesla story would not be complete without the company's slew of skeptics, many of whom have taken a definitive stance against the electric car maker over the years. Among these skeptics are Tesla short-sellers, some of whom are part of a group that calls themselves the "Shorty Air Force" due to their frequent flyovers of the electric car maker's sites. A recent flyover from this group has turned in some interesting, if not ironic, results. 
During a recent flyover of one of Tesla's Fremont sites, @paul91701736, a TSLAQ member, was able to photograph some new roof tiles that were being installed on what appears to be a test home. The tiles observed by the TSLAQ member featured a brownish color, which is a different shade from the textured Solar Roof V3 tiles that Tesla has been installing across the United States.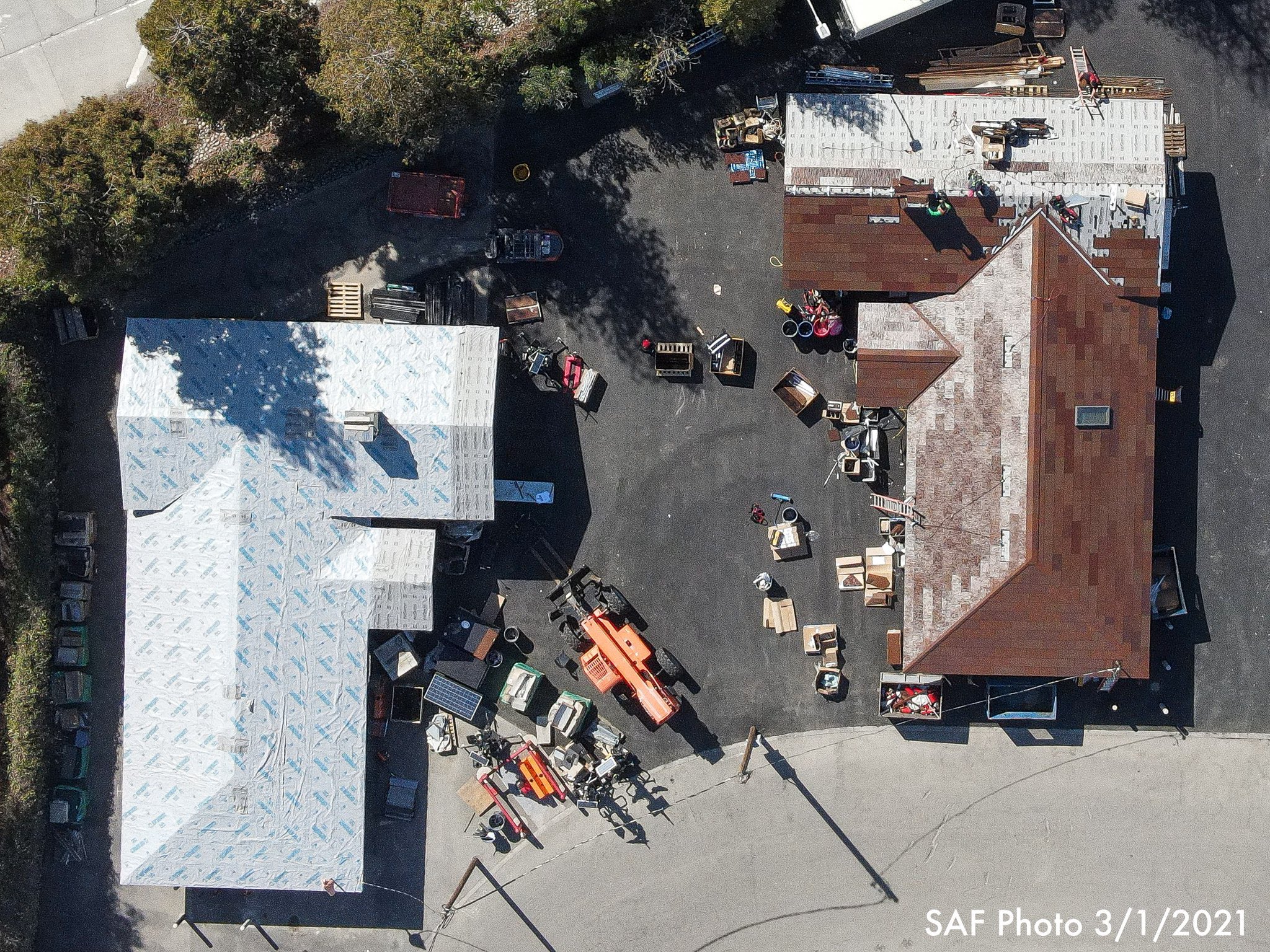 True to form, the TSLAQ member claimed on Twitter that the tiles Tesla was setting up on the apparent test homes were non-solar and that "there is no Solar Roof." This is entirely expected considering the longstanding belief of the TSLAQ member that the electric car maker is involved in fraudulent activity. However, behind this conspiracy theory lies the fact that Tesla seems to be in the process of testing out new Solar Roof variants. 
Interestingly enough, the newly-spotted Solar Roof tiles in the Fremont test homes seemed identical in size and shape as the textured V3 glass tiles that Tesla introduced in late 2019. This was despite the newly-spotted tiles having a brownish shade, making them quite similar in color as the "Tuscan" PV tiles that Elon Musk announced during the Solar Roof's initial unveiling in 2016. 

The recent observations from the TSLAQ member's flyover of the Fremont solar test homes suggest that the electric car maker may very well be looking to release more variants of the Solar Roof in the near future. Elon Musk, after all, noted last year that 2021 would be the year of the Solar Roof. Offering new variants of the solar-integrated roofing material would help Tesla accomplish this goal. 
When Elon Musk unveiled the Solar Roof's first iteration in 2016, he announced that Tesla Energy would be offering four variants of the integrated PV tiles. These include Tuscan, Slate, smooth, and textured tiles. Since then, Tesla has only ramped and released the Solar Roof's textured tiles. With this in mind, the Solar Roof still has a lot of room to grow, and 2021 may very well be its breakout year. 
Don't hesitate to contact us for news tips. Just send a message to tips@teslarati.com to give us a heads up.