Following the announcement that Tesla had its sights set on entering the utility truck market with its own version of a pickup truck comes new speculative design features for what a battery-powered and engine-less truck may bring to this new segment.
The folks from Truck Trend have put together in our opinion one of the best renditions of what a Tesla pickup truck may look like. Body lines: sleek. Feature sets: aplenty. Utility: you bet.
In true Tesla fashion, the company's upcoming foray into the heavy-duty truck market will likely arrive with a compelling list of key differentiators from rival, and arguably traditional, give me a big V8 up front – the bigger the better, truck manufacturers. This won't be your "good ol' boys" truck. Rather, the Tesla brand has fashioned itself as being one that carries prestige and a cool factor that people, and the "mass market", want to be associated with. In other words, Tesla is cool and you can bet your bottom dollar that having a pedigree in NASCAR and dirt bikes won't be a prerequisite for owning a Tesla pickup truck.
Here's a list of innovative features for Tesla's "Model U" (for utility) as envisioned by Truck Trend.
It's all about the "Frunk"
Tesla owners love their storage space especially the one up front. No engine equals more space to stow groceries, strollers, and – well – stuff.  Popping open the frunk won't be anything short of an Apple unboxing event.
A beautiful and innovative wet/dry storage caddy with drain plug blends seamlessly into a modern looking "engine bay" except there's no engine. This is what modern day utility will look like. Tesla logo: check. Multiple USB ports and a 120V outlet: double check.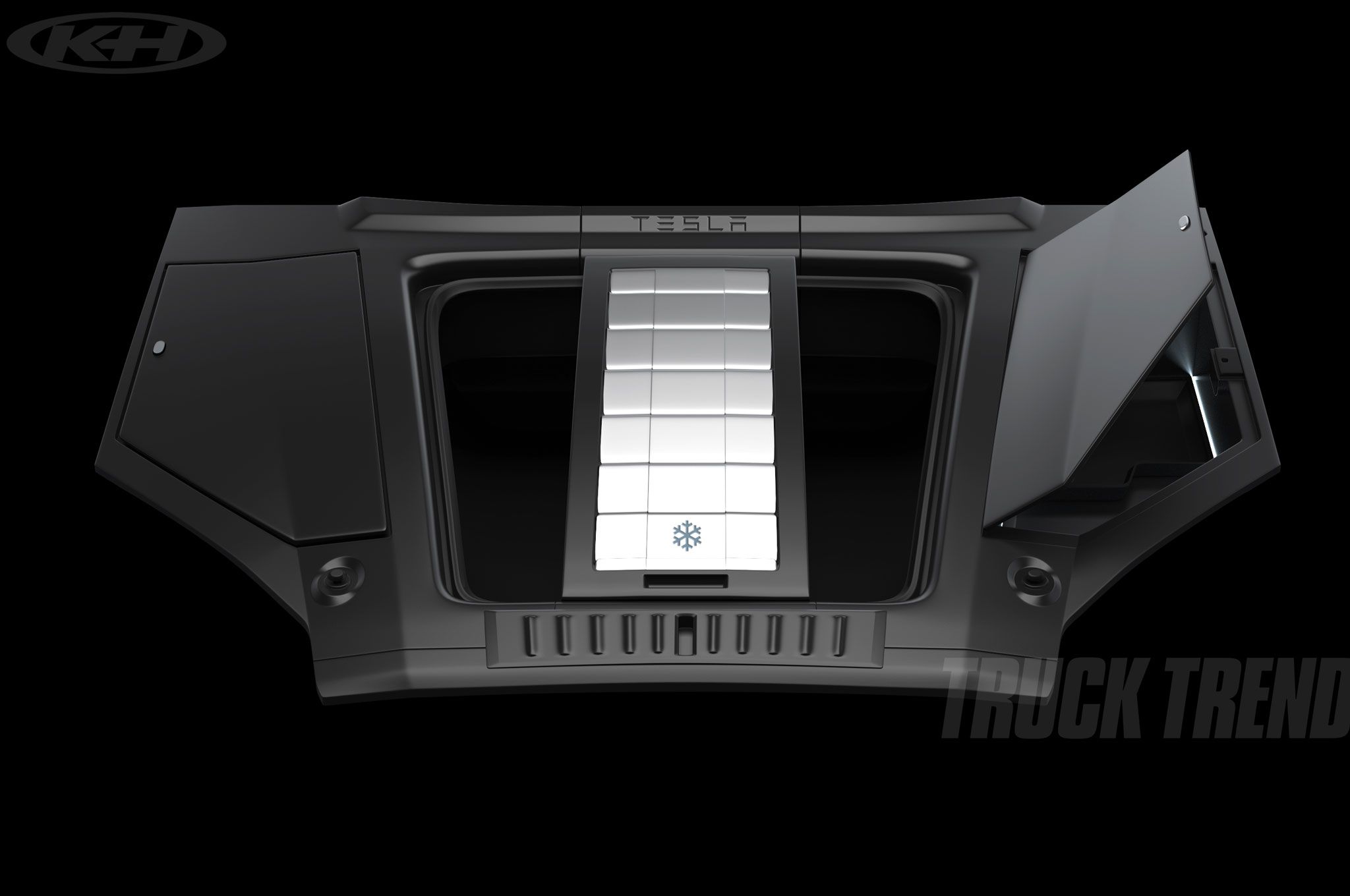 There will be room for extending the use of the frunk through Tesla's own drop-in accessories that will – you guessed it – be conveniently made available through the company's online store. Referral program 10.0 will award Tesla pickup truck owners with portable batteries, refrigeration cabinets and organization caddies.
What about the "flatbed"?
Rest assured Tesla's pickup won't have any ordinary bed. With the ability to electronically adjust ride-height similar to what's currently available on the Model S and Model X, Tesla's truck can lower itself to a position that enables roll-on equipment. An extension in the rear lift gate will create a makeshift ramp allowing bulky items and powersports vehicles to be rolled into the bed.
Truck Trend envisions the Model U to come equipped with a built-in air compressor inside the bed that can be used for running air tools, blowing off dusty bikes or ATVs, or filling up tires.
Power and Range
Having four-wheel drive through Tesla's dual-motor unit is almost a given. Standard, not optional. Power will be abundant. After all, being able to meet Class 3 or even Class 4 towing standards means the electric truck will be capable of hauling up to 14,000 lbs (6350 kg.). That means a big battery pack.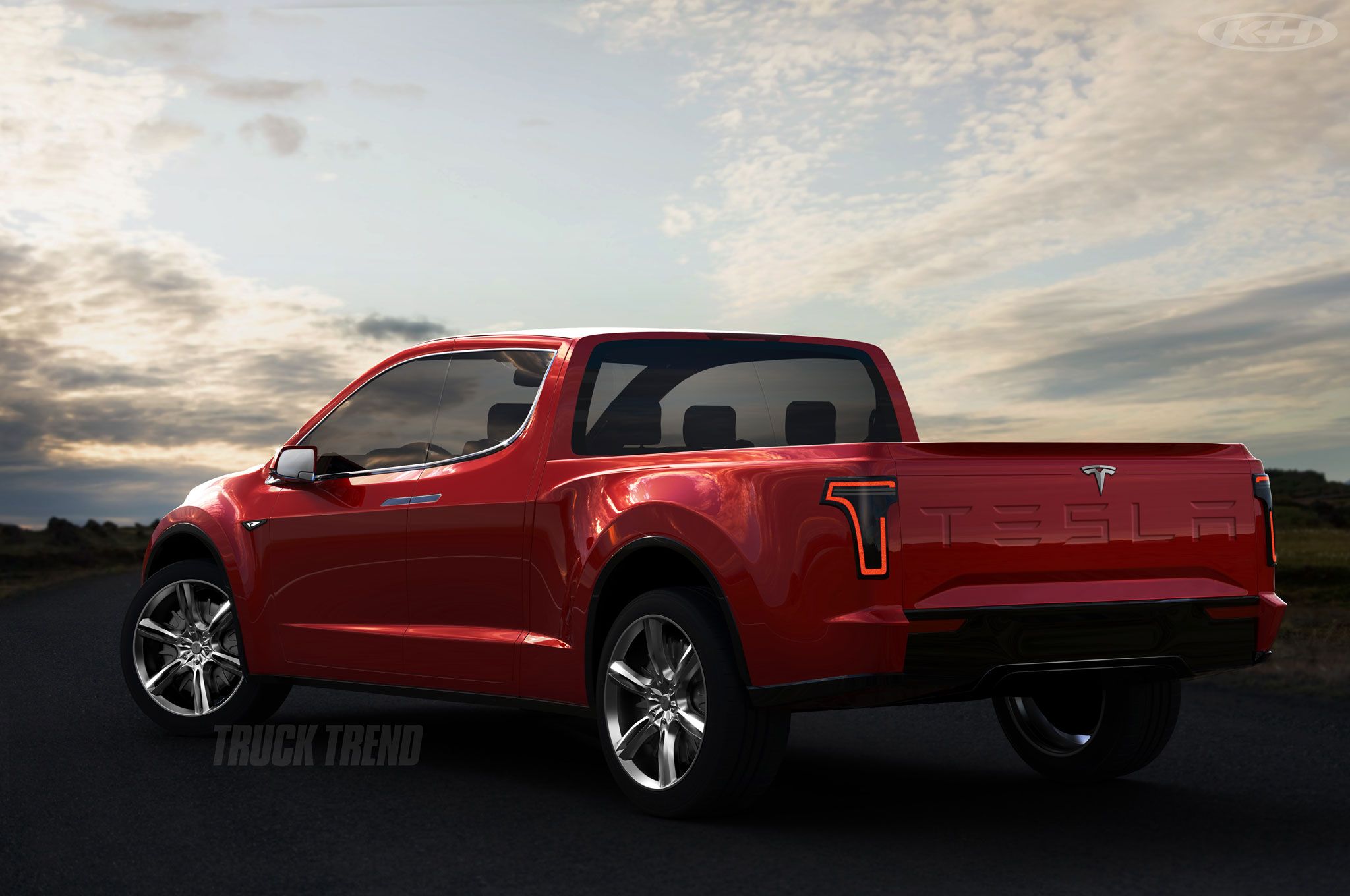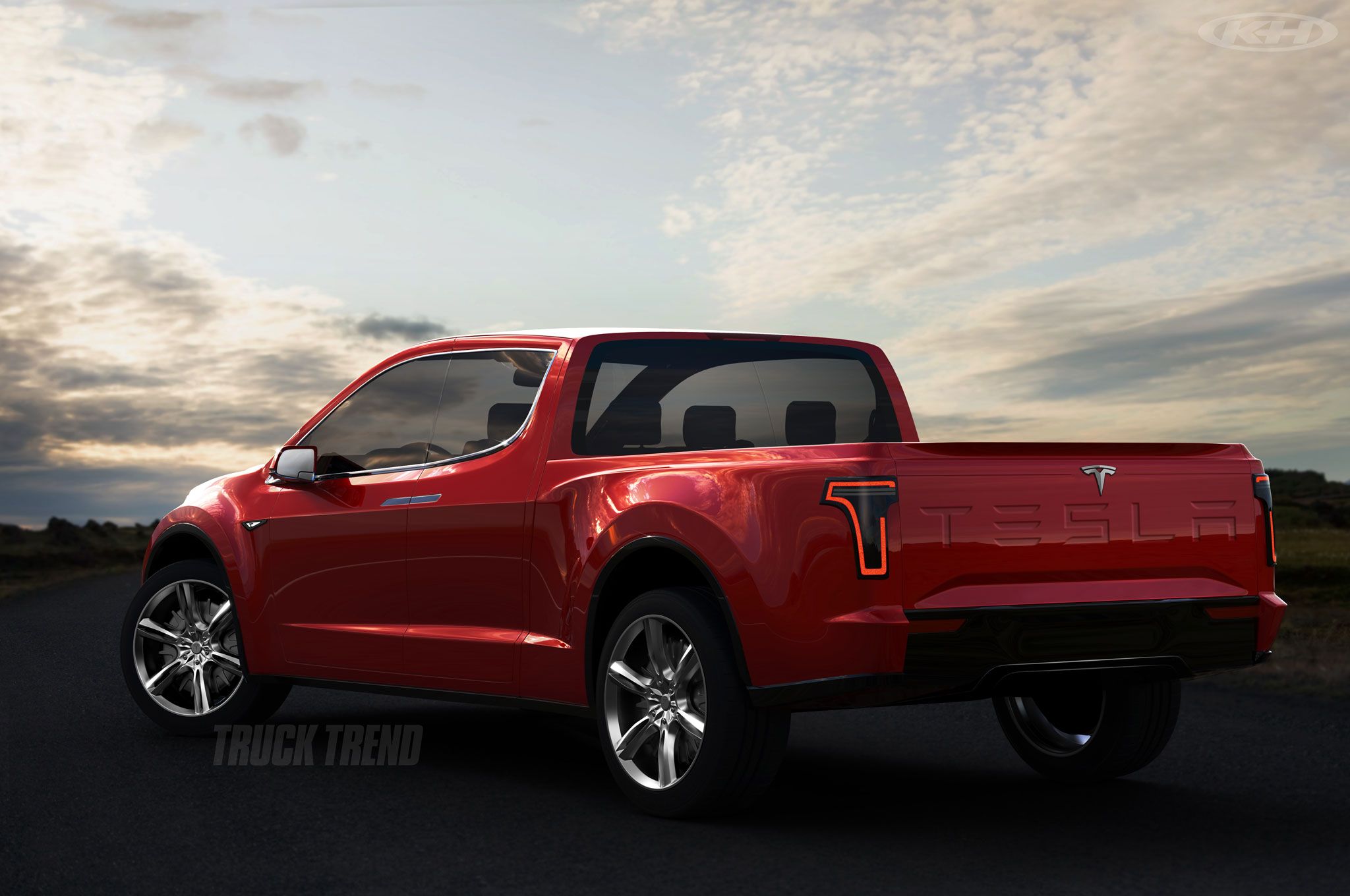 By the time a Tesla pickup truck hits market and the Gigafactory is in full stride, battery pack capacity will likely be upwards of 120 kWh and as high as 160 kWh per pack. The ability to have an add-on battery to further extend power and range isn't out of the question as we outlined as one possible solution for tackling the Tesla 'Semi' conundrum.
A 200 kWh or even 300 kWh pack? Don't laugh. It isn't that far-fetched.
What else?
Tesla's Master Plan – the sequel – envisions a world of sustainable energy generation and accompanying battery-enabled storage solutions. The inevitable Tesla-SolarCity merger will see to it that this isn't just a vision but a plan the company intends to execute on.
So what does this mean for its upcoming pickup truck? Imagine a battery pack add-on that can double as an extended range unit, but also serve as a home or even small-business power solution. A robot-like device akin to Tesla's "snakebot" would detach the additional battery pack and slide it from the truck's bed floor rail system. The battery would then be mounted onto the wall of a garage where it would be charged by a Tesla Energy solar system.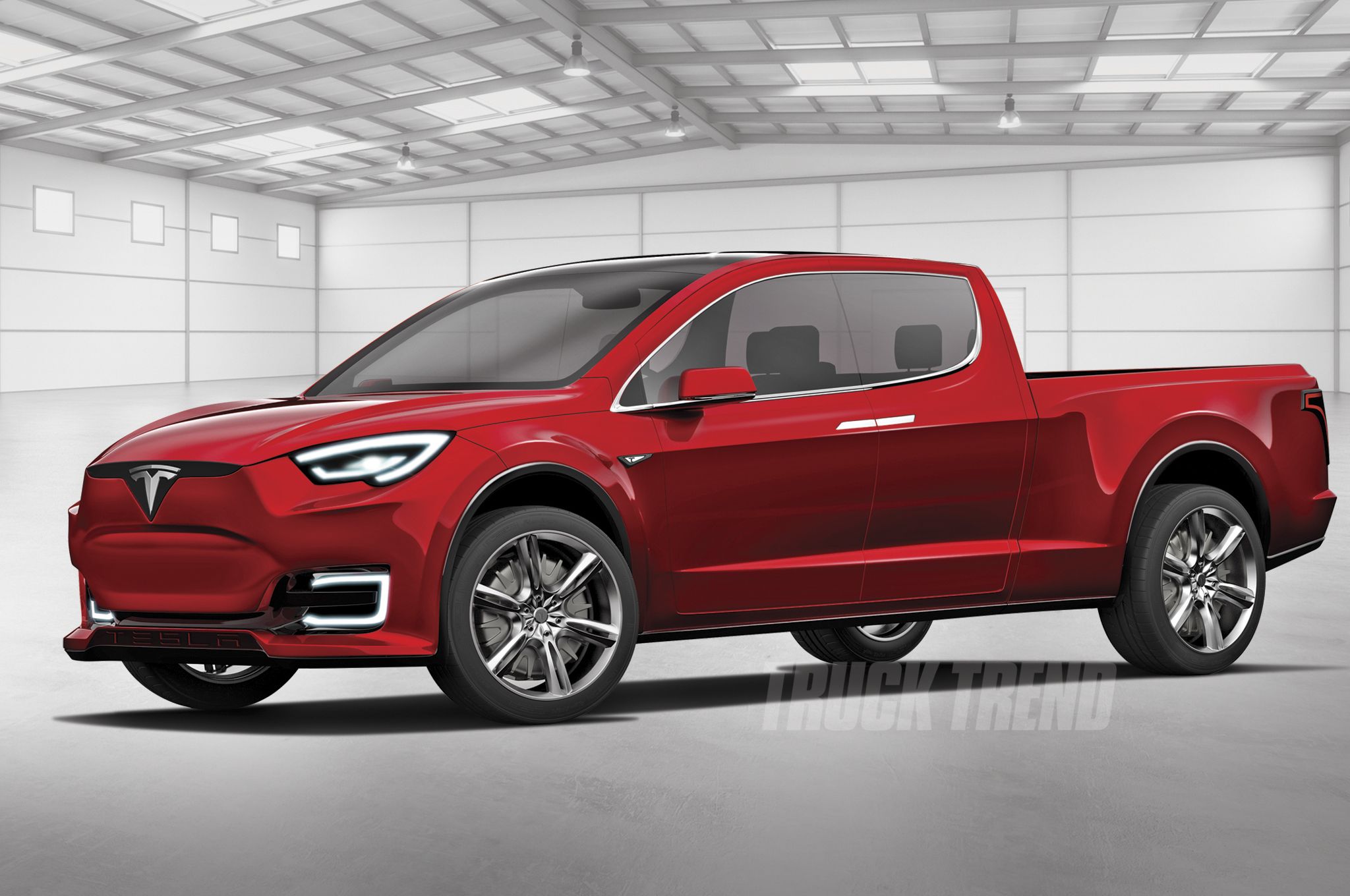 The possibilities are seemingly endless for a Tesla pickup truck. Ideas that may otherwise sound grandiose in nature won't stop the runaway freight train – that is Tesla – from uprooting and transforming the trucking industry as we know it.
Bring it on.
Photo credit: Truck Trend via Kris Horton