Need to type up a quick memo before work? Forgot to eat breakfast before driving to school? In just a few years, driving may be a more hands-off endeavor than ever before if companies like Tesla, Uber, Volvo, Alphabet, General Motors, or Ford have anything to do about it. You could be a passenger in your own self-driving car, weaving in and out of traffic with ease and parallel parking like a pro every time. It seems like most every company even tangentially related to cars is pouring money into the race for autonomy.
The freedom of self-driving cars is still heavily dependent on regulatory whim and technological availability, but some are setting demanding goals in an effort to finish first in that race. Tesla for example, plans to showcase its Full Self-Driving Capability by driving one of its fleet cars from California to New York, without human involvement, by the end of this year. But their competitors are moneyed, motivated and many.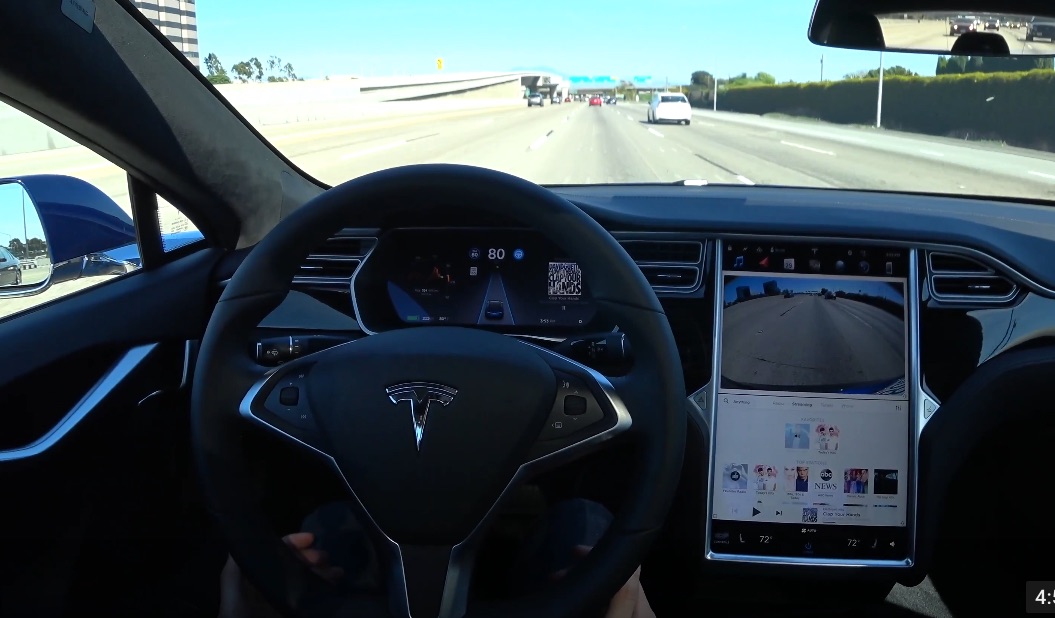 The Self-Driving Battle Arena
For Uber, success in autonomous driving research could be a sweet distraction from the recent troubles of the company. Its self-driving program has been based in Pittsburgh, right next to Carnegie Mellon with its highly regarded robotics program since it began in 2015. Then-CEO Travis Kalanick was determined to stay on top of the industry. "It starts with understand that the world is going to go self-driving and autonomous," Kalanick said in a 2016 interview with Business Insider. "So if that's happening, what would happen if we weren't a part of that future? If we weren't part of the autonomy thing? Then the future passes us by basically, in a very expeditious and efficient way."
Plagued by lawsuits, investigations, and subsequent executive upheaval that saw Kalanick's resignation from the enterprise he founded, Uber is still one of the best places for researchers and engineers to work on their projects. The company has armies of vehicles across the country, vast datasets of information from the millions of miles its cars have covered through its ride-hailing branch, and the money to fund its engineers' work.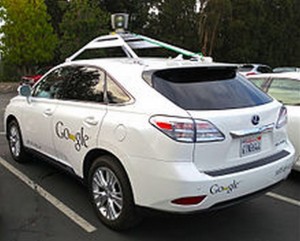 This does not mean that Uber's self-driving program has remained untouched. Waymo, the autonomous car division of Google's parent company, Alphabet, is currently suing Uber over files allegedly by Anthony Levandowski when he moved from Waymo to Uber. According to Reuters, in recent court filings, Waymo has claimed that Uber knew of the stolen intellectual property and even conspired with Levandowski to use it. Uber denies the allegations and actually fired Levandowski on May 30, claiming he had not cooperated with their internal investigation– and probably hoping to win some goodwill from the judge who has already said Waymo had produced a convincing case.
It is unlikely the scandals will affect the decisions of most researchers to stay with the company. As Wired's Aarian Marshall points out, the long timeline of building a safe autonomous car makes engineers less likely to leave at a moment's notice in a period of executive instability. And the branch's position in Pittsburgh rather than Silicon Valley means the roiling news is less sensationalized and the researchers less affected. The ride-sharing company's failure to live up to certain promises, including backing one of Pittsburgh's federal grant proposals or hiring from neighborhoods near its test tracks, have drawn ire from many local activists and politicians, as reported by the New York Times. Even so, it has helped the city break away from its steel past and into a high-tech future.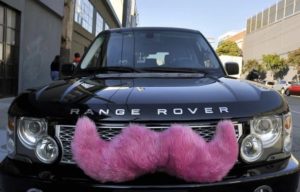 Meanwhile, Uber's main competitor in the ride-sharing industry, Lyft, has been making strides to continue chipping away Uber's monopoly in any field, including self-driving cars, as Uber deals with scandal after scandal. As reported by Recode, Lyft is steadily gaining ground on Uber in terms of the share of ride-hailing app downloads as its ratings in the IOS App Store rise and Uber's falls. This recent shift in market share comes as Waymo and Lyft start a new partnership that will combine Waymo's advanced technology with Lyft's vast amounts of data on people, where and how they drive. "Lyft's vision and commitment to improving the ways cities move with help Waymo's self-driving technology reach more people, in more places," a Waymo spokesperson told Wired. Extending Waymo's dataset beyond the few cities, including Phoenix and Pittsburgh, allows the enterprise to collect the small details of average people's driving habits much faster and accurately than its test drives around Silicon Valley will.
But despite Waymo's eight years of self-driving research, it still has to play catch up to Uber in some regards. Waymo just started testing autonomous trucks earlier this month, while Uber first used a self-driving truck to deliver a shipment last August, advancing its technology quickly after it snatched up the self-driving truck startup Otto—founded by Anthony Levandowski after he left Waymo— in January of 2016. Yet, Waymo has the benefit of its parent company's huge cash reserves and data.
Growing Pains
Tesla is moving its autonomous program forward at an increasingly demanding pace, trying to meet that goal of driving from Los Angeles to New York by the end of this year. It, like Uber, is going through some executive shakeup: after just six months with Tesla, Chris Lattner, Vice President of its Autopilot Software program, left the company after reported tensions with Elon Musk. Tesla explained that the former Apple engineer was not a "good fit." It stands to mention that working under Musk is notoriously a high-pressure gig. According to LinkedIn Insights, the average tenure of a Tesla employee is only 2.2 years, while companies like General Motors keeps its employees for almost 9. But Lattner's exit is just one example of many of talented Tesla self-driving engineers leaving the company or being poached by the competition, like Waymo.
While Autopilot can do many impressive things— change lanes, brake before obstacles, and generally act as a rational human driver— it is far from perfect. The program is still technically in "public beta" testing, and rated by the National Transportation Safety Board as a 2 out of 5 on its scale of autonomy.
The fatal crash of a Model S owner Joshua Brown in May 2016 serves as a good reminder that drivers are cautioned to pay attention and keep their hands on the wheel at all times while using Autopilot. Tesla's driving-assist feature, at the time, could not distinguish the difference between the bright sky and the white truck. Tesla and Autopilot were cleared of responsibility by the NTSB because Brown was given several warnings to take back control of the wheel. But it is a poignant example that Autopilot does not function as a self-driving car and still requires a driver's full attention. After the accident, Tesla was forced to start developing its own hardware for Autopilot. Mobileye, which previously supplied Tesla's image processing chips, ended its partnership in a public spat with Musk.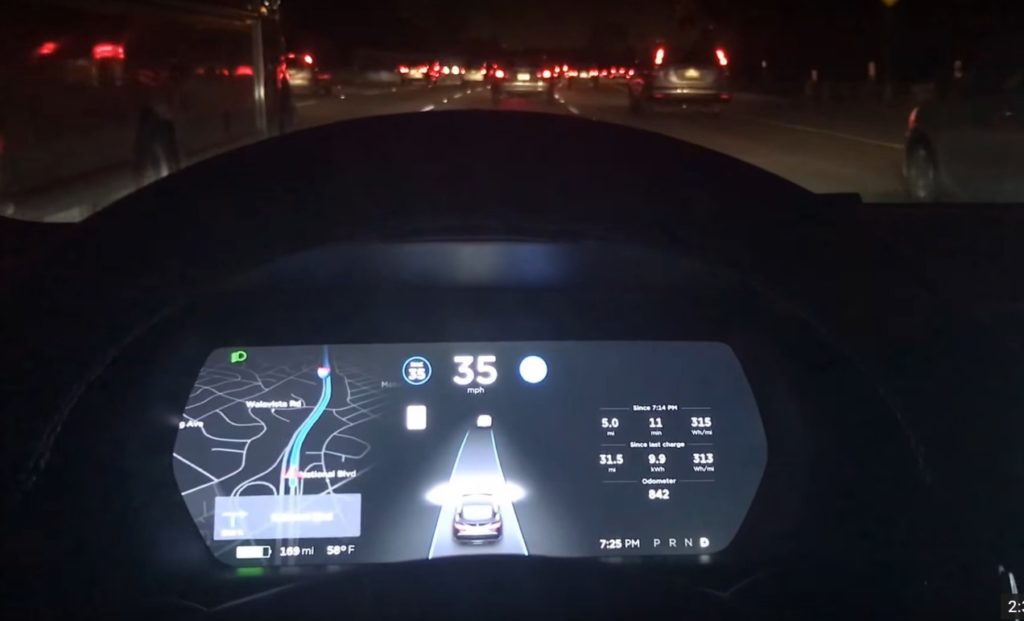 According to Lattner's public resume, the transition to its own hardware presented "many tough challenges" to the Tesla team. Musk commented to shareholders in June that Tesla is "almost there in terms of exceeding the ability" of the original hardware. All of Tesla's vehicles in production, including the upcoming Model 3, have the capability to engage Autopilot (for a price) and the necessary hardware to enable full self-driving someday. Autopilot will continue using the camera-based system that Tesla swears by, even as most of the industry focuses on developing LiDAR technology based on light and lasers.
And while Tesla prefers to work mostly alone, the rest of the industry is also pairing up, making deals, partnerships, and contracts between manufacturers, data giants, and service teams. Musk is taking a move out of Steve Jobs' playbook by vertically integrating everything within the business, from top-to-bottom. Waymo and Honda, Lyft and Waymo, Autoliv and Volvo, Hertz and Apple, Intel and Mobileye, Audi and NVIDIA, and almost every other combination you could think of. Predictions for when the first company will reach the finish line range from within a year to two decades from now. And even if the car is made, there is still the question of if cities and states will allow autonomous vehicles to drive on their streets. The technology is closer than ever, but for now, please keep your eyes on the road.