Tesla's internships for high school graduates at Gigafactory 1 in Sparks, Nevada have been well received due to their mutual benefits for both the company and participants. In Tesla's Manufacturing Development Program, for instance, students develop skills for gainful employment in a future-minded industry while earning educational credits from a local community college, and Tesla gains a potential source for a ready-trained workforce enthusiastic about its mission. These programs also have the benefit of helping Tesla educate the greater community about its overall mission.
At the recent Social Innovation Summit in Los Angeles, entrepreneur consultant Jessica Albo spoke with Chris Reilly, Tesla's lead workforce development and education, about how the company's educational programs provide a direct link to supporting their long-term goals. "When we think about workforce development, we think about it through the same lens as [our sustainability] mission," Reilly explained. "We need to build pipelines that are authentic within our communities at a local level."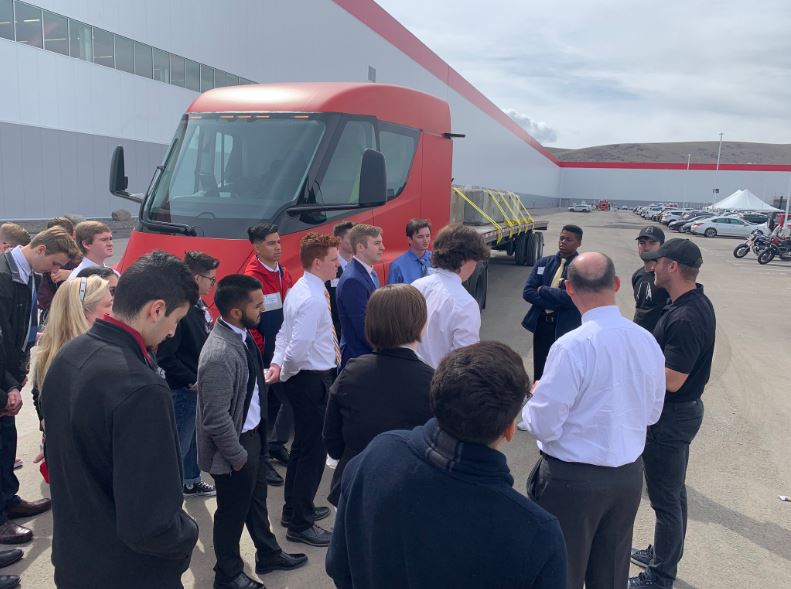 Reilly also detailed how Tesla has many active programs across different areas of their business to develop these pipelines, and how reaching out to schools and school districts has provided an incredible opportunity to do that. "We've had over 3,000 students, teachers and educators through Gigafactory over the past few years, just to look at what type of work is going on there and to better understand Tesla's mission."
Tesla's Manufacturing Development Program is now in its third year after prior years proved successful and valuable for all parties involved. There isn't an employment guarantee at the end of the program, but the mutual benefits gained make the opportunity a win-win. "The thought was: As we grow from a small team out in Northern Nevada to thousands of employees, how do we build sustainable pipelines," Reilly explained to a local reporter during an informational session hosted at Las Vegas High School in January.
In addition to the high school program, Tesla has pledged to donate $37.5 million dollars to Nevada schools as part of a Gigafactory Incentive Deal. An initial grant of $1.5 million for K-12 programs went out last summer to FIRST Nevada, a robotics and STEAM-focused non-profit, and the Robotics Education and Competition Foundation, among other technology-focused educational efforts. In early 2018, Gigafactory 1 hosted local 6th grade students for Introduce a Girl to Engineering Day, an initiative aiming to foster and support the interest of young women in the engineering field.