Tesla's (NASDAQ:TSLA) third-quarter earnings call comes on the heels of an impressive quarter that saw the electric car maker posting $8.771 billion in revenue and $809M GAAP operating income, beating Wall Street's estimates once more. With these results, Tesla has now posted five consecutive profitable quarters.
As revealed in the company's Q3 2020 Update Letter, Tesla currently sits on $5.9 billion in cash. This is despite the company's simultaneous construction of Gigafactory Shanghai, Gigafactory Berlin, and Gigafactory Texas. Impressively enough, Model 3 and Model Y production have reached a run-rate of 500,000 vehicles per year at the Fremont factory. This, together with the facility's capability to produce 90,000 Model S and Model X annually, as well as Gigafactory Shanghai's current 250,000-per-year capacity, allows Tesla to take a definitive step towards a run-rate of 1 million cars per year.
For today's earnings call, Tesla executives are expected to address questions surrounding the company's plans for the coming quarters, particularly its battery cell production strategy. Updates on future projects such as the Cybertruck, Semi, and Roadster may also be mentioned, as well as more details on the third quarter's surprising Tesla Energy results.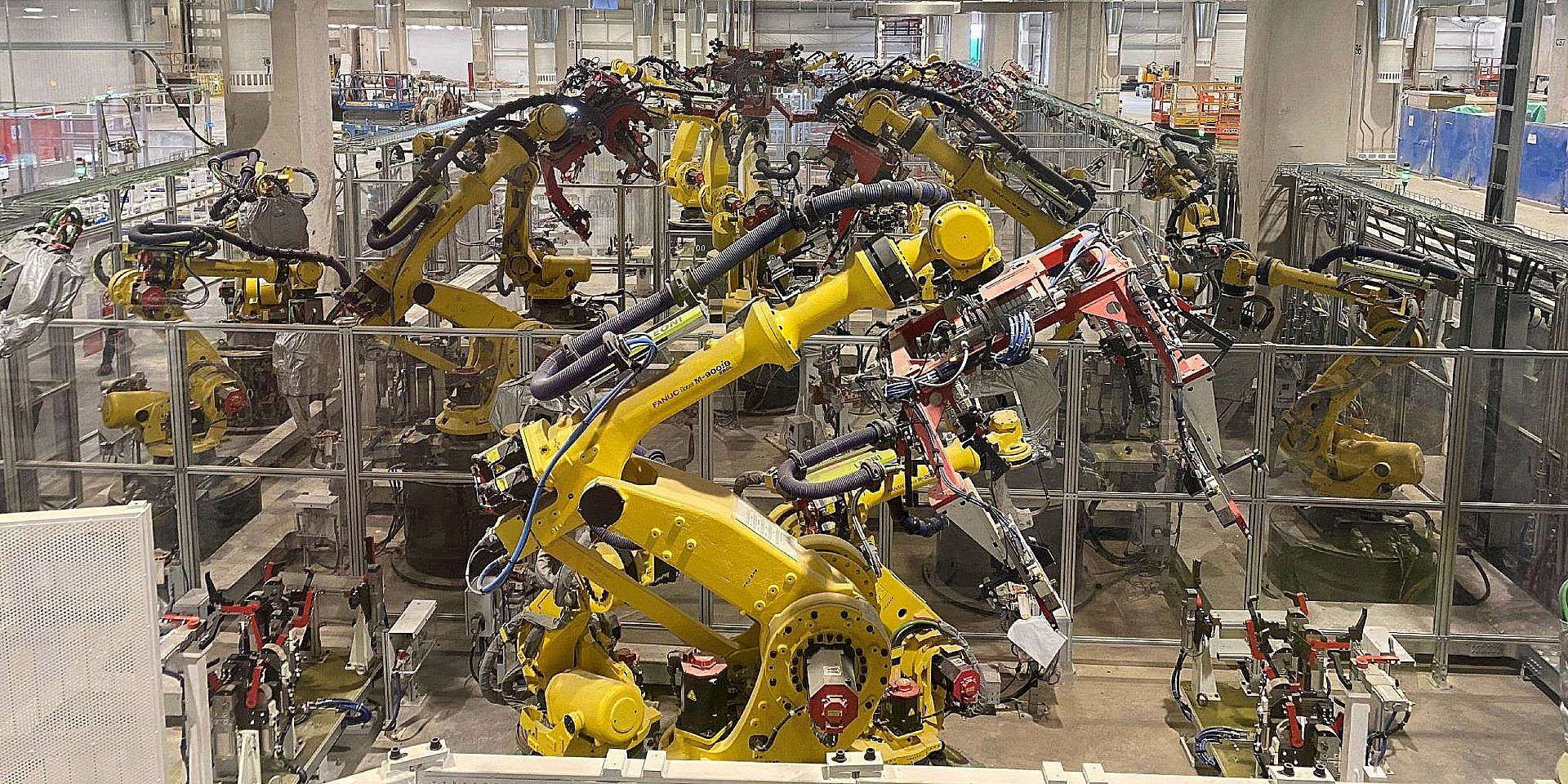 The following are live updates from Tesla's Q3 2020 earnings call. I will be updating this article in real-time, so please keep refreshing the page to view the latest updates on this story. The first entry starts at the bottom of the page.
15:35 PT: And that's it for the Q3 2020 earnings call! Thanks so much for staying with us for yet another live blog. We will see you in the next one.
15:34 PT: Final question from Philippe Houchois from Jefferies, who asks about Tesla's business model for stationary storage. Johnson notes that Tesla is already seeing how energy prices are already seeing benefits from products like the Megapack and Powerwall. Using the hardware and software platform in the form of Autobidder, Tesla Energy has tons of potential.
The analyst also asks about Tesla's skateboard design, which Musk confirmed will be obsolete in the long term. Musk notes that Tesla is looking to make its vehicles kind of like the way a toy car is made, with large casts and few parts. Using batteries as part of the vehicle's structure is used in aircraft and rockets, so this approach would likely work for cars too. With such a strategy, Tesla is literally borrowing from orbital-class rocket design philosophy.
"You wouldn't want to put a box in a box," Musk noted. He did state that the transition away from the skateboard design won't happen overnight, but it is bound to happen.
15:30 PT: Ben Kallo of Baird asks about OEMs and how they can get their act together. Elon notes that there will definitely be other car companies even after the EV age. He notes that Tesla designs and builds so much more of its cars than traditional OEMs. "It's not very adventurous, and all the parts end up looking the same since they go to the same suppliers," he said. "We're probably an order of magnitude more vertically-integrated than other companies," he adds.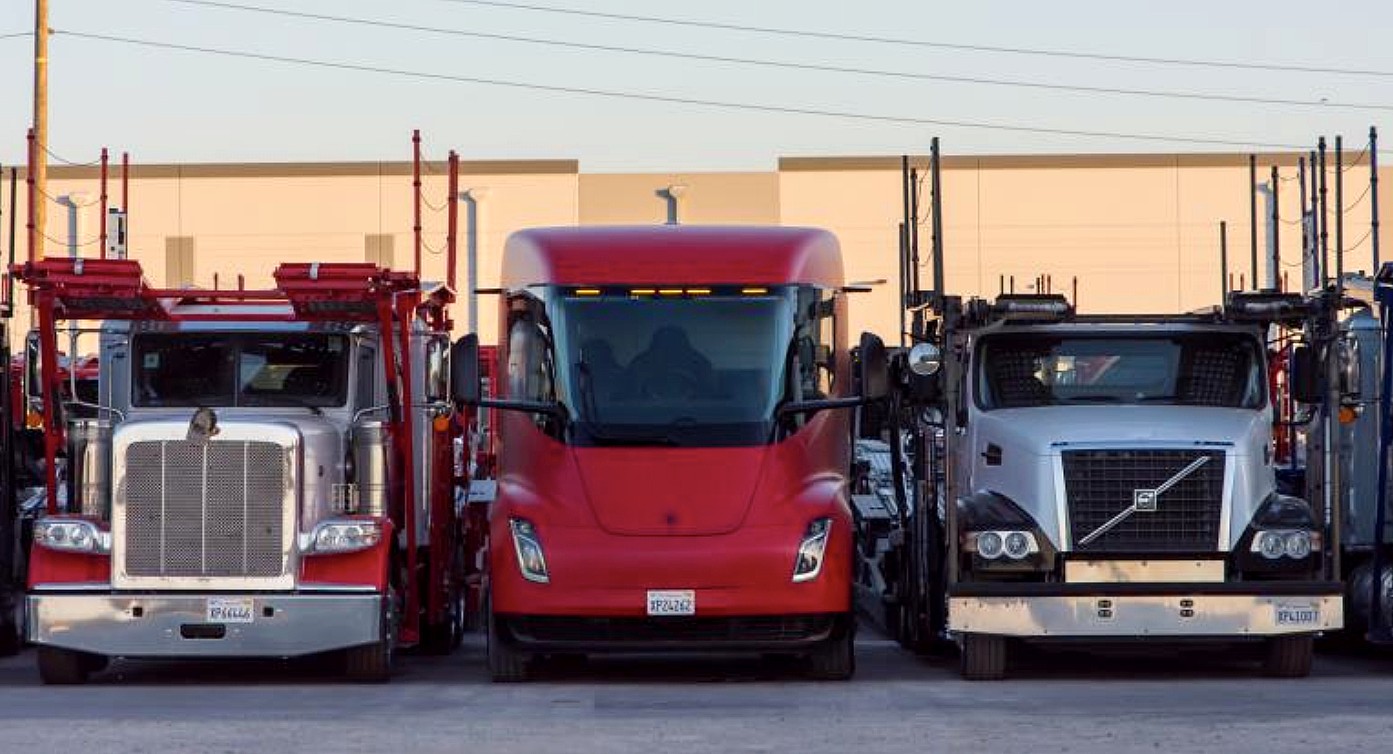 Tesla is working on several parties to ensure that the Semi will have a legitimate charging infrastructure on the vehicle. "We're not working in isolation," Guillen noted.
Musk adds that the Semi consumes about 5-6x the cells of conventional cars. "We need to solve cell constraints," the CEO states. When asked if the Semi and autonomy could be a material business, Musk stated that there is no doubt. Guillen added that the tech that Tesla is putting on the Semi is identical to the tech the company is putting on its other vehicles.
As a follow-up, Levy asked about Tesla's strategy with pricing, especially with regards to Berlin-made vehicles. Kirkhorn explains that this is affected by different factors, though Tesla is trying to move production higher to optimize pricing.
15:20 PT: Pierre Ferragu of New Street Research asks about the Cybertruck and its ramp. Musk notes that he and the Tesla team are working hard on making sure that the Cybertruck will be better than the prototype that was unveiled last year. "We want the car we deliver to be better than the car we unveiled." Musk notes that there are a "lot of small improvements" that have been made to the vehicle, making it better than its already-impressive prototype. "I think it's going to be better than what we showed. It will be made in Austin," he added.
Musk reiterates that the Cybertruck's hard exoskeleton will likely present some challenges with the vehicle's manufacturing. "But nevertheless, "if all goes well, we can do some Cybertruck deliveries towards the end of next year." Musk predicts lots of deliveries in 2022 and the year after.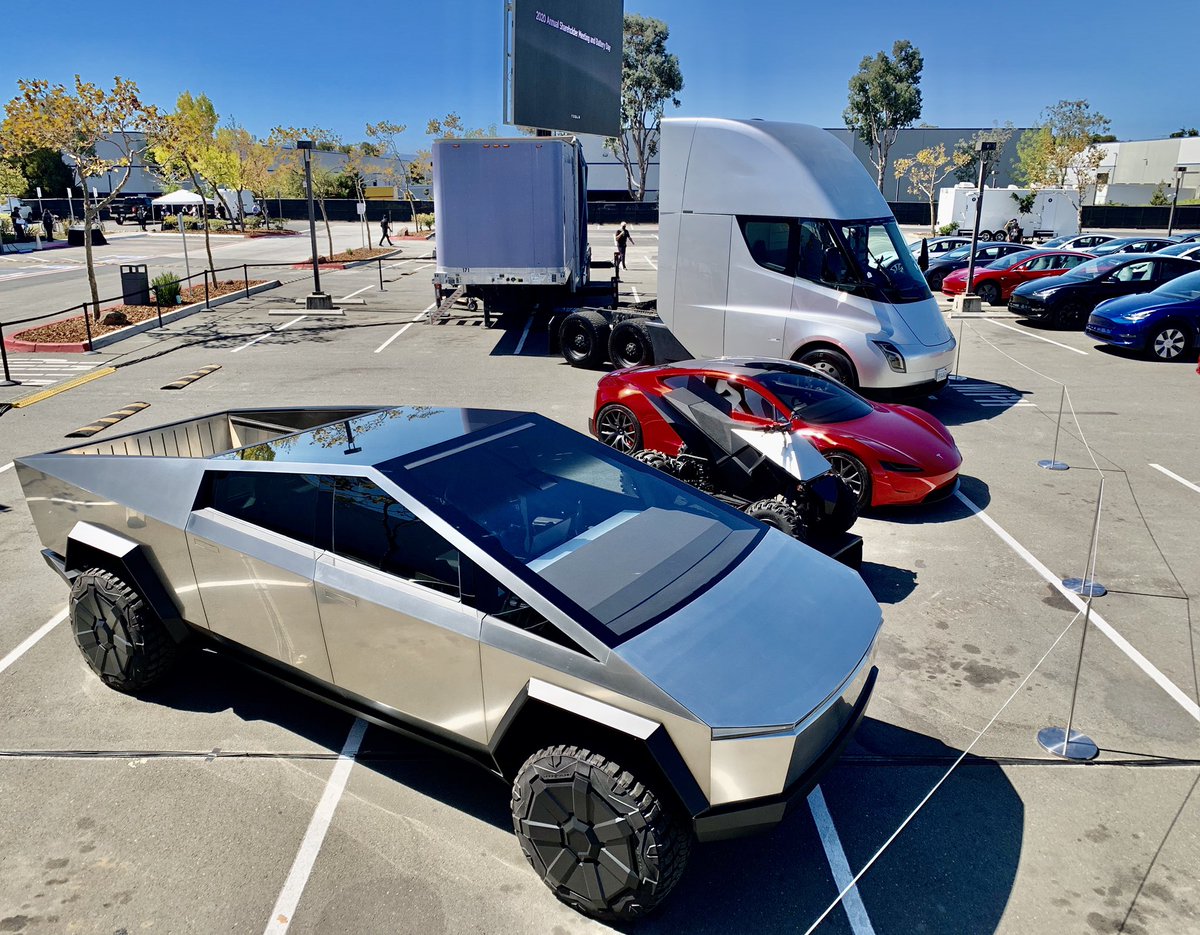 15:15 PT: Colin Rusch of Oppenheimer asks about Tesla's processes and operations/equipment that are coming in-house. Musk notes that Tesla is "absurdly vertically integrated." Tesla literally designs the machine, then the company makes the machine. "We made the machine that made the machine that made the machine. We'd like to outsource less," Musk remarked. "This makes it quite difficult to copy Tesla," he added. Musk admits that he's not sure if insane vertical integration is a smart move, but so far, it appears that it is.
Musk is then asked about Tesla's balance sheet, and how the company is looking to operate in the near future. "We're trying to spend money at the fastest rate without wasting any of it," Musk noted.
15:10 PT: Analyst questions begin. Wolfe Research is up first, asking about the targets that were announced during Battery Day. Elon noted that it's difficult to predict Tesla's actual output, but 20 million vehicles is a good number, representing 1% of the vehicles that are produced this year. Tesla has a mission to accelerate the advent of sustainability after all, and it needs volume to do that.
When asked about Tesla's cell production, Musk noted that Tesla could and will change all aspects of the company's battery cells. "We will change all aspects of the cell," he said. Tesla will be exploring varying chemistries for its batteries over time. This is classic Tesla, in a way, as the electric car maker is still showing its tendency to continuously innovate.
15:05 PT: Elon highlights why making Tesla's cars affordable is pivotal. "All of these margins will look comically small when you factor in Autonomy," Musk said. Adding to the CEO's statement, Kirkhorn stated that Tesla is moving full speed ahead with as much volume as possible. He adds that Tesla has grown volume and margins even with all the price reductions of Tesla's vehicle lineup. In addition to reducing costs, the cars get better, and this becomes a reason for more consumers to purchase the company's cars.
15:00 PT: A question from an institutional investor is brought up about Tesla's HVAC plan, especially in light of the Model Y's heat pump. Drew Baglino notes that the Model Y's heat pump does provide Tesla with some background in this sense, and Elon Musk noted that the company has tech that should allow for home products to be developed.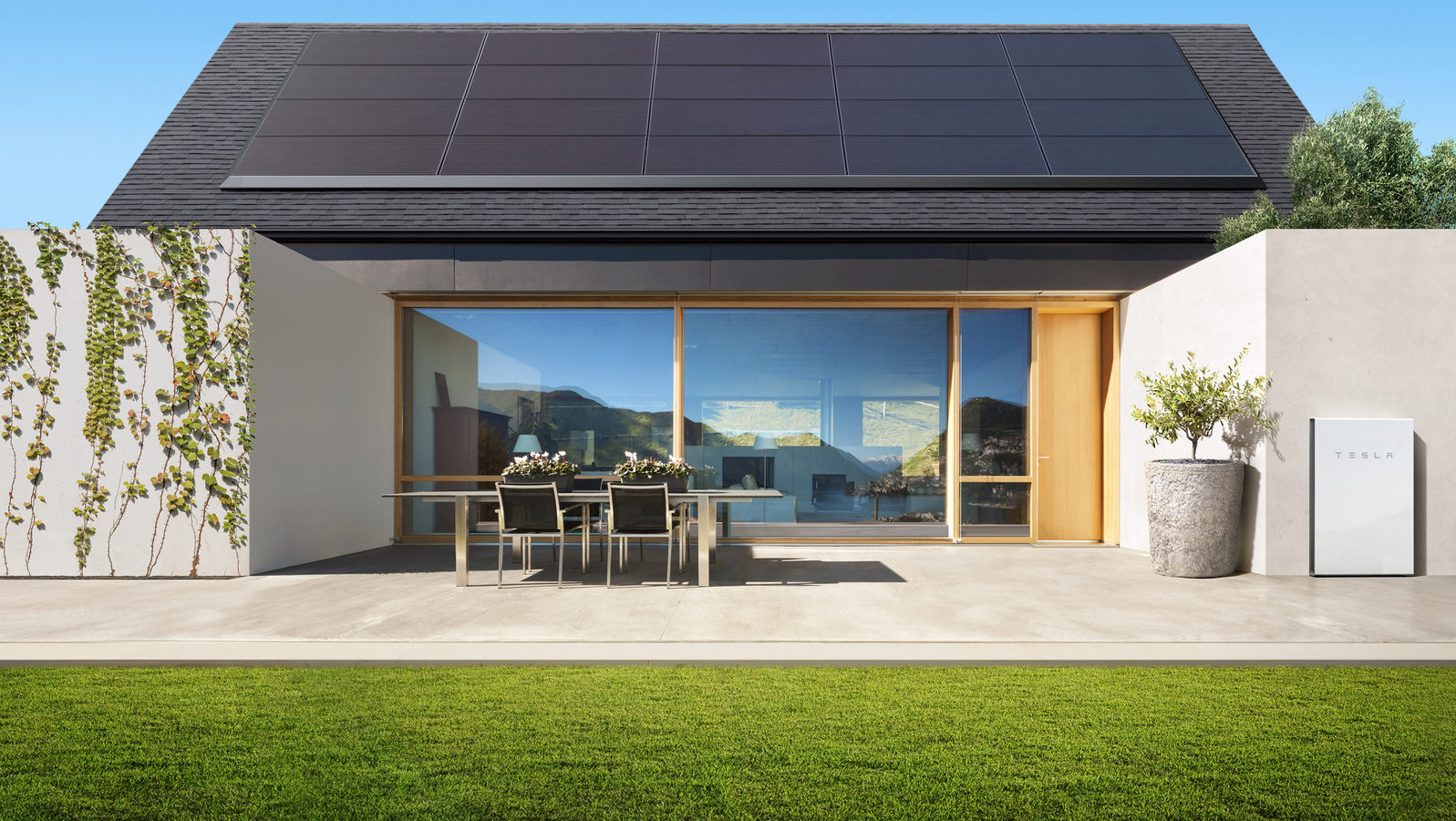 14:58 PT: Shareholder questions begin with a question about the company's 4680 cells and if they will be produced at the same time as vehicle ramp in Berlin, which Drew Baglino confirms will indeed be the case. As for the idea of FSD being carried over from one vehicle to the next, Elon Musk noted that Tesla will "give it some thought."
An inquiry about Solar Roof installation constraints was also asked. According to Johnson, the main constraint today lies in the installers themselves. It is pertinent for Tesla to ensure that the Solar Roof is easy to install, and so far, the response from third-party installers have been positive. Elon Musk notes that Solar Roof's true potential would likely be very evident next year.
In response to a question about the idea of one of Tesla's businesses spinning off into its own company, Musk discusses how Tesla is essentially a series of startups. "Every major product line is a startup. Every big new plant is a startup. And frankly, sometimes we have to learn a lesson a few times before it sinks in," Musk remarked. He also noted that "Tesla is not dependent on enterprise software," implying that Tesla develops all of its operational software internally.
No plans to spin anything out yet though. "It just adds complexity," Musk said.
14:50 PT: RJ Johnson of Tesla Energy takes the stage. He discusses how Tesla Energy is ramping. "We have more demand than supply through 2021," he said. Megapack is seeing more demand over the following year. He notes that as costs go lower, sustainable technologies are poised to replace fossil fuel-powered solutions. Other Tesla Energy products such as Autobidder and Powerwall continue to find more adoption as well.
Solar Roof is exciting as the company is gaining more experience in installing the product quickly. Solar Roof installation's record now stands at 1.5 days.
14:45 PT: To conclude, Musk thanks Tesla's employees and suppliers. He also extends thanks to investors who have stuck with the company through thick and thin. "I've never felt more optimistic about Tesla than I do today," Musk said.
Zach Kirkhorn takes the stage. He mentions how Tesla now has five profitable quarter. The company's regulatory credit sales continue to be strong. And despite expenses being higher due to Elon Musk's payout from his compensation plan, the company was able to keep its numbers strong just the same. Manufacturing and operational costs continue to decrease, as per the CFO.
14:41 PT: The CEO also highlights that the Autopilot rewrite is a generalized approach to FSD, meaning that there are no specialized sensors needed for the vehicles to operate themselves.
In terms of capacity, Elon mentions the expansion of Gigafactory Shanghai, Gigafactory Berlin, and Gigafactory Texas. "We're making progress on three major factories," he said, adding that "always impressed by how much the Tesla China team makes." Musk also notes that Giga Berlin, due to the ramp of new technology, the production of the facility will start slow, and then ramp to greater outputs over time. Giga Berlin could take about 12-24 months to reach full production capacity.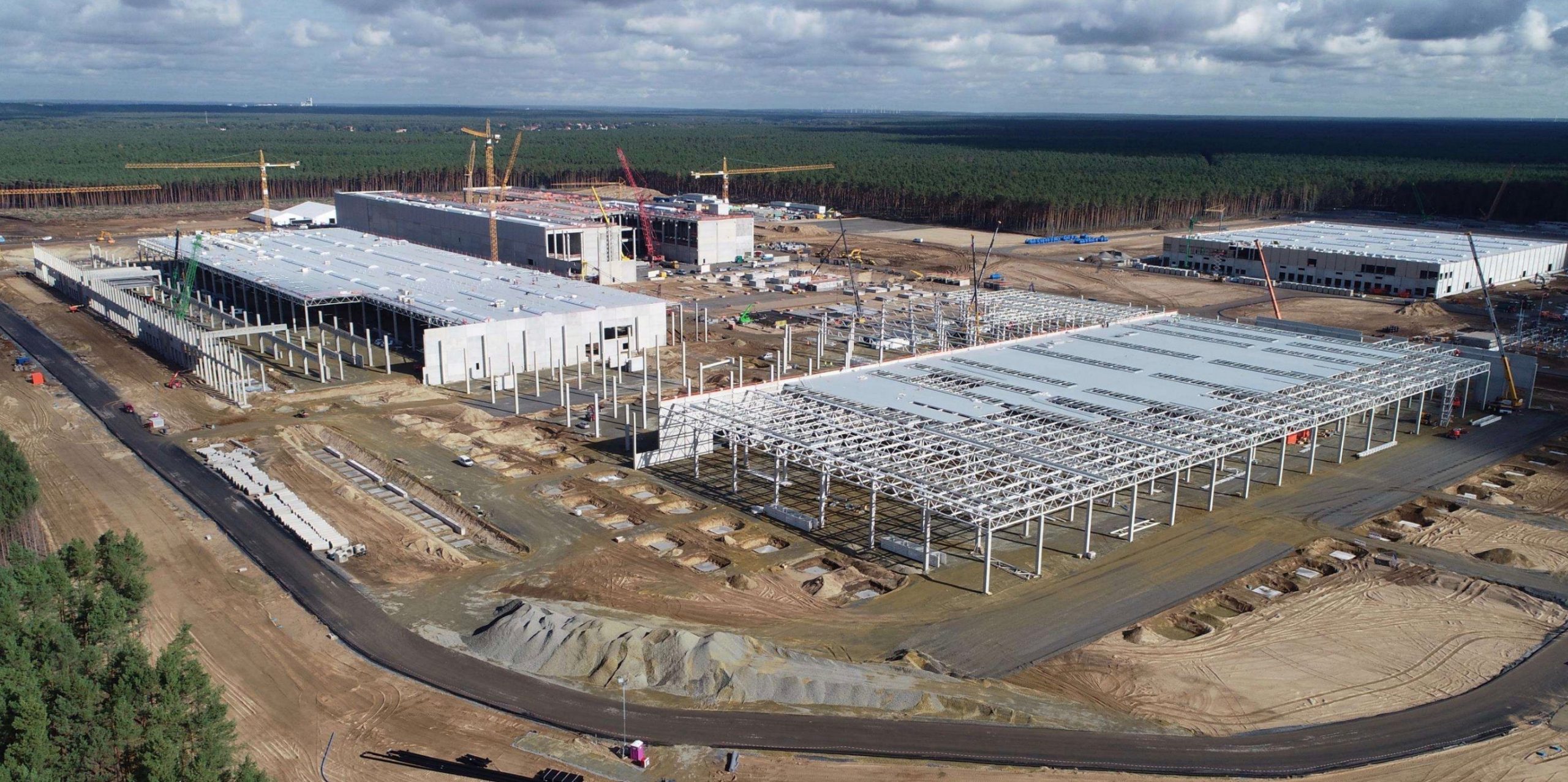 14:36 PT: Elon talks about how Q3 is a record quarter for Tesla. Full Stop. "Q3 was our best quarter in history," he said. The CEO also discusses Battery Day, the culmination of years' worth of work by the company. Musk notes that in a few years, batteries could cost half as much with cheaper production costs.
Musk also discusses updates to the rollout of Full Self-Driving. He specifically extends his thanks to the Autopilot team, which has been working like crazy to release the highly-anticipated rewrite. Musk states that the Autopilot rewrite could roll out to more drivers this weekend, with wide release by the end of the year.
14:34 PT: And we're off! Tesla Investor Relations' Martin Viecha takes the floor. Just like previous calls, CEO Elon Musk and CFO Zachary Kirkhorn are present, as well as other Tesla executives. Here's Elon's opening remarks.
14:32 PT: Then again, Tesla posted $809M GAAP operating income in Q3. That's more than enough to justify a little delay, I guess.
14:30 PT: And… It's starting! Here we go, folks… Wait, scratch that. It's back to classical music.
14:25 PT: I gotta admit, this classical music is getting more and more relaxing by the quarter.
14:20 PT: It is time once more for Tesla's quarterly earnings report! This makes five consecutive profitable quarters for Tesla now, which is something that definitely did not seem to be on the horizon in early 2019. Back then, it seemed like TSLA was the punching bag of every bear and critic out there. But since Q3 2019, things have changed, a whole lot. Needless to say, this earnings call will definitely be interesting.