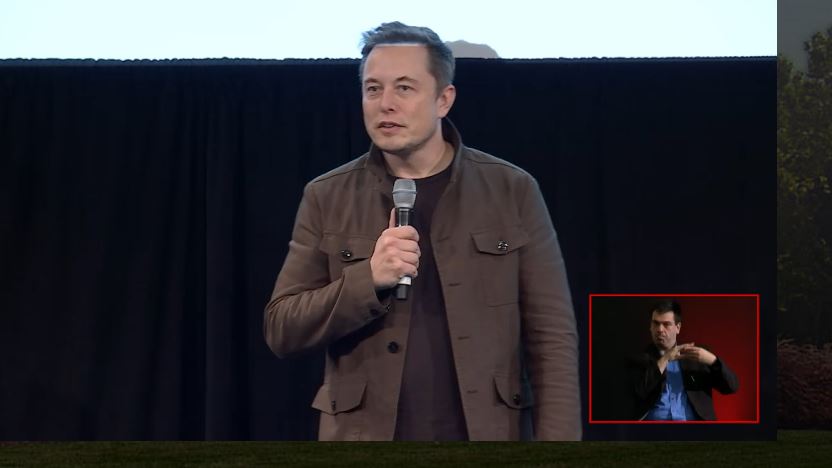 During Tuesday's Tesla Motors annual shareholder meeting at the Computer History Museum in Mountain View, Calif., Elon Musk told the audience that he takes full responsibility for the spate of quality control issues that have afflicted the Model X since it was first introduced last September. Customers have complained long and loud about numerous issues, from trim pieces that fall off to touchscreens that crash repeatedly. But the majority of the complaints center on the falcon wing doors that define the car.
The doors often fail to operate correctly. Frequently they won't close properly. Sometimes they won't open at all. Musk blamed himself for the problems, using the word "hubris" several times during his remarks. "I particularly need to fault myself for … putting too much technology all at once into a product. We have these great ideas. The smart move would have been to table those for version 2 or version 3."
"The software that controls the Model X and the operation of the doors has been incredibly difficult to refine," Musk admitted. "I think we're almost there in making the doors useful." He went on to tell the audience, "Digging ourselves out of the hole has been quite, quite hard. I think with the software release that's going out shortly and then the other one that's going out in a month or so, I think finally we'll be at a point where the doors will be better than normal doors as opposed to worse."
We had a chance to test the latest Model X v7.1 software update which opens and closes all the doors simultaneously with one touch of a button.
Tesla has turned the corner, Musk says.
"If you order a Model X now, or soon, trust me, you will love the doors, because the software will actually be right."
Some may quibble that the software should have been right from the beginning, but Musk's willingness to take responsibility and solve problems rather than hide from them is a quality executives at other car companies would do well to emulate.