Tesla's (NASDAQ:TSLA) first-quarter earnings call comes on the heels of a surprisingly powerful quarter that saw the electric car maker posting $5.985 billion in revenue and an earnings per share of $1.24, beating Wall Street's estimates.
As revealed in the company's Q1 2020 Update Letter, Tesla currently sits on $8.1 billion in cash, which should help the company weather the effects of the coronavirus pandemic. Tesla Model Y production has also outpaced the initial ramp of the Made-in-China Model 3. This is a notable feat considering the fact that Tesla China's Model 3 ramp is already far quicker than the company's push for the sedan in Fremont.
For today's earnings call, Tesla executives are expected to address questions surrounding the company's plans for the coming quarters, especially amidst the effects of the pandemic. Updates on future projects such as the Cybertruck, Semi, and Roadster may also be mentioned, as well as more details on future Tesla Energy projects.
The following are live updates from Tesla's Q1 2020 earnings call. I will be updating this article in real-time, so please keep refreshing the page to view the latest updates on this story. The first entry starts at the bottom of the page.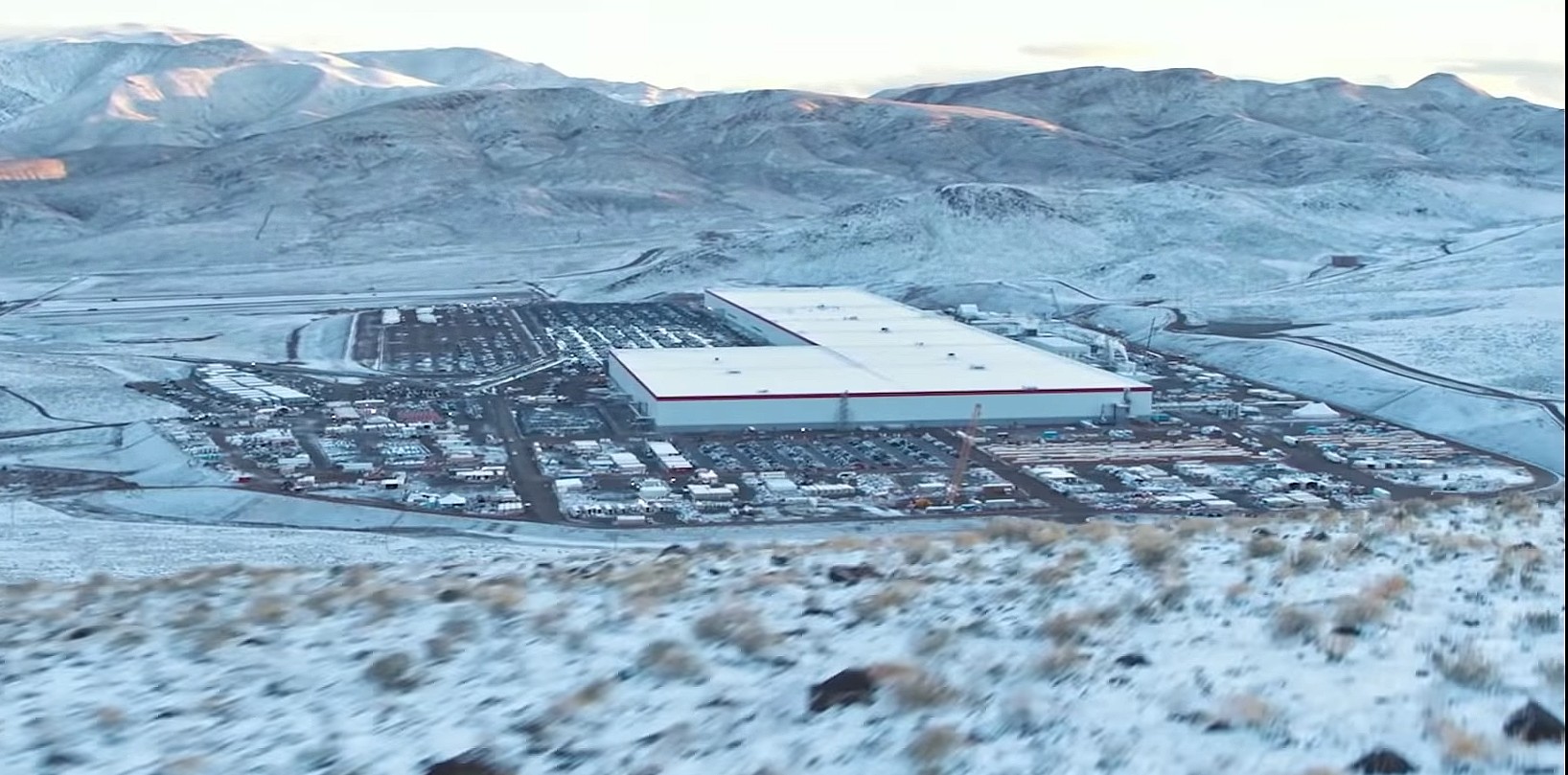 16:36 PT – And that's a wrap everyone! This earnings call got a bit intense thanks to Elon's COVID-19 comments, but otherwise, it continued to emphasize that Tesla is well on its way towards optimizing its operations, from its production to the deployment of its new products to consumers.
16:35 PT – Pierre Ferragu from New Street Research asks for an update on Tesla's gross margins. Kirkhorn stated that when Tesla looks at margins, credits are included. Shutdown inefficiencies in Fremont and Shanghai weighed down Tesla's margins as well. The CFO did note that Tesla saw strength in gross margins across the board despite lower volumes.
Ferragu follows up with a question on energy storage and how demand is always outstripping supply. As with other battery questions asked during this earnings call, VP of Technology Drew Baglino noted that this inquiry will be addressed on Battery Day.
16:30 PT – Gene Munster from Loup Ventures asks about the Tesla Network and the company's Robotaxi strategy. Elon states that much testing is needed for such capabilities to be rolled out. Musk discusses how Tesla rolls out its new Autopilot and FSD functionalities. He emphasized that each feature passes through several stages, from simulation to EAP to wide release.
Musk did state that he hopes full functionality of FSD will be released by the end of the year. After this point, it's just a matter of refining the system. Initial Robotaxi services will likely start with human drivers to supervise the vehicles. But with more data, Tesla can propose a fully-autonomous ride-hailing service to regulators. Musk hopes to accomplish this to some degree next year.
16:20 PT – Ben Kallo of Baird takes the stage. He asks about Tesla's cell strategy. The answer? Tesla does not have one specific model, though details of this would be discussed on Battery Day.
16:10 PT – Adam Jonas of Morgan Stanley takes the stage. He asks about updates on Tesla's liquidity this April. CFO Kirkhorn stated that he doesn't have much color to add, though he emphasized that Tesla has over $8 billion in cash. He also reiterated that Tesla has more inventory now due to the effects of the pandemic.
Elon did admit that he is a bit worried about the Fremont factory's ongoing shutdown. He reiterates his recent controversial points on Twitter, criticizing the ongoing lockdown procedures in the Bay Area. He did state that it is not only Tesla that is at risk with the ongoing shutdown, as other companies are also in crisis now.
When asked about his message to lawmakers on how to handle the C-19 crisis, Musk stated that he believes people should be allowed to leave their homes. He does this with a number of choice words. These will be very controversial statements.
16:06 PT – Now for a question about Tesla's plan to move into the residential HVAC business. Musk noted that Tesla actually does this well already with the Model S and Model X, since both vehicles have hospital-grade filters. He also mentioned that Tesla's HVAC could be all-in-one water creator, hot water heater, and HVAC rolled into one device.
Musk also reiterated the demand for the company's battery storage solutions. He stated that Tesla has enough demand for its battery storage systems, at least for 2020.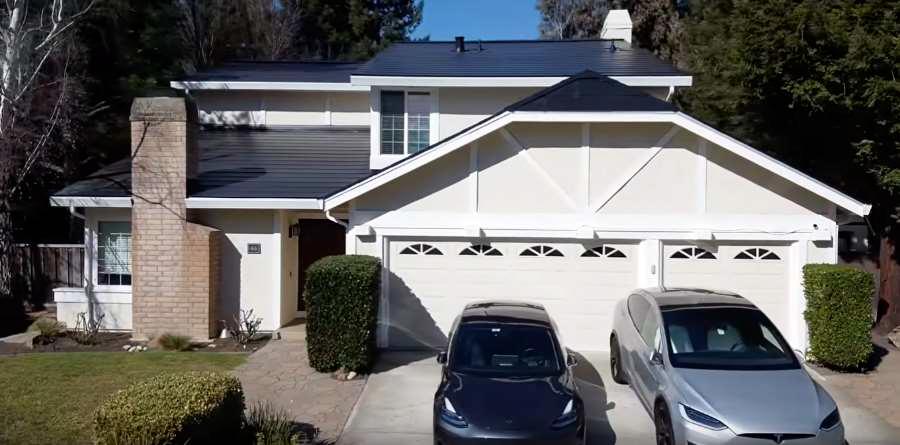 16:00 PT – Next up is the Solar Roof ramp and forecasts for 2021. Elon noted that before COVID-19 shut everything down, Tesla's Solar Roof ramp was actually seeing a lot of momentum. He remains optimistic about the flagship product nonetheless.  "I'm confident that maybe by the end of the year, we may be installing about a thousand a week," Musk said.
"Demand is good, production is good. The hold up is the installation," Musk stated, stating that installing the Solar Roof is the hard part, with 1,000 teams installing 1,000 roofs per week.
16:00 PT – Retail investors' questions from Say are up. Next Giga announcement? Elon says that it will happen within the next three months. He did state that the next Gigafactory will be in the United States. That's the Cybertruck facility. Perhaps that facility will also produce the Semi? It makes sense considering that Fremont is already at full capacity with Model S, 3, X, and Y.
15:55 PT – Ah, the Battery Day question. Elon states that there will be many exciting news to tell on Battery Day. It will likely be one of the most exciting days in Tesla's history, Musk stated. The event will likely be held around the third week of May.
As for FSD commercialization, Kirkhorn explained that in North America, Tesla takes about half of the $7,000 FSD cost for revenue while the other half is dedicated for more feature development. Deferred revenue from autopilot a little over $600M as well. Musk notes that there is a tremendous untapped potential for Autopilot and FSD as in-app purchases as well. It looks like the subscription model is indeed happening, at least for existing customers.
15:53 PT – Now it's the COVID-19 question and how Tesla will come out of the experience. Musk states that Tesla is focusing on investing in improving and developing its products. There is an uncertainty, and there is a bumpy road, but "long-term prospects are extremely good," Musk noted. Kirkhorn stated that Tesla's digital nature actually deals with the pandemic situation well, with touchless deliveries and other similar initiatives. "For most people, they would rather go to the dentist than to buy a car… For Tesla, it's as easy as ordering something from Apple's app store or Amazon," he said.
15:50 PT – Next question is China's subsidies, which the MIC Model 3 does not meet today. Elon announced that Tesla China will be reducing the price of the Standard Range Model 3, allowing the vehicle to meet the requirements of the government's subsidies. Kirkhorn adds that the cost of producing the vehicle in Shanghai is already lower than the costs of production in Fremont, and there are still opportunities to optimize this further.
15:48 PT – Questions from Say begin. First off is the possibility of FSD subscriptions. Elon states that it makes sense to buy FSD an investment in the future, and Tesla is confident of its long-term value. Kirkhorn agreed, though he stated that a subscription model can allow owners to spread out the expenses for such an option. "Our goal is to do the best thing for customers," Musk said.
15:45 PT – CFO Zach Kirkhorn takes the stage. He begins by highlighting how the Model Y started with profitability, something that has not been accomplished in the past. Kirkhorn stated that Tesla did not see much effects from the expiration of the federal regulatory credits. Model 3 production in China is going well too.
That being said, Kirkhorn mentioned that Tesla did meet some headwinds. Production inefficiencies still happened, such as with the ramp of Solar Roof V3. The CFO added that Model Y in Shanghai and Berlin are on track, and for now, Gigafactory 3 remains the one factory that is still operating fully.

15:40 PT – Musk also touched on the Model Y's two-piece casting design, which will make production more optimized while saving weight and cost. He also mentioned the introduction of the Model Y's heat pump, which helps the Model Y maintain its industry-leading range despite being larger than the Model 3. Musk also stated that the reception to the Model Y from customers has been "universally positive."
In conclusion, Tesla will be continuing Model Y production at full speed in Fremont, Shanghai, and when it's ready, Berlin. Musk lightly remarked that this is a forward-looking statement, though he stated that by next year, he believes Tesla can have a capacity of 1 million cars per year.
15:35 PT – Elon Musk states that Tesla was able to make a profit despite the ongoing headwinds in the market and a seasonally soft quarter. Model Y production in Fremont in Q1 was faster than the first two quarters of Model 3 production. The Y is also profitable from launch, something that has not happened before.
Elon also touched on Tesla's Traffic Light and Stop Sign Control feature. He is very optimistic, stating that the feature is growing at a rapid rate. Each use of the feature trains Tesla's Neural Net further. "I feel extremely confident that it will be possible to do a drive from your home to your office with minimal interventions by the end of the year," Musk said.
Musk also spoke about the Model S and Model X range increases. Musk stated that the real Model S test was 400 miles, but the vehicle ended up losing 2% of its range before it was tested. "The true range of the Model S for the past two months is 400 miles. We're not stopping now," Musk added.
15:33 PT – Senior investor relations officer Martin Viecha takes the floor. Elon Musk and Zachary Kirkhorn are present. Elon Musk takes the stage with his opening remarks.
15:30 PT – And the call begins, though Tesla seems to be a bit delayed. I'm strangely wondering if the call will be held using Skype or Zoom due to social distancing rules. That would make this earnings call extra interesting.
15:25 PT – T-5 minutes until the earnings call is scheduled to begin. Now it's just a matter of seeing if Tesla will start in Elon Time V1.0 or Elon Time V2.0.
15:15 PT – It is time once more for Tesla's quarterly earnings report! It's pretty amazing that they were able to end the first quarter with a profit. Imagine that. A profit. In the first quarter. With some of it being under a literal global pandemic. The Q1 2020 Update Letter is full of interesting details. Fasten your seatbelts, everyone. This will be very interesting.
Tesla $TSLA Q1 2020 results: Beats on revenue, Model Y sets historic profit on launch https://t.co/0Z5Ym5t4eh

— TESLARATI (@Teslarati) April 29, 2020