Elon Musk's The Boring Company has received approval to dig a 2-mile test tunnel beneath city streets in Hawthorne, California.
In a 4-1 vote among city leaders, Hawthorne's City Council  gave The Boring Company the green light to build an underground test track along 120th street, north of SpaceX headquarters and Tesla's Design Center.
The tunnel will be an extension to the existing tunnel entrance that's located across the street from SpaceX headquarters and along Crenshaw Blvd. This is the same location where Musk's first car elevator prototype is being tested. The serial tech entrepreneur demonstrated its abilities through an Instagram post in July, showing a Tesla Model S being lowered into a would-be electric skate and Hyperloop-capable tunnel.
The Boring Company will repurpose a tunnel-boring machine that was once used for digging sewage lines in San Francisco, according to SpaceX's Brett Horton, senior director of facilities and construction, who also oversees The Boring Company project. Horton notes that construction of the 2-mile long test track will be undetectable because of the tunnel depth, which is expected to reach 44-feet below ground and well beneath underground utilities.
"You don't see it, don't hear it, and certainly don't feel it," said Horton. "Everything happens underground, we won't have construction crews walking down the street. We won't have excavators."
Horton notes that the team will closely monitor impact of the tunneling and immediately cease work if the surface ground subsides more than a half-inch.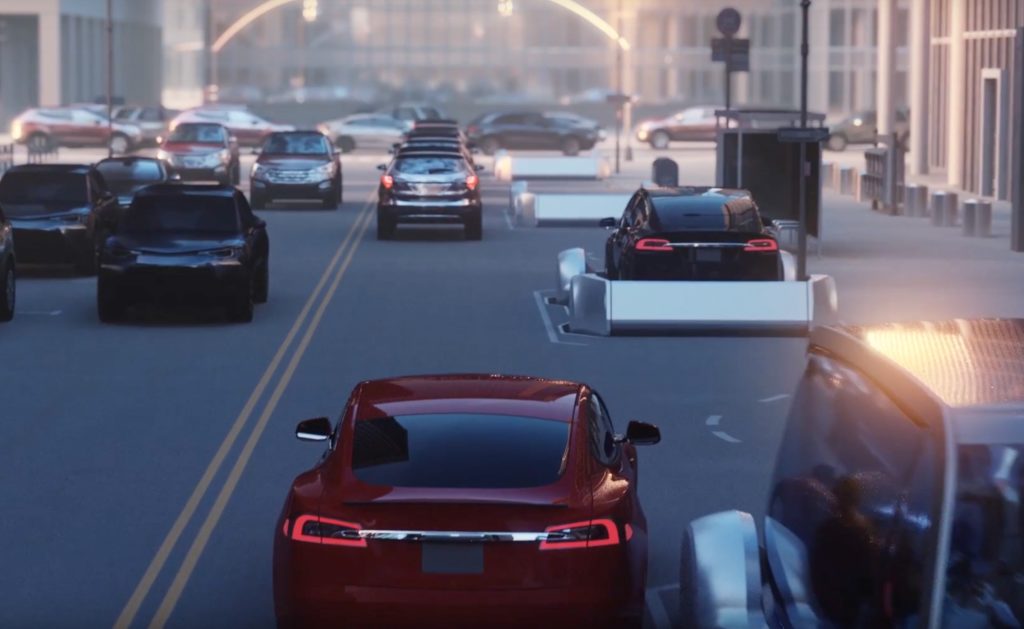 In regards to what the tunnel will be used for when complete? The company expects to test an electric skate prototype within the eventual 13.5 foot diameter tunnel, while the actual digging portion of the project will serve as a test bed for improving technology on its tunnel-boring machine.
"The test tunnel project would involve SpaceX engineers repeatedly testing personal vehicle types suitable for placement on the skates; refinement of the design and technology; and general data collection on performance, durability, and application," said the Boring Company in its documents submitted to the city council.
Ahead of SpaceX's crowning of the fastest Hyperloop pod, and Musk's reinvigorated interest in building his own Hyperloop, Boring Co.'s latest project is certainly seen as a stepping-stone towards the build-out of a nationwide underground transportation network.
For sure. First set of tunnels are to alleviate greater LA urban congestion. Will start NY-DC in parallel. Then prob LA-SF and a TX loop.

— Elon Musk (@elonmusk) July 20, 2017