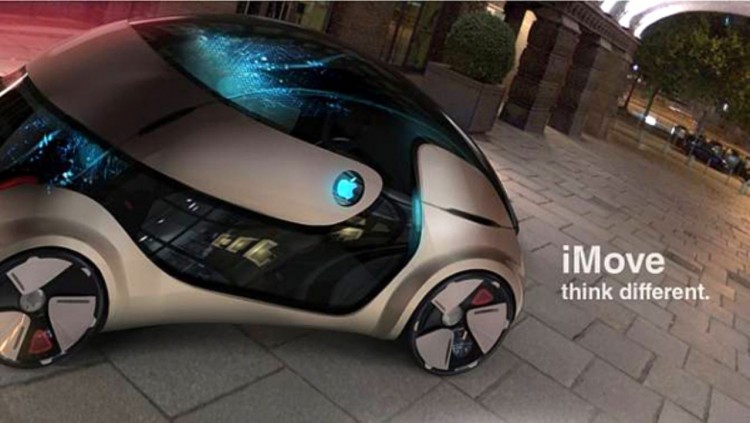 It seems like everyone with a socket set and needle nose pliers is building an all new, groundbreaking, game-changing electric car these days. You can't pick up a newspaper without hearing of a new electric car start-up in China, Taiwan, Korea, or Malaysia. Here in the States, Apple and Google are all known to be working on some kind of new car to eventually join the ranks of Tesla, although with the culture of secrecy that surrounds all these companies, getting any hard information is next to impossible.
Is Apple luring critical employees from Tesla? According to a report in Business Insider, Apple has hired so many top people from Tesla that it is having a negative impact on Tesla's ability to get new products to market on time. Back in February, Business Insider got an unsolicited e-mail from an Apple employee claiming that "Apple's latest project is too exciting to pass up. I think it will change the landscape and give Tesla a run for its money." Maybe.
Elon Musk told Bloomberg last February that Apple had been trying "very hard to recruit from Tesla," by offering 60% salary bumps and $250,000 signing bonuses for its hush hush Project Titan. "But so far they've actually recruited very few people," Musk added at the time. A recent review of LinkedIn resumes by Business Insider shows that 80 current Apple employees list prior experience at Tesla. Many of those hired before February — about 50 according to LinkedIn — turned out to be engineers who had interned at Tesla. But inter-company transfers are a two way street. Bloomberg reports that Tesla now has about 150 employees who previously worked at Apple.
Requests for comment directed to both companies went unanswered. Both companies are extremely tight lipped about internal matters but with secrecy comes rumors. Tongues started wagging earlier this year when Elon Musk was spotted deep in conversation with Apple designer Jony Ive after the Oscars.
Recently, more rumors have suggested the "brain drain" at Tesla is already pushing back development of the Model 3. There is nothing to support that rumor, but the chattering class always finds something to talk about anyway.