BMW brought a one-two technology punch to CES 2017. First up was a sculpture showing what the German company envisions the interior of an autonomous car of the future will be like. Connectivity is the key to the self driving BMW experience. Cell phones and tablets connect to the car's infotainment interface. For those riding in back, there is a wide screen display for watching videos or producing ambient lighting. Built into every head restraint is what the company calls its "Sound Curtain" system that lets each passenger listen to his or her favorite music without headphone and without disturbing others in the car. For those not digitally inclined, a small library of books is available in the right rear of the passenger compartment.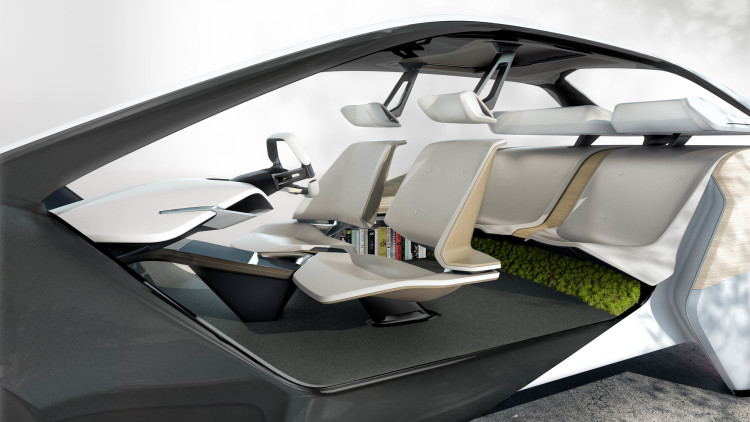 Instead of a traditional instrument panel, BMW is putting the spotlight on its HaloActive interface. The system projects images of the car's controls holographically so they appear to float in space in front of the driver, who then operates them with hand gestures. Cameras track those movements so when a selection is made, ultrasonic emitters generate a tactile sensation to indicate what function has been chosen.
BMW also brought a specially equipped 5 Series sedan to CES to demonstrate its current autonomous driving technology. In addition to an array of on board sensors, the BMW system also relies on high definition digital maps for accurate lane keeping. The company says its technology permits drivers to go longer distances without placing a hand on the steering wheel, at least in controlled environments such as highways and turnpikes. The company claims under those conditions its self-driving system is superior to Tesla's Autopilot.
While the car is driving itself, the driver is free to do other things like obtaining information about restaurants, museums, or other local landmarks using BMW's Open Mobility Cloud.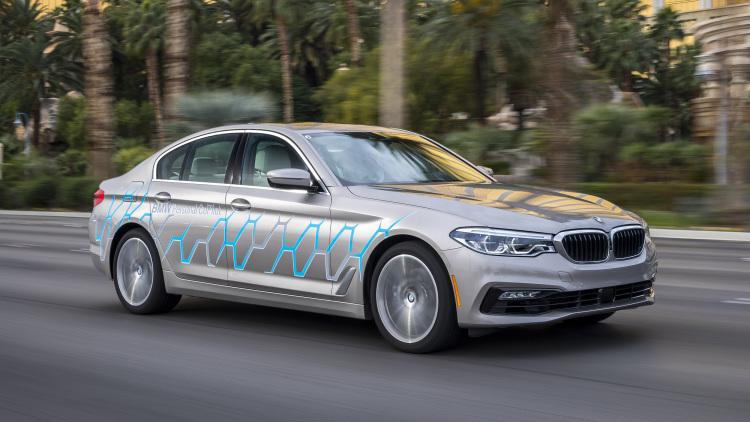 The 5 Series concept also features an advanced automated parking system that interfaces with a parking area's digital management system. Once the driver exits the car, the car and the area operating system cooperate to move the car autonomously to an available parking space. The driver is notified via a smartphone app when parking has been completed. The same app will allow the driver to see the car's location using BMW's 3D View feature.
BMW has not commented on when the various features showcased in the 5 Series concept or the interior sculpture might be incorporated into a production vehicle.