NASA Commercial Crew partners Boeing and SpaceX are taking big steps towards two unique flight tests of their respective Starliner and Crew Dragon spacecraft, and – if the stars align – could jam-pack next month with spaceflight milestones.
In the last two weeks alone, both companies have checked off major milestones while preparing their human-rated spacecraft for flight, and – with a little luck over the next few weeks – Starliner and Crew Dragon processing could align for back-to-back launches in the last few weeks of 2019.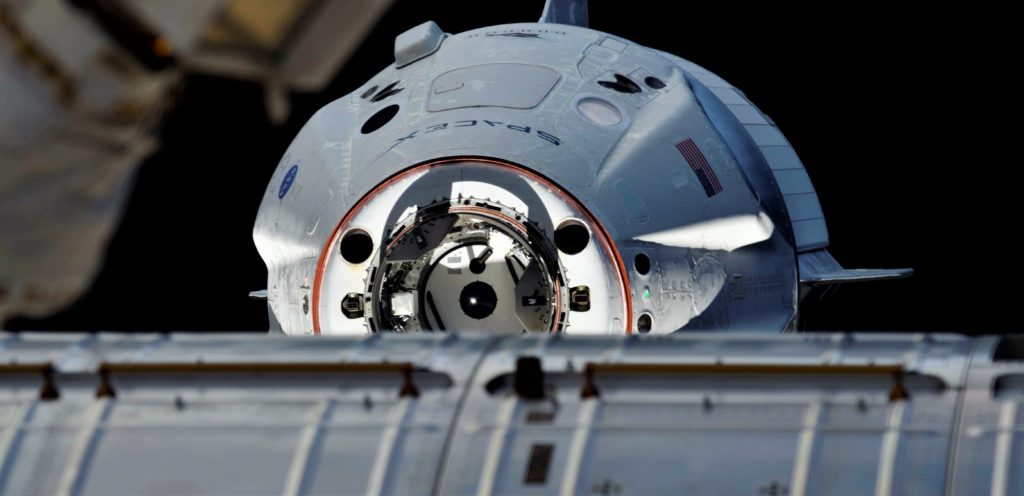 On Atlas' shoulders
Starliner's uncrewed orbital flight test (OFT) is currently scheduled no earlier than (NET) December 17th and Boeing – after years of delays – is finally on the last legs of preparation for the spacecraft's orbital launch debut (OFT). On November 4th, some 12 months after it was originally planned to occur, Boeing's Starliner spacecraft completed a (mostly) successful pad abort test, demonstrating the ability to whisk astronauts away from a failing rocket or any other pad emergency prior to launch. Aside from a parachute deployment failure caused by insufficient quality assurance checkouts, Starliner performed exactly as expected.
With the Starliner pad abort now complete, the spacecraft's OFT is front and center. On November 20th, United Launch Alliance (ULA) CEO Tory Bruno announced that the company – chosen by Boeing to launch Starliner – had successfully completed a "Mission Dress Rehearsal", more or less a virtual simulation of Atlas V launch operations.
According to ULA, the MDR was a joint test conducted by ULA teams in Denver and Cape Canaveral, personnel from NASA and Boeing, and the Cape Canaveral Air Force Station (CCAFS) 45th Space Wing.
On November 21st, the day after Atlas V's successful MDR, Boeing officially handed off the OFT Starliner to ULA, who used a small wheeled crawler to transport the spacecraft from Boeing's Commercial Crew and Cargo Processing Facility (C3PF) to ULA's LC-41 launch complex. Finally, shortly after the transporter arrived at LC-41, ULA craned the spacecraft to the top of its Vertical Integration Facility (VIF) and technicians secured Starliner to the rocket's payload adapter and Centaur upper stage, itself recently stacked atop an Atlas V booster.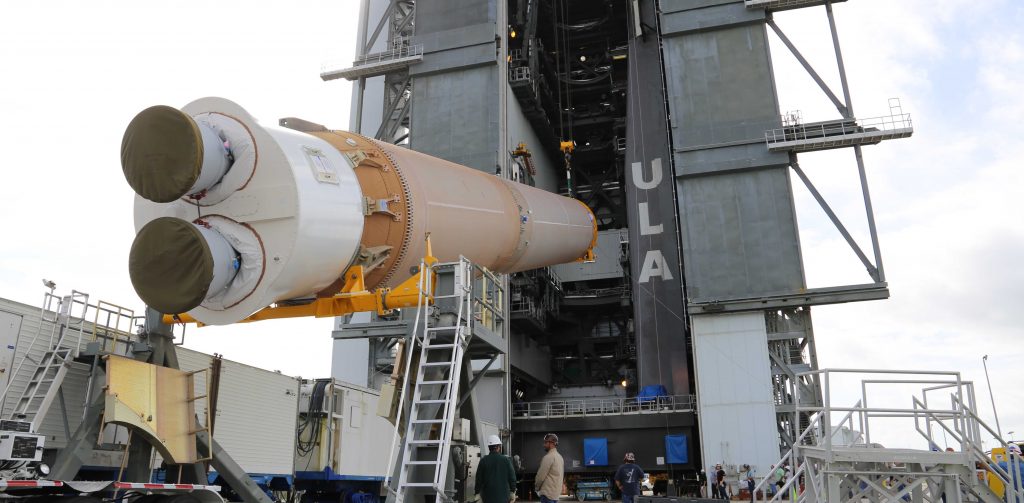 The time left ahead of OFT will be used to ensure a successful first flight of both the spacecraft and its uniquely-configured launch vehicle. OFT will be the first time Atlas V launches a payload without a fairing. Combined with the unusual fact that Starliner is significantly wider than the rocket's Centaur upper stage, a large skirt and other unusual aerodynamic features had to be added to counterbalance dangerous instability that could otherwise crop up in flight.
Of note, the OFT Starliner's service section (the cylindrical lower half) will not launch with an operational abort system, meaning that the system of four powerful engines are either entirely absent or will be disabled in flight.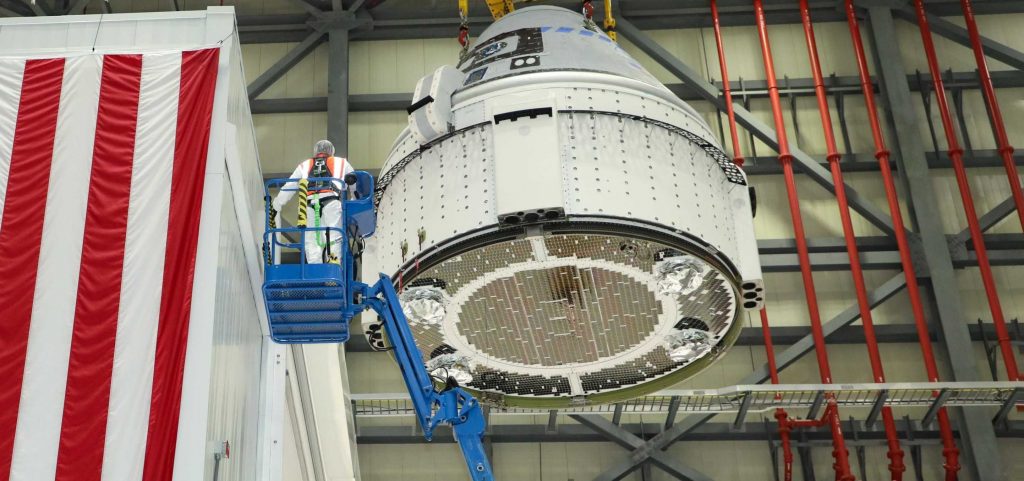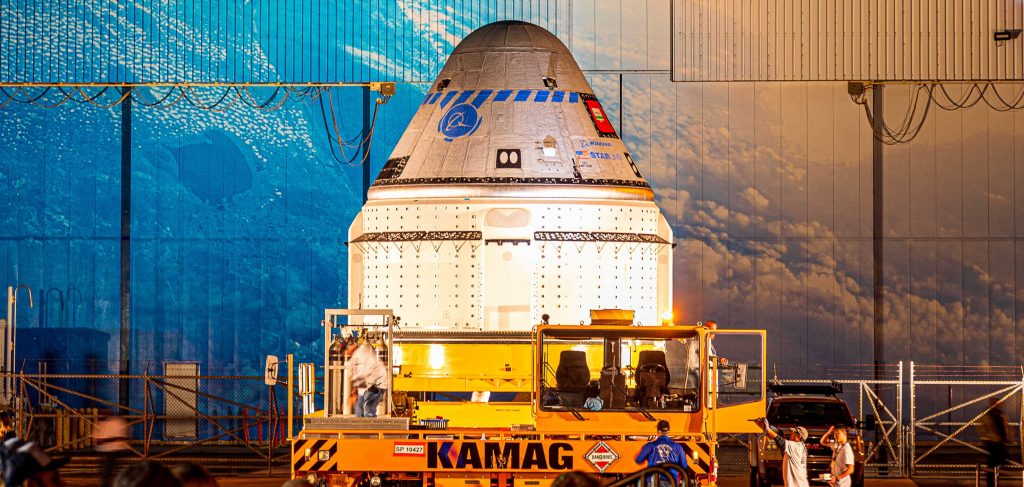 Boeing's Starliner OFT will more or less mirror Crew Dragon's March 2019 launch debut, nominally launching, reaching orbit, rendezvousing and docking with the ISS, and successfully returning to Earth a week or so later. Although NASA did not originally require its CCP providers to perform uncrewed orbital flight tests prior to their first attempted crewed launches, NASA officials have since made it clear that they are extremely grateful that Boeing and SpaceX proposed them.
Encore!
At the same time as Boeing and ULA are preparing for Starliner's first orbital launch, SpaceX is in the late stages of preparing Falcon 9 and Crew Dragon for the spacecraft's In-Flight Abort (IFA), a test that Boeing chose not to perform – NASA required a pad abort but left the rest up to its providers to propose (or not propose). On November 13th, Crew Dragon capsule C205 successfully fired up two Draco maneuvering thrusters and its eight integrated SuperDraco abort engines, verifying that a major design flaw that destroyed capsule C201 has likely been alleviated.
Crew Dragon's IFA test is scheduled no earlier than December 2019 and will likely fall somewhere in the second half of the month, potentially putting it just days before or after Starliner's orbital launch debut. All told, the last month of 2019 is likely to be jam-packed with major spaceflight milestones, particularly for NASA's Commercial Crew Program. If all goes as planned during Boeing and SpaceX's imminent flight tests, both providers believe they could be ready for their first astronaut launches in early 2020.
Check out Teslarati's newsletters for prompt updates, on-the-ground perspectives, and unique glimpses of SpaceX's rocket launch and recovery processes.